Muhammad Ali's Daughter Was Going Into Boxing With Or Without Her Father's Support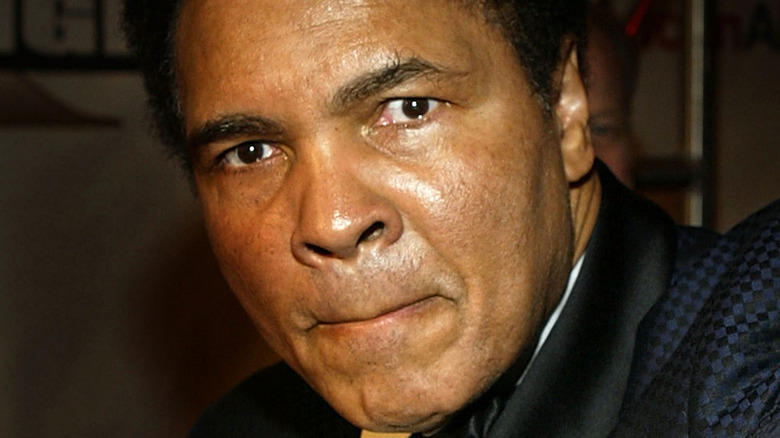 Carlo Allegri/Getty Images
Muhammad Ali came to Los Angeles, where his daughter Laila lived, in late January 1999. She went to see him in his Beverly Hills hotel suite to give him some news that she wasn't sure he would take well. Laila was 21 and set on becoming a professional boxer, as her father had been. By this time, Muhammad Ali, just 57, was experiencing Parkinson's disease, making his speech slow, his face somewhat expressionless, and his hands shake.
It was unclear whether his years in the ring were to blame for the debilitating illness, but experts agree head trauma can worsen its symptoms. He'd gotten plenty of that over his more than 56 winning bouts in a stellar career that included Olympic Gold and the world heavyweight boxing champion title three times. "I need to talk to you about something," Laila told her father, according to "Muhammad Ali and Laila Ali."
Training in secret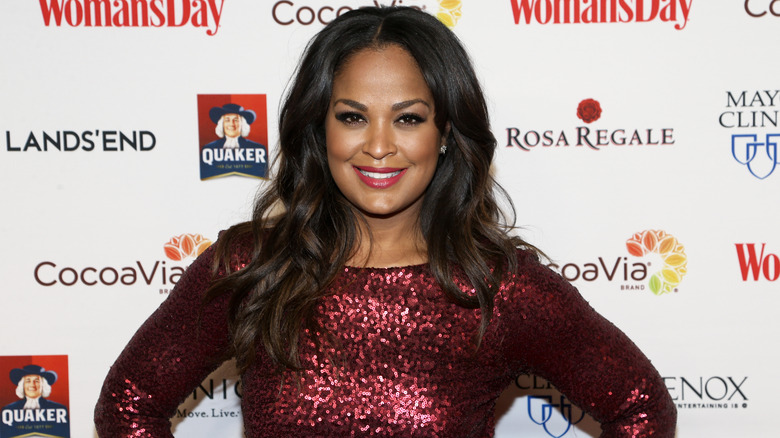 Debby Wong/Shutterstock
Laila Ali rushed into her big news. "Well daddy," she told her famous father, according to The New York Times, "I want to tell you I'm going into professional boxing, and I love you, and I want your support, and I want to tell you that even if I don't have your support, I'm going to do it anyway." "But I don't want you to get hurt," he quietly responded after a few seconds. "Daddy, I'm not going to get hurt," Laila answered.
The two pretended to throw jabs at each other, and he advised her to keep her hands up. While Laila had sparred, she had never faced an opponent in a professional boxing match at that point. Boxing kept calling her, she told People, "So I decided to go to the gym and start training in secrecy to see if I had what it took because I understood the magnitude of Muhammad Ali's daughter becoming a fighter and I knew if I was going to face the world, I had to feel confident and ready."
Muhammad Ali opines on Oprah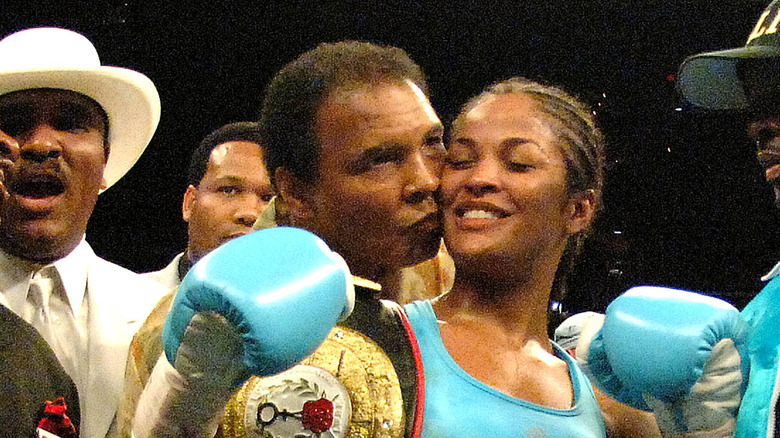 Mitchell Layton/Getty Images
Muhammad Ali wasn't happy with his daughter Laila Ali's decision to step into the ring. "He literally tried to talk me out of it," Laila told People. His reasons included the pressure of following in his footsteps, but his reasoning went deeper, believing that boxing was "a man's sport." In June 2001, just before Laila Ali was set to fight Joe Frazier's daughter Jacqui, Muhammad Ali told Oprah Winfrey that he believed that "women are not physically constructed to take a blow to their breasts" and that while he supported her, he wouldn't go to the fight, per Oprah.com.
In the same interview, he admitted Laila was "fierce," and he had joined her in her decision to be a boxer. Laila Ali defeated Jacqui Frazier by decision in their June 8, 2001, match-up. And she would end her career with an undefeated 24-0 record, with 21 of those by knockout. Muhammad Ali later took his daughter Laila aside and told her, "I was wrong. You can fight. And women can fight," she recounted on "Access Hollywood." Muhammad Ali, in his 2013 memoir "The Soul of a Butterfly: Reflections on Life's Journey," wrote that in the future, "There might even be a fighter as fast and pretty as me (maybe my daughter Laila — she shook up the world, too)." He died in 2016 at age 74.