To Sleuth, Or Not To Sleuth: True Crime Expert Dissects Phenomenon Of Armchair Detectives - Exclusive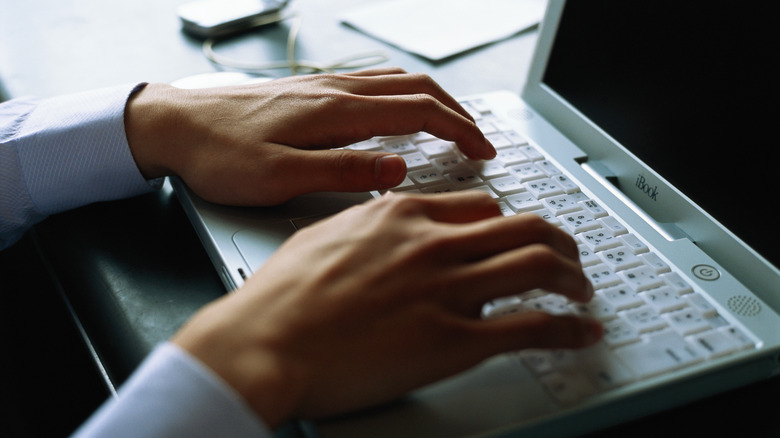 Hitoshi Nishimura/Getty Images
With the true crime genre more popular than ever across all forms of media, not to mention the ability to independently investigate such crimes online, some are left wondering how effective — not to mention ethical — it might be for average, everyday citizens to try and contribute to an official criminal investigation. In some instances, that private amateur help turns out fruitful, such as in the 2021 disappearance of aspiring #Vanlife social media celebrity Gabby Petito. There are other examples, though, like in the 2023 disappearance of the British mother, Nicola Bulley, when intense media scrutiny and interest from the public has created controversy and (so far) been counterproductive to the investigation, as CNN reports. 
In an exclusive Grunge chat, critically-acclaimed documentary producer and true-crime historian, Kate Winkler Dawson, of the "Tenfold More Wicked podcast: Tenfold More Wicked" on Apple Podcasts, explains, in her view, most online sleuths are just trying to do the right thing and be of help. However, it's not a huge surprise to learn that self-appointed private detectives can sometimes muddy the waters of an investigation. According to Winkler Dawson, who also co-hosts the true-crime "Buried Bones" podcast with Paul Holes, "Most fans of the true crime genre also love a good mystery, and it's a challenge to help solve a real-life mystery." That makes for "a complicated relationship," between average citizens trying to help and law enforcement, she says.
A private citizen identified Gabby Petito's van
In 2021, the nation was gripped by the story of Gabby Petito, who along with her boyfriend Brian Laundrie, were aspiring influencers. When Petito went missing on a cross-country trip with Laundrie, the case captured headlines. Based on a tip from a private citizen, the couple's van was spotted at Grand Teton National Park. Petito was later found dead a short distance away from where the vehicle was located, as Fox News reports. Jenn Bethune, a travel blogger, who reported seeing the vehicle in her GoPro footage to the FBI, said she was initially alerted to the Petito case through social media.
Bethune says a social media contact urged anyone in the Grand Teton area to carefully check all photos and videos for signs of the missing couple. Without that tip, her GoPro footage may have gone unnoticed. According to Kate Winkler Dawson, the Petito case is a prime example of how private citizens can sometimes make a positive contribution to a criminal investigation. If the van had not been reported, it's possible the Petito case would have never been solved. "There are some online sleuths who have really helped investigators with some cases, but many who have not," Winkler Dawson said in an exclusive chat with Grunge. Laundrie later died by suicide near his Florida home with a written confession he killed Petito. 
If you or anyone you know is having suicidal thoughts, please call the National Suicide Prevention Lifeline​ by dialing 988 or by calling 1-800-273-TALK (8255)​.
In the Bulley case, public input has confused the matter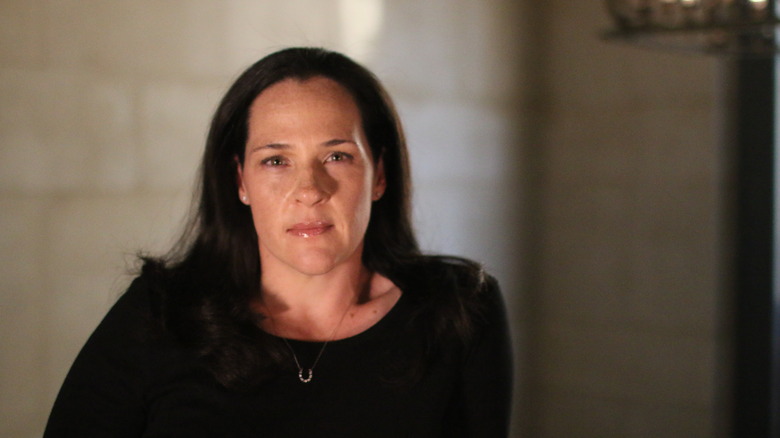 Paepin Goff
In contrast to Gabby Petito, in 2023, a British woman named Nicola Bulley went missing near her home in the village of St. Michael's on Wyre. Bulley's dog and cell phone were later found. Through the media coverage of the case, armchair detectives all over the U.K. offered their personal theories on what might have happened, and urged British law enforcement to tailor their investigation to what they were finding, which only complicated the situation. That was especially true after Bulley's body was identified in an apparent drowning (via Yahoo! News). According to the police there is no sign of foul play, and so far, Bulley reportedly entered the river in what could have been with the intention of dying by suicide.  
According to independent observers, law enforcement could do more to explore other possibilities. The tragic Bulley situation is an instance of what Kate Winkler Dawson describes as the downside of crowdsourced crime solving. Armchair detectives can sometimes distract law enforcement and unfounded rumors related to the crime can be hurtful to families, Winkler Dawson (pictured above) says. Additionally, people have been accused of crimes who were innocent, which happened in the Bulley case. According to the podcast host, "Some online sleuths have eroded the public's confidence in the police by questioning every piece of information without acknowledging that perhaps the police are withholding that information for a good reason."