The Lawyer Who Represented Robert Wone's Widow Later Made His Way To The White House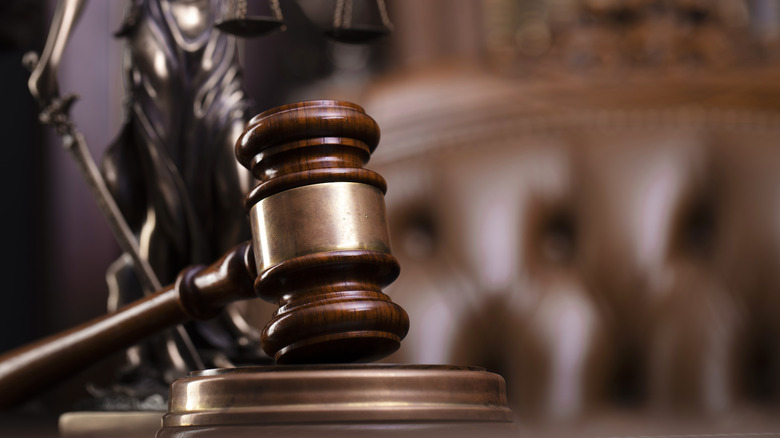 Zolnierek/Getty Images
The following article includes information regarding sexual assault and murder.
According to legal papers obtained by the website, Who Murdered Robert Wone?, a member of the Obama administration played a part in a wrongful death civil trial for an unsolved murder. That same individual also represented the widow of the murdered person in an earlier obstruction of justice case. Details of the lurid crime are covered in "Who Killed Robert Wone?," a two-part documentary series set to premiere March 7, 2023 on Peacock. 
Robert Wone was a young, fast-rising Washington D.C. attorney when, in 2006, he was brutally stabbed and killed in the home of Joseph Price. The night that he died, Wone had elected to stay the night with Price, his college friend, after working late in D.C. rather than commute home to Virginia, where Wone and his wife, Katherine "Kathy" Wone, lived, The Guardian reports. 
Also in the home at that time were Price's domestic partner, Victor Zaborsky, and Dylan Ward, all of whom were reportedly in a three-way polyamorous relationship. Troubling aspects of the Wone crime scene and the unusual behavior of the three present men at the time led a future Obama administration member's legal firm to offer their services pro bono to Wone's wife, according to Who Murdered Robert Wone, DCist reports.
The Wone crime scene
There were unsettling questions about the Wone murder scene from the start. Not only was Wone gruesomely stabbed and killed in a guest room only a short time after he arrived at Price's house, but (as The Guardian reports) there were no signs of defensive wounds or struggle. Evidence also suggested Wone's body and the area around it were cleaned before the 911 call was placed by Victor Zaborsky, the domestic partner of Wone's friend, Joseph Price.
When emergency services arrived on the scene, all three men reportedly seemed to have recently showered, the police noted. From there, graphic details emerged about Wone's murder, including possible signs that Wone was administered a paralytic drug before he was killed, though no such substances were found in Wone's blood. What's more, there were shocking signs of sexual assault, but DNA collected at the scene could not be matched to any of the three men in the house, Unresolved writes. 
There were also unexplained gaps in the timeline between when Wone was killed and when Zaborsky called 911. All three men may have also engaged in extreme sadomasochistic sexual acts that might possibly relate to Wone's death, according to the investigation (via The Guardian).
If you or anyone you know has been a victim of sexual assault, help is available. Visit the Rape, Abuse & Incest National Network website or contact RAINN's National Helpline at 1-800-656-HOPE (4673).
Wone was killed by an intruder, according to the defendants in the case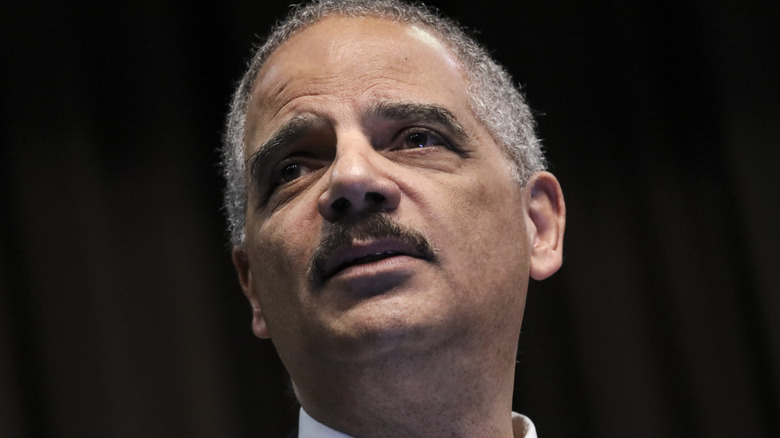 Drew Angerer/Getty Images
When Wone died, he worked as General Counsel at Radio Free Asia, but before that point, he was an associate at Covington & Burling LLC, a D.C. law firm (per Who Killed Robert Wone?). Also at Covington & Burling was future U.S. Attorney General Eric H. Holder. At first, Zaborsky, Price, and Ward told the police an intruder had broken into their home and killed Wone, but no evidence was found to support that claim. 
The Guardian notes that further speculation arose that a fourth man, Price's brother, Michael, was responsible for the crime and that the three other men had covered for him. By 2010, authorities were convinced the men in the home when Wone died knew what had happened but were lying. As a result, none were charged with murder but instead put on trial for obstruction of justice and other similar charges. 
In the immediate aftermath of Wone's murder, his wife, Kathy, was represented pro bono by future U.S. Attorney General Eric Holder. In the obstruction of justice trial, all three men were found not guilty, The Washington Post reports. In 2008, Kathy Wone brought a $20 million wrongful death civil lawsuit against all three men, which was settled out of court in 2011 for an undisclosed sum, as further reporting from The Washington Post explains. Holder testified at that civil trial. As of this report, no one has been officially charged for Wone's murder.