What We Know About Charles Manson's Father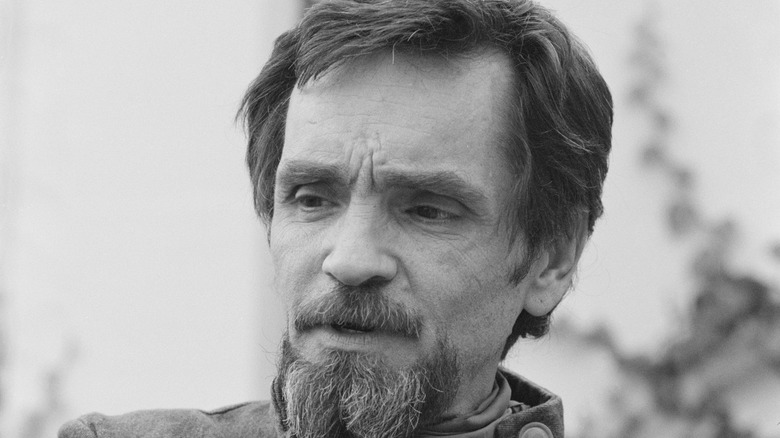 Michael Ochs Archives/Getty Images
When Charles Manson and his cult followers were indicted for the Tate-LaBianca murders they committed in August 1969, investigators and the prosecution made a valiant effort to put together a timeline of Manson's history (via The Los Angeles Times). With the available court and prison records, it was shown that Manson had spent the majority of his 35 years behind bars, beginning when he was only 12 years old (via CNN).
Childhood shapes us all, and it's no wonder that there's a fascination among the general public with a killer or cult leader's upbringing. Many serial murderers indeed have common denominators from their formative years, such as childhood trauma, head injuries, and substance abuse (per Wickedness). Unsurprisingly, an examination of Manson's childhood yields some pretty depressing revelations. Though it will not excuse the devastation that he caused so many people in his adult life, the picture of horrific abusive trauma and neglect painted by his early years is one that conjures pity for the boy that he once was. Manson was the product of a young single mother named Kathleen Maddox (per Biography). His 16-year-old mother experienced a drinking problem and dabbled in sex work to earn a living. Born into this environment in 1934, the stars aligned against her baby from day one. Kathleen's child was first named Charles Milles Maddox, the surname she added after she married (and quickly divorced) William Manson, who adopted little Charlie. His biological father was another person altogether.
Manson's mother named a supposed army regular as the father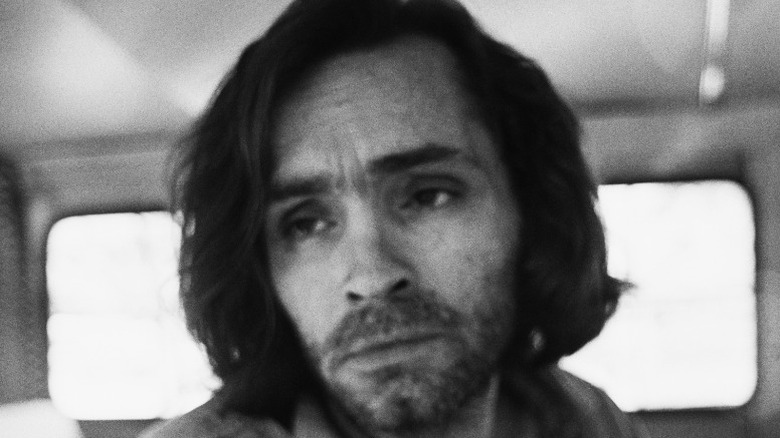 Michael Ochs Archives/Getty Images
The Guardian reports that Kathleen Maddox gave birth to one of America's most notorious true crime figures in Cincinnati, Ohio on November 12, 1934. The illegitimate son of Maddox didn't even have a name for the first several weeks of his life. Though she would eventually name her son Charles, he was initially known as "No Name Maddox."
Not long after Manson was born, his mother filed a paternity suit against a man named Colonel Walker Henderson Scott Sr. In 1937, Maddox was awarded a court victory against Scott. Scott was ordered to pay her a small amount of child support every month. As far as it's known, he never laid eyes on the son he shared with her. Scott's history is a complicated and confusing one, as there are many variations of who he was and how he and Maddox came to know each other. He was a mill worker who purported to be in the military, but his military history may have been exaggerated or fabricated altogether (per Liberty Voice). His obituary, as provided by the Manson Family Blog, notes that Scott was a long-time employee with the Baltimore and Ohio Railway and was later a custodian at a Catlettsburg, Kentucky Elks Club. Scott died a young man, living to be only 44 years old. 
Manson's father died of cirrhosis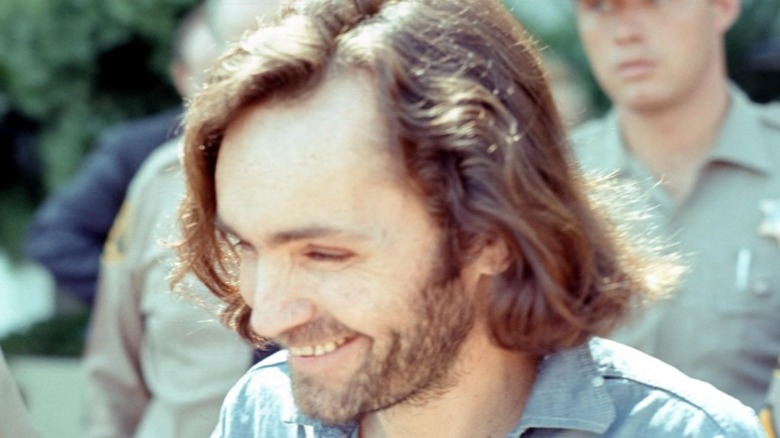 Michael Ochs Archives/Getty Images
The obituary reported that Colonel Walker Henderson Scott Sr. died after a lengthy illness. His death certificate gives a clearer picture of his death. This document shows that Scott died after a battle with cirrhosis (via Find a Grave). That jibes with accounts that Scott had a long history of alcoholism. It's been said that these experiences made him violent toward his family and led to him and his first wife, Dorothy, getting a divorce in 1941. She was given custody of the two children they shared, Colonel William Scott Jr. and Robert Ellis Scott (per Manson Family Blog). His obituary states that he later married Sylvia Blair, who survived him in death. The couple had no children together. 
Scott left behind a legacy of three sons. His eldest, Scott Jr., joined the Air Force and made service to his country a priority. He rose to the enlisted rank of staff sergeant and fought in the Korean War (via Find a Grave). Scott's youngest son, Robert, died at age 55 in 1996 (per Find a Grave). Sadly, the child Scott would never know grew up to be the one that overshadowed the accomplishments of the other boys he fathered. Manson drifted in and out of prison until his 1969 arrest for the massacres that forever changed Hollywood history.
If you or anyone you know needs help with addiction issues, help is available. Visit the Substance Abuse and Mental Health Services Administration website or contact SAMHSA's National Helpline at 1-800-662-HELP (4357).