The 1940s French Wrestler Who May Have Been The Real-Life Inspiration For Shrek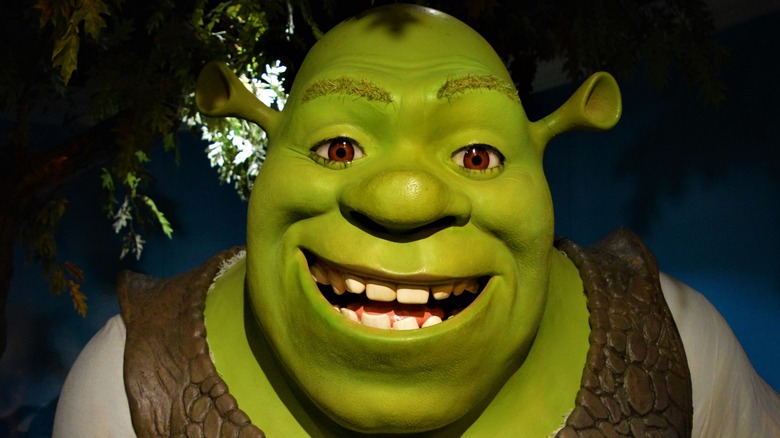 Defodi Images/Getty Images
Few fictional characters have their own stars on the Hollywood Walk of Fame. There are 15 characters with stars, and Disney is behind seven of these, which include Mickey Mouse and Donald Duck. This comes as no surprise given that Disney has been one of the biggest entertainment companies there is, acquiring other brands like 20th Century Fox and ESPN. Among the other fictional characters with stars on the Hollywood Walk of Fame, the only character from Dreamworks is Shrek. Shrek received a star in 2010, nine years after the first of four Shrek films entered theaters.
Shrek is an ogre. This mythical creature has multiple origin stories across Europe. Euronews credits the image of an ogre to that of Orcus, a beastly giant who eats humans. Charles Perrault, the author of "The Tales of Mother Goose," used the word "ogre" in his fairy tales. Though the frightening themes surrounding ogres are present in the Dreamworks version, there was an actual human who may have inspired Shrek.
Wrestler Maurice Tillet had a disease stemming from his pituitary gland
In the 1940s, a man named Maurice Tillet gained fame as a wrestler in France. His parents were French, but Tillet was born in Russia. During the Russian Revolution, his mother relocated them to Reims, France. Though he began to suffer from strange physical changes, such as growing hands and facial features, he received a law degree and joined the French Navy for five years. A meeting with a Singaporean wrestler inspired Tillet to become a wrestler as well. Tillet moved to the United States in 1939, and his fights as "The French Angel" were popular. He even became the AWA World Heavyweight Champion in 1942. 
The condition that caused his eye-catching appearance was acromegaly. This occurs when the pituitary gland in the brain produces too much growth hormone. It manifests itself in the facial features, hands, and feet. It can also be painful, making it surprising that Tillet had success in a physically demanding sport.
All Shrek films were major box office successes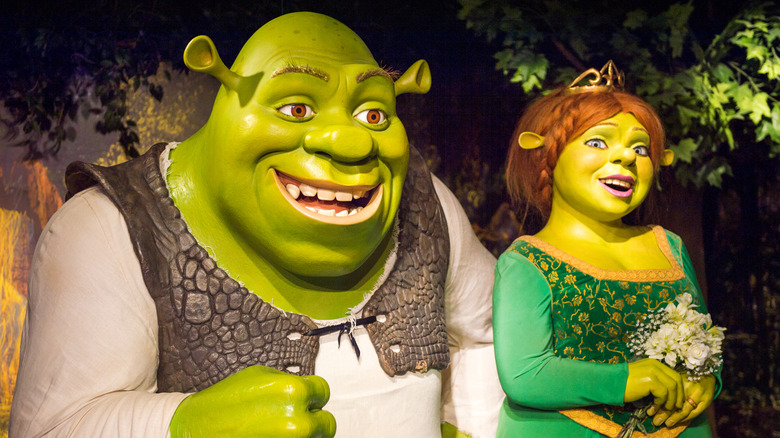 Anton_Ivanov/Shutterstock
André René Roussimoff, better known as Andre the Giant, was another famous French wrestler who suffered from acromegaly. His shoe size grew to a size 22. The average shoe size for men is only 10.5. "The Addams Family" actor Ted Cassidy likely had the condition as well.
Acromegaly causes other health issues like high blood pressure, cardiomyopathy, type two diabetes, and increased risk of cancerous tumors. It progresses slowly, often leading to delays in diagnoses. Maurice Tillet's health declined in the 1950s. He died at just 51 years old, one year after his last wrestling match. Find A Grave attributes heart disease to his cause of death.
Though it does not sound like a compliment for Tillet to have a character like Shrek based on his appearance, each film in the "Shrek" franchise hit over $200 million at the box office. In fact, the four biggest box office earners from Dreamworks are the four Shrek films. Perhaps this isn't such a bad legacy for Tillet.