How An 11-Year-Old Inspired By Flint, Michigan Revolutionized Water Testing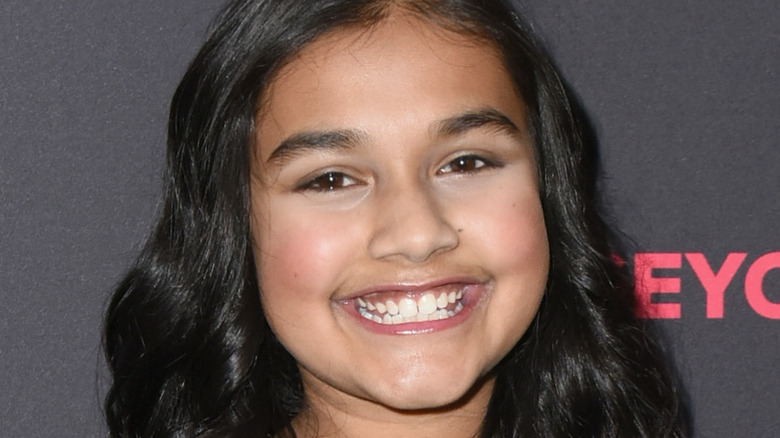 Vivien Killilea/Getty Images
The as of this report, the ongoing water crisis in Flint, Michigan resulted in one positive outcome when an 11-year-old Colorado resident invented a new way to test for unsafe contaminants in drinking water, NPR reports. As the Centers for Disease Control and Prevention (CDC) explains, the issue with Flint's drinking water began when the city switched its municipal drinking water from Lake Huron, Detroit's water source, to the Flint river. Lead and other contaminants were then leached into the city's water supply through outdated pipe systems. As a result, Flint city officials declared a state of emergency, capturing headlines across the U.S.
Due to that state of emergency, Flint residents were called upon to filter their water or switch to bottled water whenever possible. When then 7th-grade Lone Tree, Colorado resident, Gitanjali Rao, learned of the dire situation in Flint, she was disappointed by what she called the slow and inefficient water testing devices available. According to ABC News in 2017, Rao (pictured) said, "I had been following the Flint, Michigan, issue for about two years ... I was appalled by the number of people affected by lead contamination in water and I wanted to do something to change this."
Rao's method was developed at local high schools and universities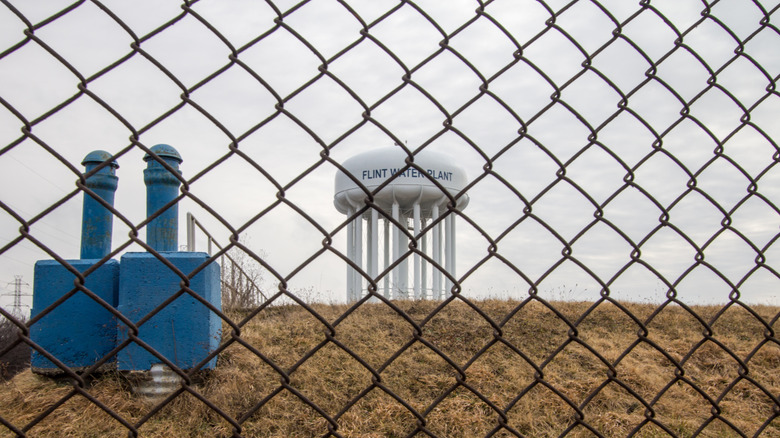 Ehrlif/Getty Images
Rao's development of a new method of testing water for dangerous contaminants began by taking emerging water testing methods from the Massachusetts Institute of Technology (MIT), meant for other unsafe contaminants, and then modifying those technologies on her own to accurately test water for lead, NPR writes. In doing so, she convinced local high schools and universities to allow her to work in their labs, and with her parent's permission and support, she also set up a workstation in her own home.
Rao's invention worked by taking specially treated nanotubes lined with lead-sensitive atoms. Once dipped in water, with no lead present, no change in electrons would be detected. That result was picked up by an Arduino processor, a brand name for a kind of DIY simple computer, often built by hobbyists for wide-ranging purposes (via Arduino). With lead present, an electron change was detected in the atoms inside the nanotubes, and a signal was sent to the Arduino processor. A danger message was then sent to a mobile app via the Arduino processor's Bluetooth connection.
Rao won a $25,000 prize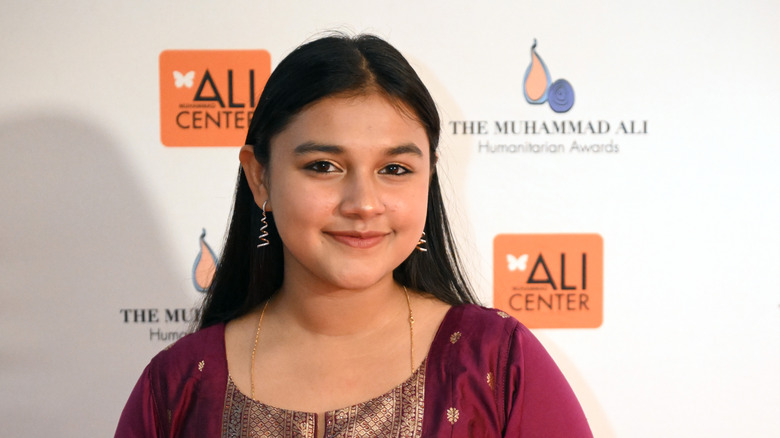 Stephen J. Cohen/Getty Images
Rao's clever adaptation of existing MIT technologies, which she called Tethys, was entered into a live competition at the 3M Innovation Center in St. Paul, Minnesota, part of the Discovery Education 3M Young Scientist Challenge. Rao's product came in first, winning the young scientist a $25,000 grand prize, as ABC News explains. Rao planned to reinvest that money in her invention to help make Tethys commercially viable. Another part of her prize winnings included an "America's Top Young Scientist" designation, per NPR. One of Rao's judges in the 3M competition, Dr. Brian Barnhart, a school superintendent said (via NPR), "It's not hyperbole to say she really blew us out of the water."
The other nine kids in the 3M competition, Barnhart added, "... were also such amazing kids, so for her to stand out the way she did with a peer group like this is like an exclamation point on top of it." As of NPR's 2017 report, Rao said she hoped to study genetics and epidemiology in school. Via ABC News, Rao added, "I had so many failures when I was doing my tests. It was frustrating the first couple of times, but towards the end, everything started coming together ... I knew all these failures, which were learning experiences, would make my experiment better."