What Happened To Jared Fogle's Foundation Head, Russell Taylor?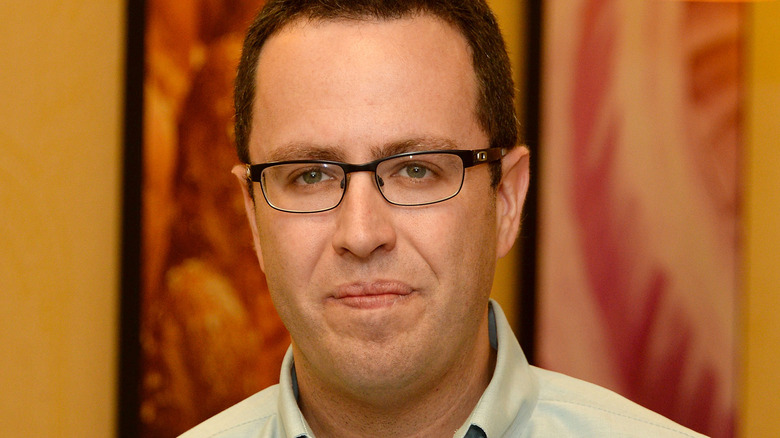 Ben Gabbe/Getty Images
The dramatic fall of Subway spokesperson Jared Fogle took down more than just the sandwich pitchman and childhood obesity prevention advocate. Russell Taylor, the former head of Fogle's the Jared Foundation — a charitable nonprofit dedicated to childhood obesity prevention and exercise education — also played a part in the scandal. Fogle became the face of the fast food chain when he famously lost nearly 250 pounds on a diet of just Subway sandwiches, according to the three-part documentary series, "Jared from Subway: Catching a Monster," on Discovery+ and the true-crime channel ID.
At one point in his life, Fogle reportedly weighed more than 400 pounds. From the year 2000 to 2015, he appeared in hundreds of Subway commercials, wrote a book, and founded the Jared Foundation, becoming a highly recognizable pop culture celebrity in the process. Then, in a shocking turn of events, in 2015, Fogle was arrested, convicted, and sentenced to more than 15 years in prison for sex crimes in which the head of his nonprofit foundation was implicated.
Fogle pleaded guilty to sex crimes with minors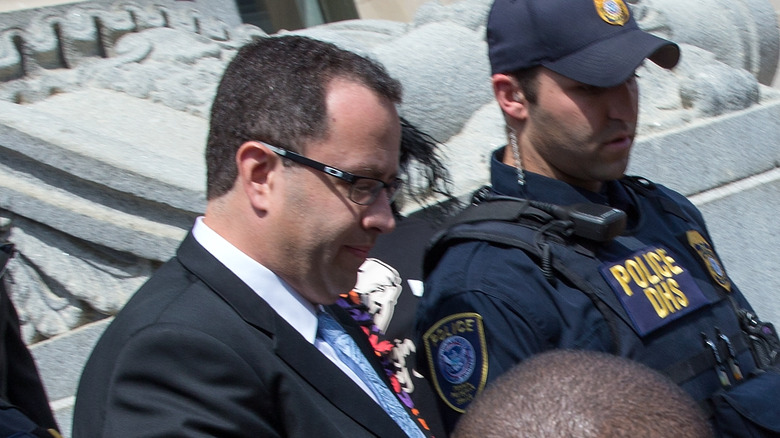 Joey Foley/Getty Images
Before Jared Fogle's 2015 conviction and sentencing, the FBI raided the home of the Subway spokesperson, capturing a number of documents and electronic devices. They were there because a whistleblower had informed the federal agency there was more to Fogel's story: He was also a child sex predator, they alleged. Once arrested, Fogle pleaded guilty on all charges, and under a plea deal, he was sentenced to more than 15 years behind bars for having paid minors for sex, possession of child pornography, and traveling across state lines to have sex with a minor.
With the help of his one-time foundation head, Russell Taylor, Fogle reportedly gained access to some of his victims through Fogle's charity, which was ostensibly there to help children, NPR reports. Taylor also reportedly attempted at least one instance of bestiality, according to People. Taylor pleaded guilty to 12 counts of sexual exploitation of a minor and distribution of child pornography. Fogle reportedly confessed to at least 12 victims, and Taylor supplied evidence that helped secure Fogle's conviction. For his crimes, Taylor was first given a 25-year prison sentence, the Indy Star elsewhere writes. By that time, Subway had cut all ties with its spokesperson.
Taylor's defense overturned that conviction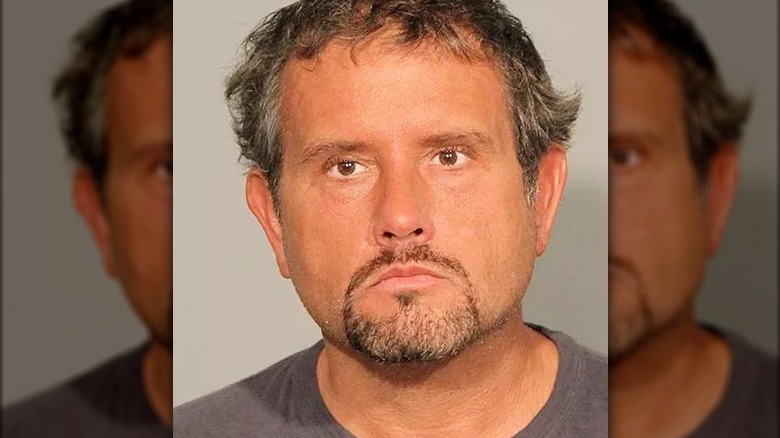 Indiana State Police
In 2020, that 25-year prison sentence was successfully overturned on a technicality, and Russell Taylor was granted a new trial. During that trial, Taylor's ex-wife Angela Baldwin, formerly Taylor, was implicated in her ex-husband's crimes, according to a press release from the U.S. Department of Justice, Southern District of Indiana. In that new trial, Taylor still received a 27-year prison sentence, along with a 33-year prison sentence for Baldwin on a number of related child sex abuse charges.
Based on further Indy Star reporting, during that second trial, Taylor referred to himself as a "vile, selfish, self-loathing, sorry excuse" of a person and said that he had taken part in sex offender rehabilitation services while serving a portion of his prison sentence. Some of Taylor and Baldwin's abuse came via hidden cameras. On Taylor's second conviction, a victim, who remained anonymous, told the Indy Star, "We have a lifetime sentence. ... My ability to trust is completely gone." Another victim added that she can no longer be surprised by a photograph without panicking. At the time the abuse happened, "I thought about death all the time," another victim said.
If you or someone you know may be the victim of child abuse, please contact the Childhelp National Child Abuse Hotline at 1-800-4-A-Child (1-800-422-4453) or contact their live chat services.
If you or anyone you know has been a victim of sexual assault, help is available. Visit the Rape, Abuse & Incest National Network website or contact RAINN's National Helpline at 1-800-656-HOPE (4673).