Move Over Cocaine Bear: Ohio Introduces Cocaine Cat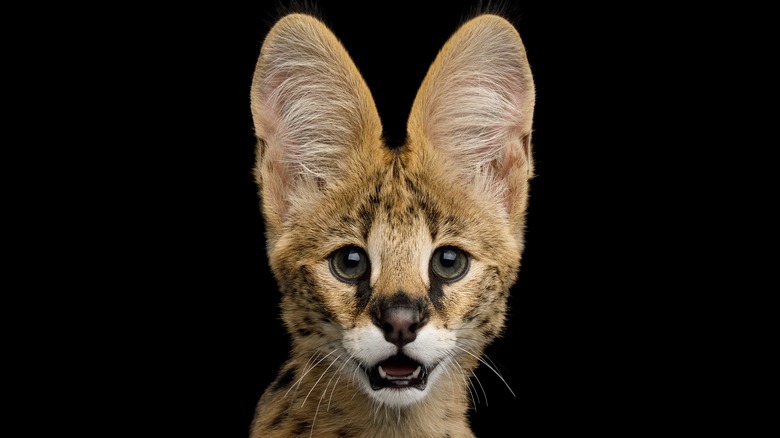 Seregraff/Shutterstock
Another wild animal may have fallen victim to cocaine exposure, similar to the so-called cocaine bear in the 2023 feature film of the same name. In the true story "Cocaine Bear" is based on, an American black bear stumbled upon and ate a large quantity of cocaine in a Georgia forest in the mid-1980s. Evidently, the cocaine was jettisoned by drug dealers from an airplane as it flew overhead. Unlike the bear in the 2023 movie directed by Elizabeth Banks, the real cocaine bear died from what was essentially an overdose, The New York Times reports. Meanwhile, in Banks' movie, the bear goes on a vicious rampage while high on cocaine. 
According to Cincinnati news outlet WLWT5, the other animal that apparently also ingested cocaine was a large cat in Ohio, which lead to the "cocaine cat" nickname. So far, the creature has survived the ordeal. How exactly the animal came in contact with the illicit drug is unknown.
'Cocaine cat' is a serval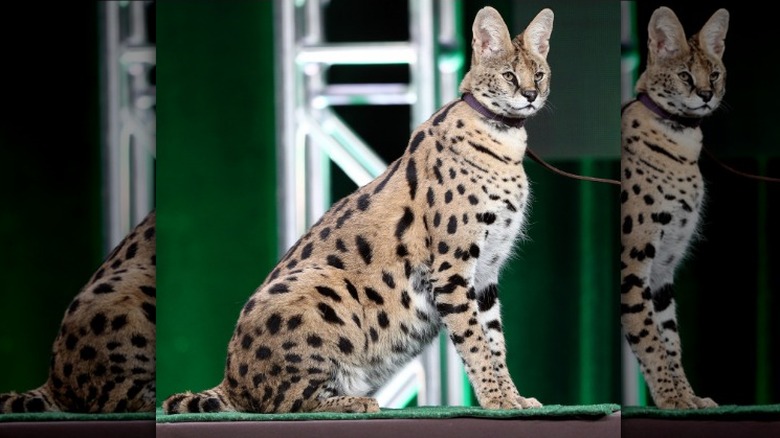 Frederick M. Brown/Getty Images
Initial reports of a large animal up a tree described a leopard. However, the male cat named Amiry was identified by Cincinnati Animal Care (CAC) as an African serval, which are illegal to town in Ohio, according to CAC representative Ray Anderson (via WLWT News). Servals can reach lengths of up to 2 feet and weigh as much as 40 pounds, The Spruce Pets writes. Authorities were in contact with the cat's owner who willingly gave the animal up and otherwise fully cooperated. For this reason, no charges were filed, NPR reports.
Once in custody, the serval was given a drug test which returned positive for cocaine exposure. The cat was then sent to the Cincinnati Zoo and Botanical Gardens, where, once recovered, he might one day become part of the Cat Ambassador Program. On how the creature may have ingested cocaine, Anderson said (via NPR): "Given the nature of his capture, we cannot currently say if this was intentional or environmental." The animal had reportedly escaped from his owner's car in January.
In Cincinnati, animal drug testing is standard practice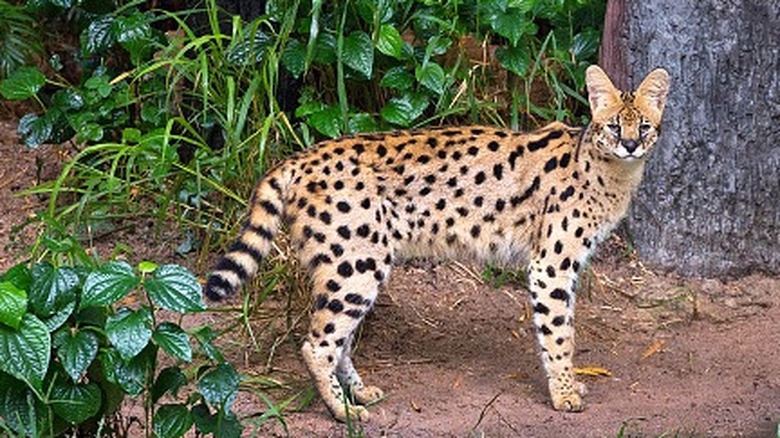 Undefined Undefined/Getty Images
The serval cat, Amiry, was only tested for cocaine once taken into custody by Cincinnati Animal Care (CAC) because in 2022, a capuchin monkey named Neo tested positive for amphetamines, Cincinnati.com reports. The monkey's owner, Adam Kordes, was reportedly indicted on charges of animal cruelty that same year. Due to that incident, all animals in Cincinnati are tested for illegal substances. Otherwise, Amiry's exposure to cocaine may have gone undetected.
On Amiry's future, Ray Anderson of the CAC said the male serval seems to have adjusted to his new home at the zoo. According to The Spruce Pets, serval ownership is regulated differently from state to state. In 16 states, ownership is allowed, with 12 of those states requiring a license. Meanwhile, in all other states, keeping the animals is illegal. Of the Amiry case, Anderson said (via WLWT5): "We're extremely proud of the work done in this case by the dog wardens and medical staff and are immensely appreciative to the Cincinnati Zoo for getting Amiry the care he needs."