Mildred And Richard Loving's Life After The Landmark Loving V. Virginia Case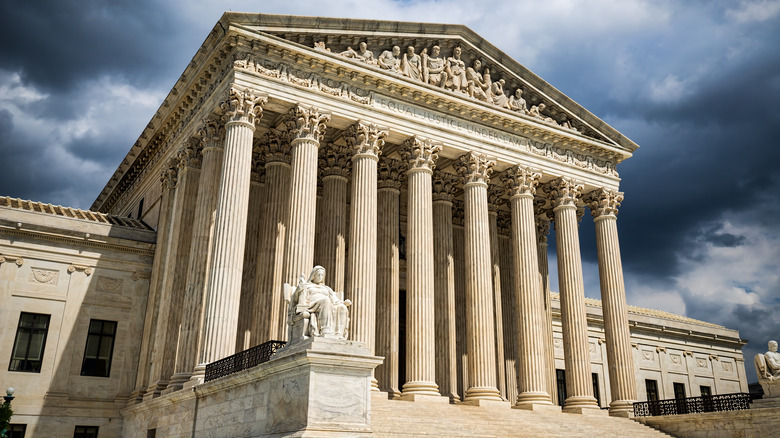 Bill Chizek/Getty Images
On June 12, 1967, in a unanimous decision, the U.S. Supreme Court struck down Virginia's Racial Integrity Act that banned interracial marriage. The couple at the heart of the case, Mildred and Richard Loving, had been suffering under this racist law since 1958, when Sheriff Garnett Brooks and two deputies broke into their house in Central Point, Virginia, and arrested them after receiving an anonymous tip. The couple — Richard was white and Mildred Black and Native American — had wed five weeks earlier in Washington, D.C. After pleading guilty to the felony, Judge Leon M. Bazile gave them the choice of spending a year in jail or leaving Virginia for 25 years.
The Lovings relocated to D.C., but Mildred never took to the city, and in 1963, after a car hit one of their children, she contacted Attorney General Robert Kennedy. He connected the Lovings to the American Civil Liberties Union, which took the case all the way to the Supreme Court. Afterward, the couple settled down in the area where they'd grown up, but tragedy would strike the young family just eight years later.
A tragic end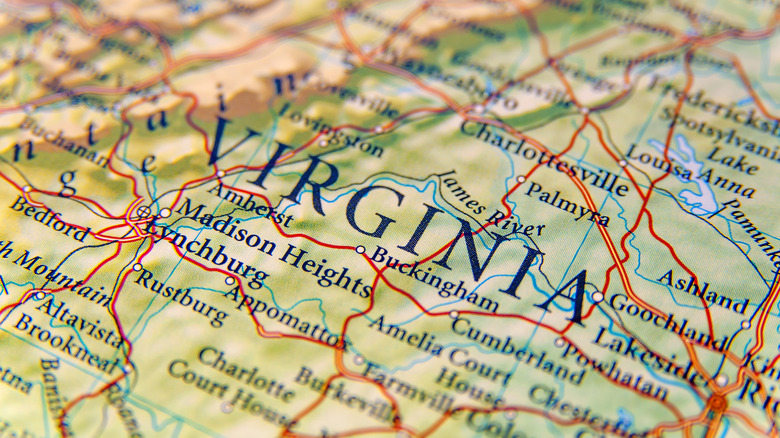 Bennian/Shutterstock
After the Supreme Court decision, Mildred and Richard Loving lived in a ranch house they built on an acre of land Richard's father had given them in Caroline County. Richard had known Mildred Jeter since they were kids, and the two wed after she got pregnant at 18. They had no idea their decision would be so groundbreaking. Per The Atlantic, she said in 2007 that she and Richard hadn't gotten married "to make a political statement or start a fight. We were in love, and we wanted to be married."
In 1967, they returned to living a quiet life raising their three children, but everything changed on June 29, 1975, when a drunken driver smashed into their car near Bowling Green, Virginia. Richard, 42, died instantly, and Mildred, 35, lost an eye. After she recovered, Mildred spent her time raising her children and attending church. She shied away from the press and publicity. But in 2007, she released a statement 40 years after the Supreme Court ruling.
In favor of gay marriage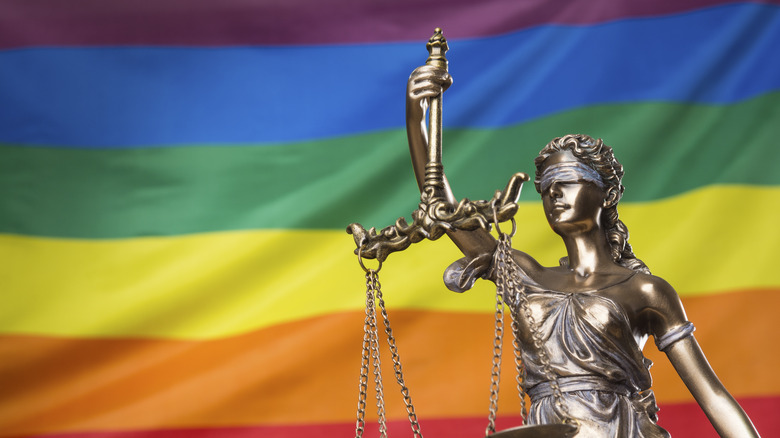 Arsenisspyros/Getty Images
On the 40th anniversary of the landmark ruling that allowed Mildred and Richard — and millions of other couples — to legally wed, three members of the gay rights organization Faith in America came to see her and ask her to make a statement in support of same-sex marriage. Mildred spent some time thinking about the request, and after talking with her family and friends, she agreed.
"I believe all Americans, no matter their race, no matter their sex, no matter their sexual orientation, should have that same freedom to marry," she wrote, per The Atlantic. "Government has no business imposing some people's religious beliefs over others. Especially if it denies people's civil rights. I am still not a political person, but I am proud that Richard's and my name is on a court case that can help reinforce the love, the commitment, the fairness, and the family that so many people, Black or white, young or old, gay or straight seek in life. I support the freedom to marry for all. That's what Loving, and loving, are all about." She died the next year of pneumonia at 68 — seven years before the Supreme Court codified same-sex marriage — and is buried next to her husband in Central Point, Virginia.