After Gomer Pyle, Jim Nabors Settled In Hawaii With A Very Different Career
Michael Ochs Archives/Getty Images
One day in October 1978, actor Harold Sakata, best known for his role as Odd Job in the James Bond film "Goldfinger" left Honolulu for Los Angeles. He carried a Gucci bag handcuffed to his wrist. When he arrived in California, a Brinks armored car drove him to the Bel Aire mansion of the actor and singer Jim Nabors, which Nabors had just sold in preparation for moving to Hawaii.
Inside the bag, there were 40 pounds of macadamia nuts. It was a publicity stunt cooked up by Anita and Paul De Domenico, the owners of the Hawaiian Holiday Macadamia Nut Company, both in honor of a deal they'd just struck with Nabors and the opening of one of their shops on Rodeo Drive in Beverly Hills. Nabors was leaving Hollywood for another career: nut farmer. "After four TV series, 35 recording albums, 10 years of being on the road and playing Las Vegas and Reno for 18 years, I was kind of burned out," he told The Miami News in 1984. "I had lost my drive."
 Before and after Gomer Pyle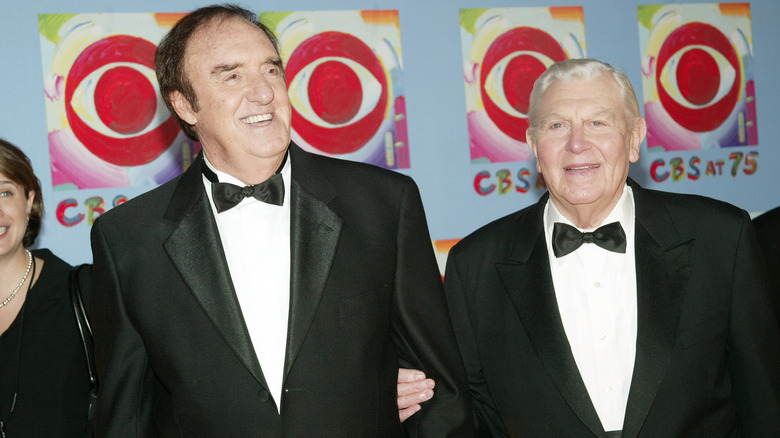 Evan Agostini/Getty Images
James Thurston Nabors, born on June 12, 1930, in Sylacauga, Alabama, took up singing and acting in high school. After college, he held down a series of jobs, including as a typist for the United Nations in New York City, before moving to Los Angeles with a comedy act that played up his Southern roots. Andy Griffith caught his show and soon Jim Nabors' career took off with his role as Gomer Pyle, the affable but bumbling gas station attendant on "The Andy Griffith Show."
In 1964, Nabors got his own spinoff show, "Gomer Pyle, U.S.M.C." which ran until 1969. Afterward, Nabors continued acting, had a successful singing career, and toured extensively. But by the mid-1970s, he was ready for a change. "Growing up in Alabama, I've always loved the process of farming," he told Lancaster Online in 2008. "There's just nothing in the world like that kind of lifestyle."
A new home in Hawaii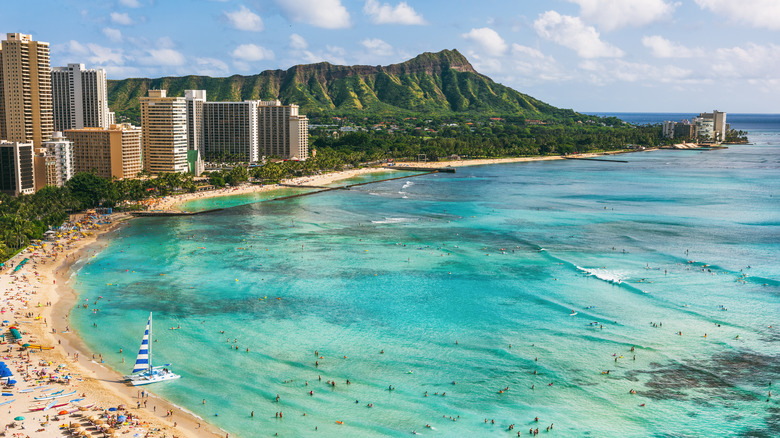 Maridav/Getty Images
In 1978, Jim Nabors bought a 500-acre ranch in Maui and eventually planted more than 20,000 macadamia trees on the property. He inked a deal with Anita and Paul De Domenico to supply their nut company with his crop, earning him about $500,000 a year (about $2.2 million when adjusted for inflation). Nabors also bought a beachside mansion near Diamond Head on Oahu and flew his private plane from his home to the nut farm. He continued performing in Hawaii and stateside and occasionally appeared in his friend Burt Reynolds' films through the 1980s. Nabors lived with his partner and companion of 38 years, Stan Cadwallader, whom he married in 2013, according to the Chattanoogan. 
In October 1995, Nabors flew to New York City to attend his friend Carol Burnett's Broadway opening in "Moon over Buffalo." When asked if he had plans to get back into acting, his answer was straightforward. "Nope, I'm into nuts," he told The Baltimore Sun. "I raise macadamia nuts in Hawaii and that's good enough for me." He died in 2017 at 87 years old, 20 years after receiving a liver transplant after contracting Hepatitis B.