Sad Details Revealed In Christine McVie's Death Certificate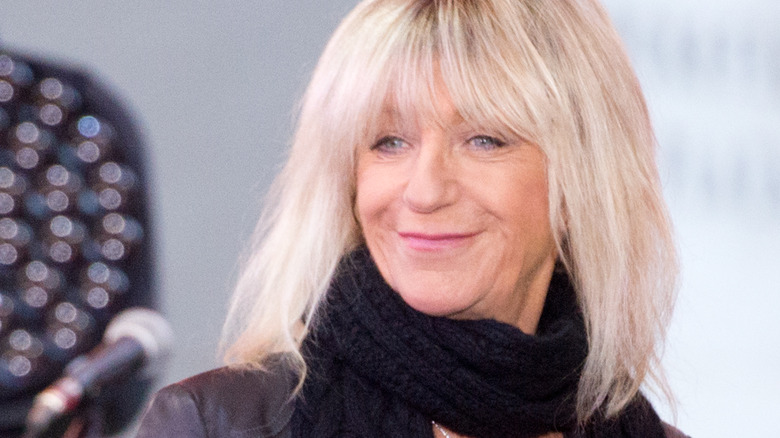 Noam Galai/Getty Images
Christine McVie's cause of death was revealed in court documents related to the settling of her estate, The Blast reports. The long-time Fleetwood Mac member died in November 2022 at the age of 79 after a "short illness," according to a statement released from her family (via People). McVie's official death certificate, obtained by The Blast and now available to the public, offers insight into what that illness was and the number of health problems the singer-songwriter faced before she died.
According to McVie's death certificate, the "Don't Stop" songwriter was diagnosed with metastatic cancer, but the British musician's primary cause of death was bilateral renal infarction and ischemic stroke, with large atrial thrombus and atrial fibrillation as contributing factors. In an interview with Rolling Stone only a matter of months before her death, McVie said she was "in quite bad health." She also mentioned living with scoliosis that prevented her from touring and performing live. "I don't feel physically up for it," she said.
As the statement released by McVie's family explained, the Grammy Award-winning musician died while under medical care. She was surrounded by family, the statement read. According to The Blast, McVie was not married when she died, nor did she have any children. Her decades-long career in the music industry helped the star earn a sizable estate at the time of her passing, some of which will reportedly go to charity; McVie's brother and his children will inherit the rest. 
An ischemic stroke blocks blood flow to the brain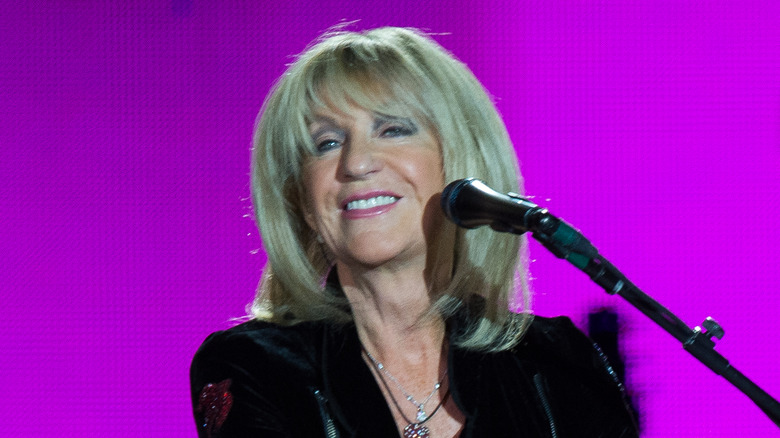 Samir Hussein/Getty Images
According to the Centers for Disease Control and Prevention (CDC), the vast majority of strokes are ischemic. In an ischemic stroke — such as what was experienced by Christine McVie, according to her death certificate — blood flow is blocked to the brain, and without immediate medical attention, the health condition is most often fatal. Bilateral renal infarction was also listed on McVie's death certificate, meaning blood flow had also been blocked to both of her kidneys (per StatPearls). According to Age and Ageing, incidents of stroke in the U.K. are on pace to more than double by 2035. 
A large atrial thrombus, which was also listed on McVie's death certificate, is essentially a blood clot in the atrium of the heart, according to Baylor University Medical Center Proceedings. As Oxford Medical Case Reports notes, nearly half of all large atrial thrombi are fatal, especially in conjunction with a pulmonary embolism. Meanwhile, McVie's death certificate lists atrial fibrillation (AFib or AF) as a contributing factor to the musician's death, a common type of heart arrhythmia causing rapid heartbeat.
According to the CDC, the presence of AFib greatly increases the chances of ischemic stroke, and AFib death rates in the United States had worsened in the two decades before McVie's passing. According to the National Health Service in Britain (NHS), AFib affects roughly 1.4 million U.K. residents, who are typically — though not strictly — older individuals, and it's often accompanied by heart valve problems.
McVie's cancer was of unknown origin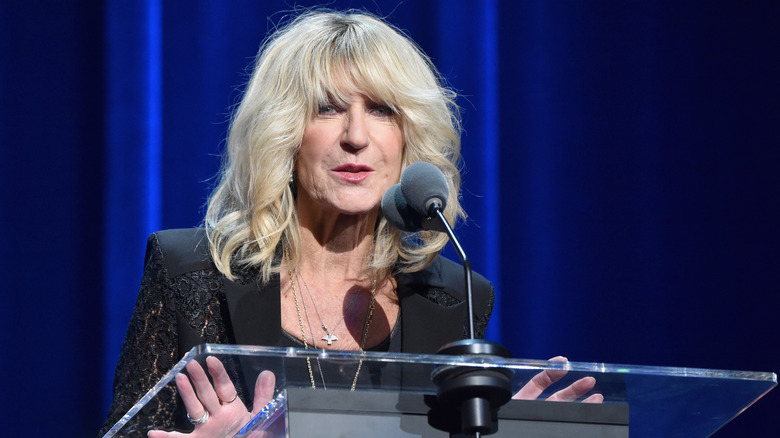 Lester Cohen/Getty Images
The secondary cause of death listed on Christine McVie's death certificate revealed in court documents was metastatic malignancy of unknown origin. This indicates that metastatic cancer cells were found in her body, but the source of the cancer had yet to be identified, according to the National Cancer Institute. Based on data from the Memorial Sloan Kettering Cancer Center, between 2% and 5% of all cancer cases are malignancies of unknown origin, sometimes called cancer of unknown primary, or CUP.  
Not mentioned in the death certificate of the Fleetwood Mac star was scoliosis, which McVie told Rolling Stone had also caused significant health problems shortly before she died. Though scoliosis alone is rarely fatal, per the Scoliosis Reduction Center, certain types of untreated scoliosis can sometimes be related to cardiovascular dysfunction (via the AME Case Reports). The exact nature of McVie's scoliosis is unknown. In her 2022 interview with Rolling Stone, the singer addressed the chances she would ever perform another concert, saying: "The mind is willing, but the flesh is weak," 
McVie's last performance with Fleetwood Mac was in 2019, at Dreamfest in San Francisco's Oracle Park, NME reports. Meanwhile, her last solo appearance was in 2020 at a Peter Green tribute in London, a Fleetwood Mac founding member, Louder Sound writes. When McVie's death was announced, her Fleetwood Mac bandmates, with whom McVie was inducted into the Rock & Roll Hall of Fame in 1998, released a statement. "[McVie was] the best friend anyone could have in their life," it read.