The Charges Against Donald Trump Explained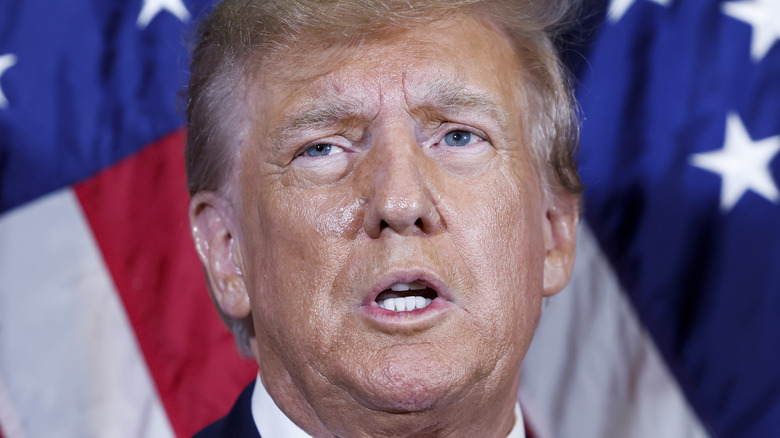 Anna Moneymaker/Getty Images
For the first time in U.S. history, a grand jury has voted to indict a former U.S. president on criminal charges (via The New York Times). Donald J. Trump could face prison time if convicted, an unprecedented situation facing both the country and his supporters, as Trump is the Republican party's presumed frontrunner for nomination in the 2024 presidential election.
The 34 felony indictments, revealed for the first time April 4, each relate to falsifying business records surrounding alleged hush money payments made to several people, including both adult film actress Stormy Daniels (totaling $130,000 and paid by Trump's former lawyer and fixer Michael Cohen) and $150,000 paid to Playboy model Karen McDougal. Cohen says Trump ordered him to pay Daniels during Trump's presidential run in 2016 to influence the outcome of the campaign. Daniels says she had an affair with Trump in 2006, which he denies. Prosecutors also allege a former doorman at Trump Tower who claimed to have knowledge of Trump fathering a child out of wedlock was paid $30,000 in a bid to keep the story under wraps.
Manhattan District Attorney Alvin Bragg has been overseeing grand jury proceedings that began Jan. 30, 2023, and included testimony from Cohen and Daniels, whose real name is Stephanie Clifford. Trump, appearing alongside his attorneys in the courtroom of Judge Juan Merchan, pleaded not guilty to all charges.
Charges may be hard to prove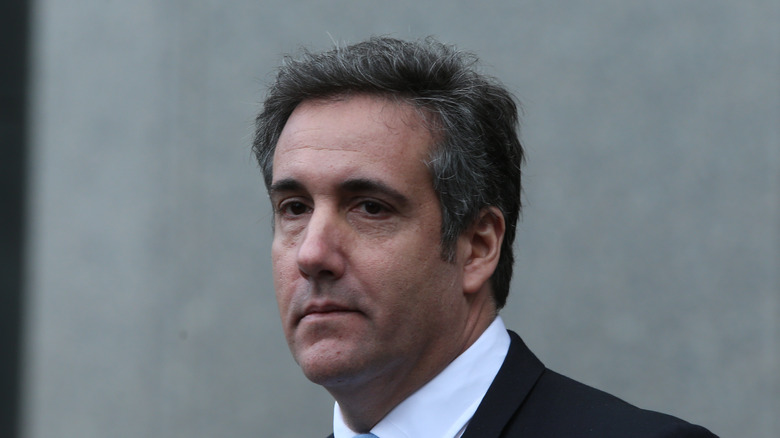 a katz/Shutterstock
The 16-page indictment details each of the felony counts against Trump, all of which are described as "falsifying business records in the first degree."
The prosecutors allege Donald Trump falsified the payment record because he was trying to prevent voters from finding out about the affair. Despite the sheer number of counts, winning a conviction on these charges won't be easy since this is a first-of-its-kind case.
"It's going to be tough," Catherine Christian, a former financial prosecutor for the New York City district attorney, told the BBC. Besides denying the affair, Trump denies any wrongdoing and claims the charges are politically motivated since Manhattan District Attorney Alvin Bragg is a Democrat. Prosecutor Chris Conroy argued before the judge that these types of social media posts, long an outlet the former president has used for publicly exercising his frustrations, have made his team "very concerned," according to NBC News. 
This is just one of the investigations the former president is facing. The Fulton County District Attorney's Office, in Atlanta, Georgia, is looking into whether to bring criminal charges related to Trump's attempt to overturn his 2020 election loss.