John Lennon's Killer Mark David Chapman's Marriage Has Survived 40 Years After The Shooting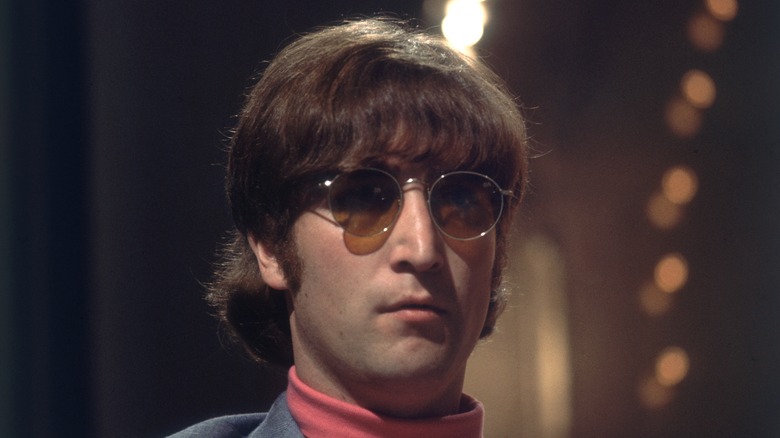 Hulton Archive/Getty Images
Gloria Abe married Mark David Chapman, the love of her life, on June 2, 1979. He'd proposed to her on a Hawaiian beach, just one romantic gesture in a long line of them over the nearly 10 months they'd dated. They met when Abe, a travel agent, helped Chapman plan an international trip. He sent her a giant teddy bear and flowers and postcards from the places he had visited. They began dating when he returned, and less than a year later they got married.
Then 18 months after their wedding, she was at home in Hawaii watching "Little House on the Prairie" on TV when breaking news appeared as a ticker at the bottom of the screen. Someone had just murdered one of the most famous musicians on the planet, the ex-Beatle John Lennon. She immediately knew who had done it — it was her new husband. "My life changed dramatically that night," she wrote in The Alliance. "I was now Mrs. Mark David Chapman, the wife of a murderer and not just any murderer, but one whose victim was known and loved by millions around the world. The question for me was: Should I stay married to Mark?"
What did Gloria know?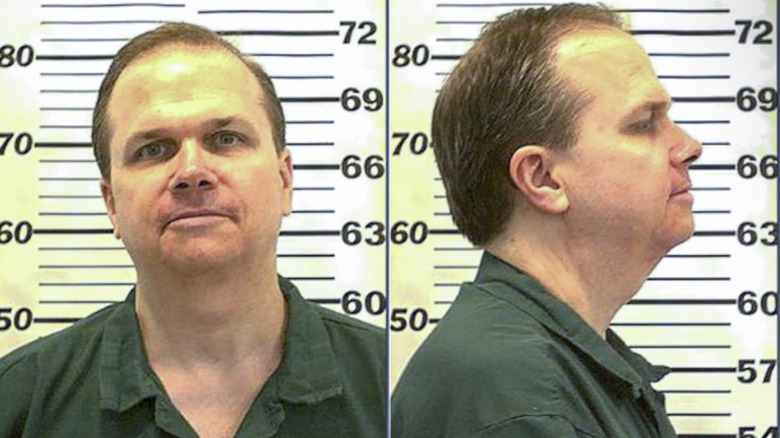 Kypros/Getty Images
Before Mark David Chapman walked up to John Lennon and shot him in the back four times, just steps away from Lennon and Yoko Ono's Manhattan apartment in the Dakota, he had told Gloria about his idea. Two months earlier, when Chapman returned from a trip to New York, he admitted to his wife he had planned to kill Lennon. He even showed her the pistol he was going to use. Gloria's love, he said, had prevented him from going through with it. She thought that was the end of her husband's strange idea of making a name for himself by killing Lennon. Even after he made another trip to New York City, she believed Chapman had given up his plan.
For months, her husband had been acting out of character. He'd become withdrawn, started drinking heavily, and physically assaulted her more than once. But after she'd converted to Christianity at Chapman's insistence, she took its tenets seriously and forgave him all his faults, even murder. "In the Christian belief, forgiving is one of the greatest things," she told United Press International in December 1980. "I can't recall when I've not forgiven Mark."
Pizza and conjugal visits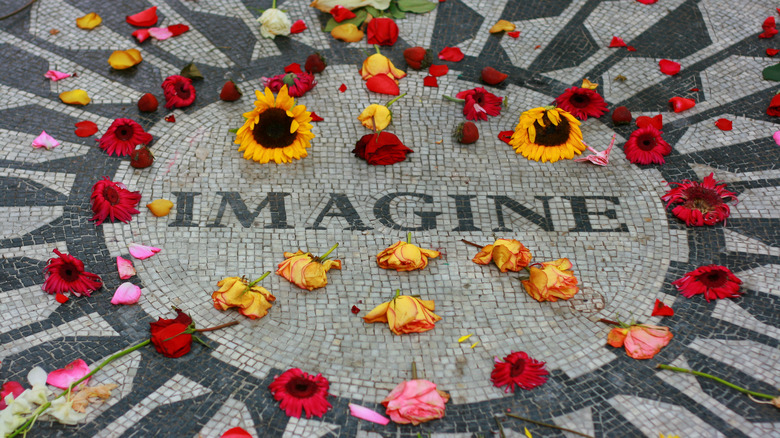 Exploitedfairy/Getty Images
Following John Lennon's murder, friends and Mark David Chapman himself begged Gloria to divorce him and move on with her life. But after consulting the Bible, she decided to remain married. "From that point on, I decided it didn't matter how long Mark was in prison," she wrote in The Alliance. "I would wait for him." More than 40 years later, the couple is still married. 
Chapman, who pleaded guilty to second-degree murder in June 1981, remains in prison serving a sentence of 20 years to life after several parole boards over the years have denied his release at the behest of Yoko Ono. Every year, Gloria flies from her home in Hawaii to Wende Correctional Facility in Alden, New York, on the border with Canada, to spend the 44 hours allotted to her and Chapman for conjugal visits. They spend their time in a private trailer inside the prison making pizza, watching "Wheel of Fortune," and enjoying each other's company. "We do talk about Lennon at times," Gloria told the Daily Mail in 2014. They also pray Yoko Ono will forgive Chapman for the cold-blooded murder of her husband.