Thug Shaker Central: The Group Jack Teixeira Allegedly Leaked Government Secrets To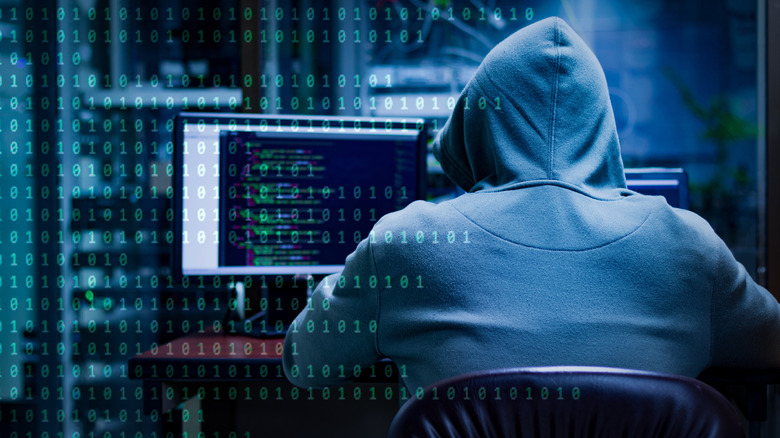 Pira25/Shutterstock
First off: "Thug Shaker Central" is not a vibration-based weight-loss gym that targets folks living that thug life. Just to make that clear. It's a server name, that's all. A server where, you ask? Discord, we answer. What's Discord, you ask? It's a community-based group chat service originally created to let gamers talk while gaming. As of January 2023, it had 154 million active global users. One of those users was Jack Teixeira, an Air National Guardsman based in Massachusetts. Teixeira, it turns out, allegedly leaked classified Pentagon documents to Thug Shaker Central, which The Washington Post says have now crossed millions of eyes. Amongst those documents is U.S. intelligence on the war in Ukraine. 
If this all sounds a bit obscure and fictional, the story's details definitely won't help. Back in 2020, as The Washington Post continues, a group of men and young adults formed an invitation-only private Discord server, Thug Shaker Central. The crew of about two dozen found camaraderie in their "mutual love of guns, military gear and God." Everything was apparently hunky-dory until one of the group's members, referred to by the moniker "O.G.," started allegedly posting information that caught everyone's attention. O.G. told everyone that he'd hand-written notes based on classified government documents he'd seen in a military facility that didn't allow electronic devices and spent countless hours transcribing those notes into typed documents. O.G. then sent those notes through hundreds upon hundreds of posts to Thug Shaker Central over the course of months.    
Gamer, guardsman, gun-lover
As The New York Times explains, Jack Teixeira was a cyber transport system specialist, which means that he was his unit's tech guy in charge of things like keeping networks running. He was stationed at Otis Air National Guard Base near Cape Cod, Massachusetts, as part of the Air National Guard's 102 Intelligence Wing. As the 102 Intelligence Wing website says, its job entails "worldwide precision intelligence and command and control along with trained and experienced Airmen for expeditionary combat support and homeland security," a description made wholly ironic if Teixeira gets convicted of leaking intelligence. Teixeira will face charges related to the "unauthorized removal, retention and transmission of classified national defense information" per 18 U.S.C. 793, aka the 1917 Espionage Act.  
Another article in The New York Times shows footage of armed and armored F.B.I. agents handcuffing Teixeira and then guiding him down a quaint residential street on Thursday, April 13. The team of agents gathered near Teixeira's home in North Dighton, about 35 miles south of Boston, before making the arrest. Teixeira apparently knew what was coming because he made "frantic" call to his Discord sever, Thug Shaker Central, before the arrest. "Guys, it's been good — I love you all," user Vahki on The New York Times recounts Teixeira saying, and, "I never wanted it to get like this. I prayed to God that this would never happen. And I prayed and prayed and prayed. Only God can decide what happens from now on."
A hub of war game fantasies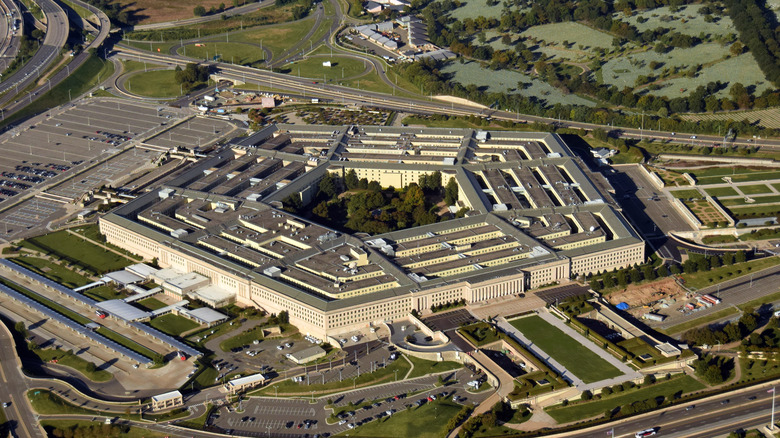 Ivan Cholakov/Shutterstock
The New York Times quotes Thug Shaker Central user Vahki as saying, "Everyone respected O.G. [Teixeira]. He was the man, the myth. And he was the legend. Everyone respected this guy." Vahki, who is 17 years old, continued, "This guy was a Christian, antiwar, just wanted to inform some of his friends about what's going on," and, "We have some people in our group who are in Ukraine. We like fighting games; we like war games." Per The Washington Post, another member said of Teixeira, "He's fit. He's strong. He's armed. He's trained. Just about everything you can expect out of some sort of crazy movie." The publication said members of Thug Shaker Central were apparently less interested in the leaked intelligence and more in "YouTube videos about battle gear." Vice says that the classified documents got passed along to 4chan, and from there Twitter and Telegram. That's when the Pentagon took notice and followed the data trail back to Teixeira. 
Some folks, like far-right Georgia Representative Marjorie-Taylor Green, have tried painting Teixeira in heroic terms. She said on Twitter that Teixeira is "white, male, Christian, and antiwar. That makes him an enemy to the Biden regime." Meanwhile, Kotaku says that Thug Shaker Central was a place for sharing "racist jokes and memes."