What Happened To Lorena Bobbitt After Her Infamous 1993 Trial?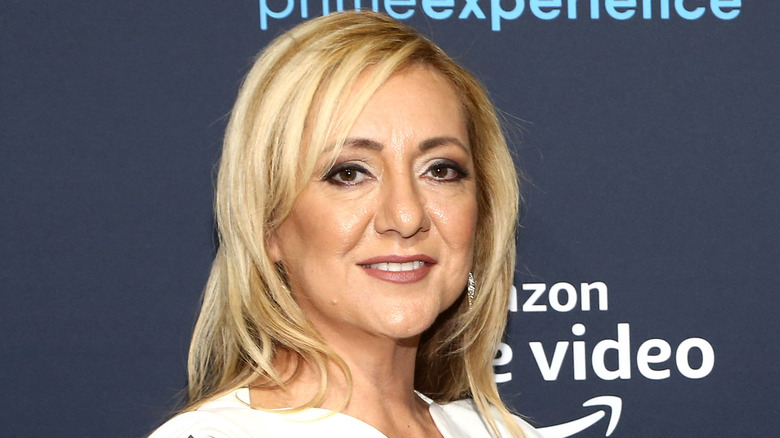 Tommaso Boddi/Getty Images
Some three decades after her infamous trial, Lorena Bobbitt has tried to make the best of a bad situation, The New York Times reported in 2019. That same year, she told Today: "I don't live with a grudge. In order to for me to move forwards, I have to be happy with myself. And one of the things that I have to understand is learn to forgive." 
One June night in 1993, she cut off her husband's penis with a knife and threw it from a moving car. John Wayne Bobbit's member was found and surgically reattached, and Lorena was charged with malicious wounding. During her trial, Lorena, who now uses her maiden name, Gallo, claimed that her husband was sexually abusive in their relationship, precipitating the attack. John denied Lorena's accusations. According to Today, Lorena said: "I forgive him. But I never forget what he did to me." In the jury's verdict, Lorena was found not guilty of the crime by reason of temporary insanity. She spent five weeks under evaluation in a mental health facility, ABC News reports. 
For his part, John went on trial for marital sexual assault related to the case related and was found not guilty. Since then, Lorena has steered clear of the headlines. The shock of what she did is never far from public consciousness, though. According to Lorena, she now hopes to help women in abusive relationships, like the one she said she had with her ex-husband. John and Lorena officially divorced in 1995.
In 1993, marital rape was a relatively new crime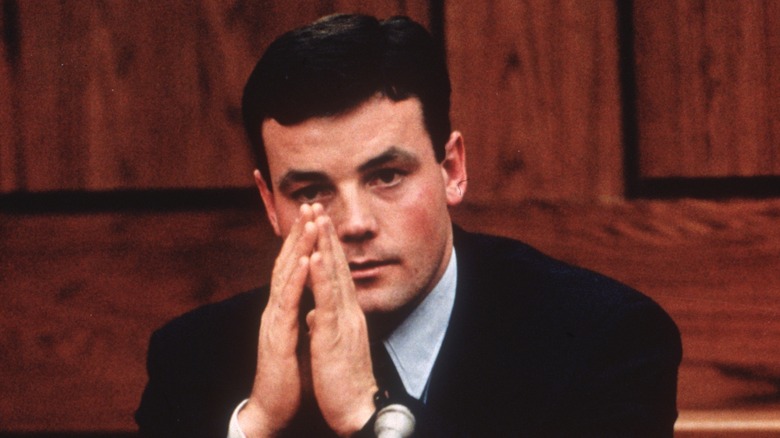 Consolidated News Pictures/Getty Images
When Lorena Gallo cut her husband's penis off in 1993, what she claimed to have motivated the attack, marital sexual assault, had only just been legally recognized in all 50 states. Gallo's defense was something called battered woman syndrome, a form of trauma experienced by women after prolonged periods of sexual or physical abuse, Web MD writes. For this reason, in legal settings, women who live with battered woman syndrome may not, therefore, be guilty of a crime committed against the perpetrator of their assault. Instead, they may have acted in self-defense.
To this day, battered woman syndrome is disputed, and battered woman defense remains controversial. On the night that Gallo admitted she mutilated her husband's genitalia, among other instances of abuse over a long time period, she said her husband raped her, according to her court testimony, The New York Times reported in 1994. Since the verdict, among a theft conviction, John Bobbitt has faced a number of domestic violence accusations from a subsequent wife, all of which he denied, based on 2005 USA Today reports. However, he was found guilty of one of those assaults in 2003. 
In 1997, Gallo once again ran into legal trouble when she was charged with striking her mother, but she was found not guilty, according to Biography. Also in 1997, in one of the strangest and most controversial incidents caused by her infamy, Gallo, a native Ecuadorian, was invited to lunch with then Ecuadorian President Abdala Bucaram, according to CNN.
Lorena Gallo launched a nonprofit to help battered women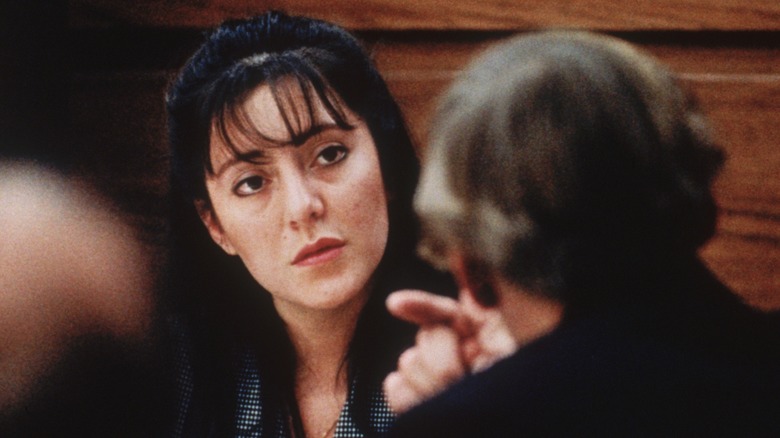 Consolidated News Pictures/Getty Images
Today, Gallo is raising a daughter with a man named David Bellinger, with whom she's been in a long-term relationship, USA Today reported in 2019. Not officially married, she sometimes refers to Bellinger as her husband.
As of 2007, Gallo worked as a hairstylist in Virginia, and in 2014, she launched Lorena's Red Wagon, which in 2018 became the Lorena Gallo Foundation, a nonprofit that supports and advocates for abused women in Washington D.C., among other services. In 2019, she participated in a four-part Amazon documentary series about the cutting incident which made her famous, "Lorena," directed by Jordan Peele. In 2020, she also provided narration and was the executive producer for the Lifetime film "I Was Lorena Bobbitt" (via Entertainment Weekly).
As of 2019, John Bobbitt reportedly still sent his ex-wife love notes, according to Today. In the immediate aftermath of Gallo's release from the mental health facility at which she was screened at the conclusion of her trial, she told ABC News she regretted her actions. 
"I never meant to hurt anybody. I never hurt anybody before. It just happened," she said, referring to the attack. On that note, Gallo told The New York Times " ... I realized what happened to me could've happened to any woman in a desperate situation." 
If you or someone you know is dealing with domestic abuse, you can call the National Domestic Violence Hotline at 1−800−799−7233. You can also find more information, resources, and support at their website.