Otis Redding's Version Of Satisfaction Was How Keith Richards Wanted It To Sound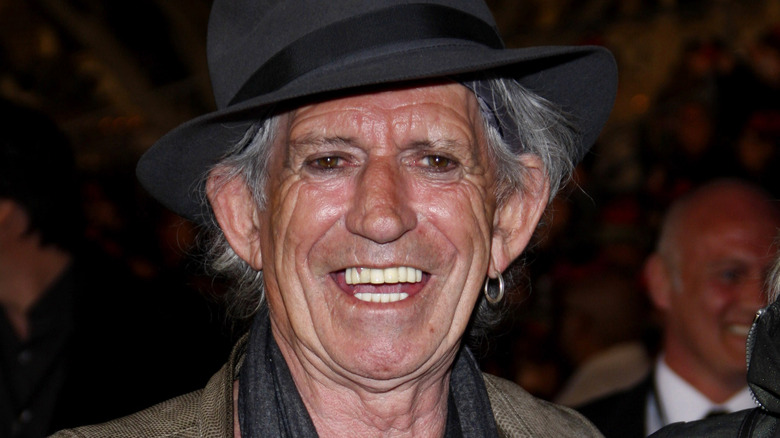 Tinseltown/Shutterstock
As many Rolling Stones fans will tell you, "(I Can't Get No) Satisfaction" is perhaps the band's best single — or at least the most recognizable. According to Stones guitarist Keith Richards, though, another artist — soul and R&B legend Otis Redding — did the British invasion band one better with his take on the rock 'n' roll classic.
The Stones' version of "Satisfaction" came out in 1965, off the band's fourth studio record, "Out of Our Heads." Redding's rendition was featured on "Otis Blue: Otis Redding Sings Soul" that same year. Redding, who died just two years later in a plane wreck at the age of 26, is just one of many artists to cover the iconic Stone staple since, including Aretha Franklin, Devo, and Britney Spears.
Richards shared his opinion on Redding's cover in a 2020 interview with Guitar World. According to the Stones guitarist, his band's version was nothing more than a demo for Otis Redding. In that interview, Richards said: "Otis got it right."
Mick Jagger also likes Redding's cover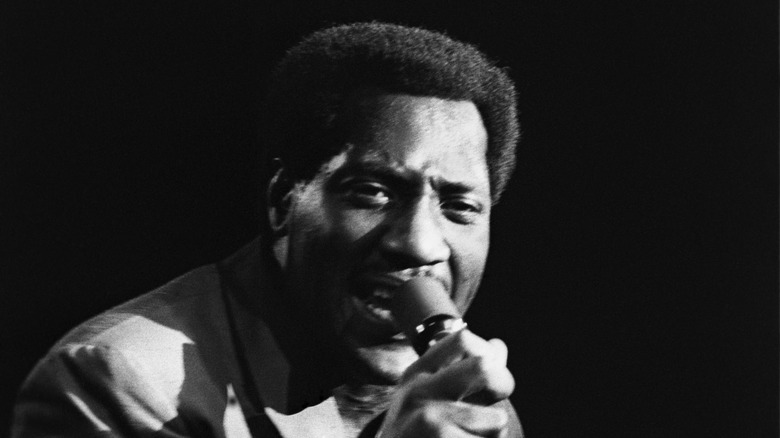 Sherry Rayn Barnett/Getty Images
Rolling Stones guitarist Keith Richards' high praise for Otis Reddings' cover of "(I Can't Get No) Satisfaction" is shared by Stones singer Mick Jagger. In a 2007 interview with BBC News, when asked which cover he liked best, Jagger said, "I think Otis Redding's Satisfaction has got to be in there." Jagger also mentioned Aretha Franklin and Britney Spears' versions.
What's most distinct about Redding's cover is that the song's guitar riff — which reportedly came to Keith Richards in a dream, according to Rolling Stone — gets transposed to horns, suiting Redding's Memphis soul style. Those arrangements came about with the help of Stax Records producer Steve Cropper. 
Speaking with Guitar World in 2020, Richards said he always intended the guitar riff to be played by horns, anyway. Referring to the guitar pedal he used in the song's recording, he said, "[W[hen this new Fuzz Tone pedal arrived in the studio from the local dealership or something, I said, 'Oh, this is good. It's got a bit of sustain, so I can use it to sketch out the horn line."
Redding played his version of Satisfaction at the Monterey Pop Festival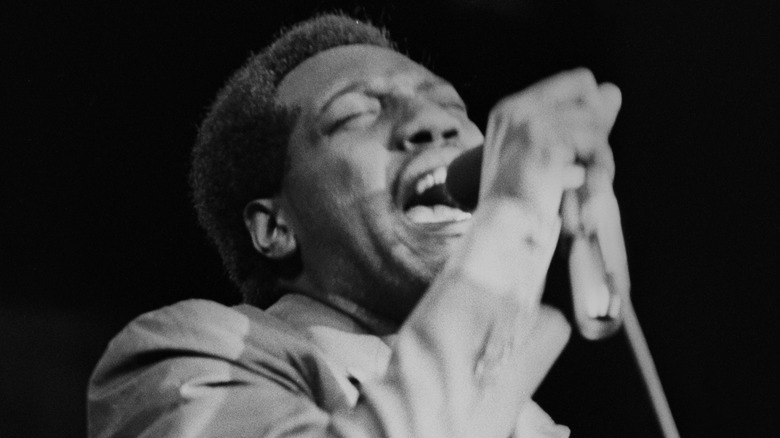 Sherry Rayn Barnett/Getty Images
Perhaps the most high-profile performance of Otis Redding's version of the Rolling Stones classic rock mainstay "Satisfaction" came in 1967 at the Monterey Pop Festival, BBC Culture writes. Also notable, many lyrics in Redding's version are different from how Mick Jagger sings them. That's because Redding made them up. Speaking to Rolling Stone, Steve Cropper said (via Ultimate Classic Rock), "I set down to a record player and copied down what I thought the lyrics were and I handed Otis a piece of paper, and before we got through with the cut, he threw the paper on the floor and that was it."
Those changes aside, Keith Richards still calls Redding's version the best of all. On that note, Richards said in 2020: "The way Otis Redding ended up doing it is probably closer to my original conception for the song."