Details Found In Corey Haim's Autopsy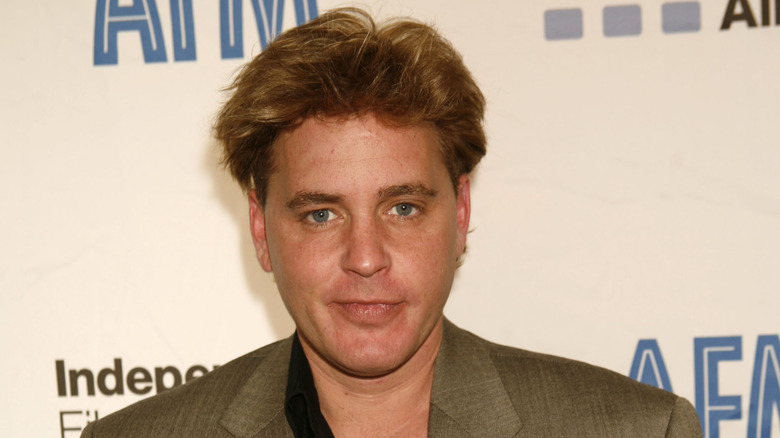 Thos Robinson/Getty Images
Corey Haim's 2010 death at the age of 38 saddened Gen X movie fans who knew him from films like "The Lost Boys" and "Lucas." Haim had long experienced addiction, and after he became unresponsive in his Oakwood, California apartment, many speculated and assumed that Haim had finally succumbed to substance use issues. As the former child star's autopsy revealed, prescription drug use was an ongoing problem for the one-time teen heartthrob, but Haim's death was officially ruled to be from natural causes: respiratory distress caused by pneumonia, among other issues, the Los Angeles Times reports. Before he collapsed, Haim had complained of flulike symptoms. He was later declared dead in a Burbank hospital.
Early autopsy results speculated that Haim may have died from pulmonary congestion, according to ABC News, or a build-up of fluid in the lungs sometimes caused by congestive heart failure, per Mayo Clinic. His lungs were noted to be seriously enlarged at autopsy. 
Meanwhile, with Haim's substance use issues well known, the initial police report stated Haim may have died from an accidental overdose, which was eventually determined to be untrue. The pulmonary congestion theory could have related to something else uncovered in Haim's autopsy: The actor had an enlarged heart when he died, which can be caused by a number of reasons — including high blood pressure or other heart diseases (via Mayo Clinic). 
In addition to his heart being nearly twice the expected size, many of his blood vessels were heavily blocked, and his liver was enlarged. Also, trace amounts of eight different medications were found in his system, according to Haim's autopsy report.
Haim's autopsy listed both prescription and over-the-counter medications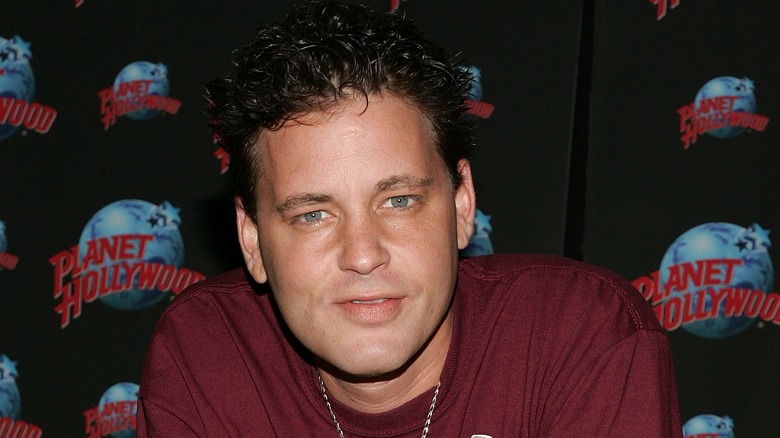 Bryan Bedder/Getty Images
According to Haim's mother, Judy Haim, she had cared for her son in the time leading up to his death. After complaining about a headache, fever, and displaying severe coughing, she fell asleep alongside him in the apartment they shared. She woke up when Haim rose from the bed around 1:30 a.m. Upon returning to his bedroom, his mother witnessed him slump to his knees, after which time Haim was unresponsive and not breathing. Haim's mother called 911 and was instructed to administer CPR. It's known that Haim sought out large quantities of prescription medications, including the powerful painkiller Oxycontin, before he died, though no Oxycontin was found in his body upon autopsy.
Generic valium and ibuprofen were found, though, among other legal prescription medications. On the role that those eight drugs found in Haim's body may have played in Haim's death, Deputy Medical Examiner Juan M. Carrillo wrote in the actor's autopsy report: "The medications did not contribute acutely to his death, therefore the manner of death is natural." The "License to Drive" actor sought treatment for substance use a number of times in the past, and had recently made an effort to return to the spotlight in reality TV in a show called "The Two Coreys," alongside Corey Feldman, another actor from Haim's generation. Through treatment, Haim had also reportedly stopped using all prescription medication with the help of an addiction specialist, according to Haim's manager, Mark Heaslip. 
Haim was officially declared dead at 2:15 a.m., according to his autopsy.
Haim had made progress with addiction treatment prior to his death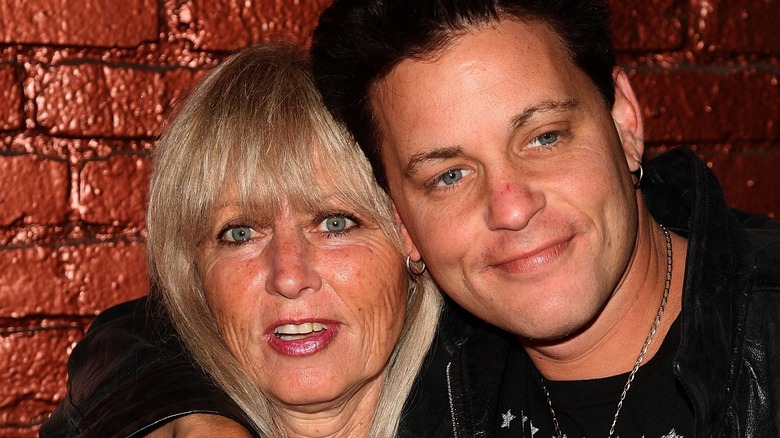 Frazer Harrison/Getty Images
As well as what's been mentioned, Prozac, an antipsychotic medication, a muscle relaxant, a tranquilizer, and THC were found in Haim's system. In the past, most of the medications Haim obtained reportedly came from illegal prescription mills and he also took part in "doctor shopping," which enabled him to acquire large amounts of prescription medication from different doctors and pharmacies — in the months prior to his death, he had gathered over 500 pills using this method. Nearly-empty bottles of prescription medication were also found in Haim's apartment, though those were reportedly emptied by Haim's mother, pictured with Haim, above. 
According to state investigators, Haim obtained Vicodin, Valium, Soma, and Xanax a short time before his death, though none were listed in Haim's postmortem report. Also mentioned on Haim's autopsy were four tattoos: two on his right shoulder, one on his left arm, and one on his chest. Haim died at Providence St. Joseph Medical Center. On his ongoing struggles with substance abuse, Haim told the TV news show "Nightline" three years before he died, "I ruined myself to the point where I wasn't functional enough to work for anybody, even myself. I wasn't working. You know, if I'm not working, how anybody else can expect me to work for them if I'm not working. I mean physically working. My brain wasn't working."
After Haim's death, then-governor Jerry Brown opened an official probe into prescription drug rings in California. One person was arrested in connection with supplying the actor with illegal prescription medication, but not in connection with his death (via the Los Angeles Times).
If you or anyone you know needs help with addiction issues, help is available. Visit the Substance Abuse and Mental Health Services Administration website or contact SAMHSA's National Helpline at 1-800-662-HELP (4357).