Worst Crimes Committed By MLB Players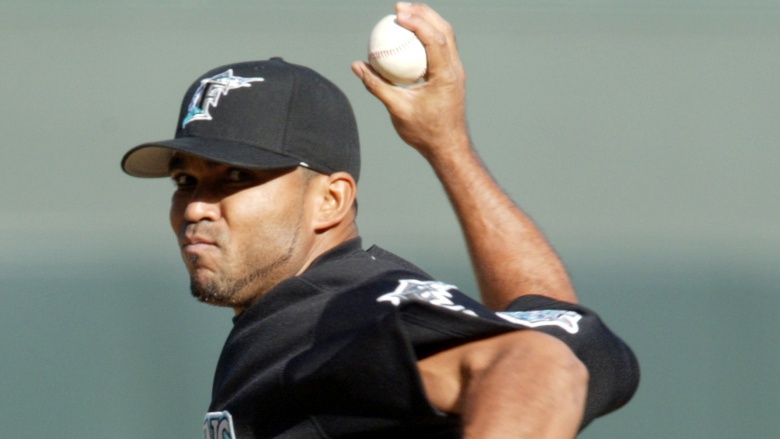 When you think of baseball-related crimes, a couple things immediately spring to mind: steroids and gambling. After all, the most high profile legal cases in baseball history have either involved one (Barry Bonds and the whole BALCO debacle) or the other (the Black Sox fixing the World Series). But sometimes, even Major League Baseball players get themselves caught up in more serious crimes. Fraud. Embezzlement. Rape. Murder. Just what drives players with the whole world at their fingertips to throw it all away is hard to say. But it's a question you'll be forced to ask once you take a look at some of the worst crimes ever committed by MLB players.
Mel Hall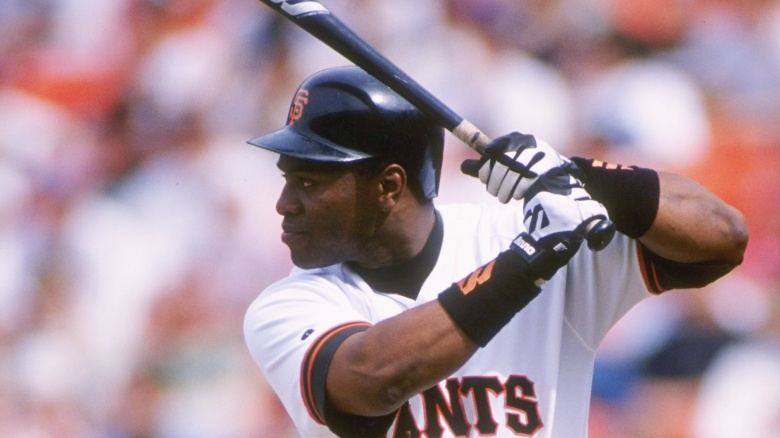 Over a career that spanned 16 seasons, six teams, and two continents, outfielder Mel Hall earned a reputation as a flamboyant, narcissistic showoff. Still, though he never produced the numbers to match his own inflated sense of ego, Hall was a solid hitter with exceptional range in the field, which was more than enough reason for teams to put up with his antics. Little did they know, though, that off the field Hall was engaging in some very different antics—as a pedophile and sexual predator, compiled here by SBNation.
Throughout his playing career, Hall preyed upon underage girls. Insinuating himself into the lives of kids as young as 12 or 13, he would gain the trust of their parents before secretly manipulating the children into sexual relations. And after his playing days ended, Hall became a youth sports coach, allowing him even greater access to vulnerable teens and pre-teens. In 2007, more than a decade after his MLB career ended, Hall was finally arrested for rape, and in 2009 he was sentenced to 45 years in prison. Sure is a long way from Yankee Stadium, huh?
Lenny Dykstra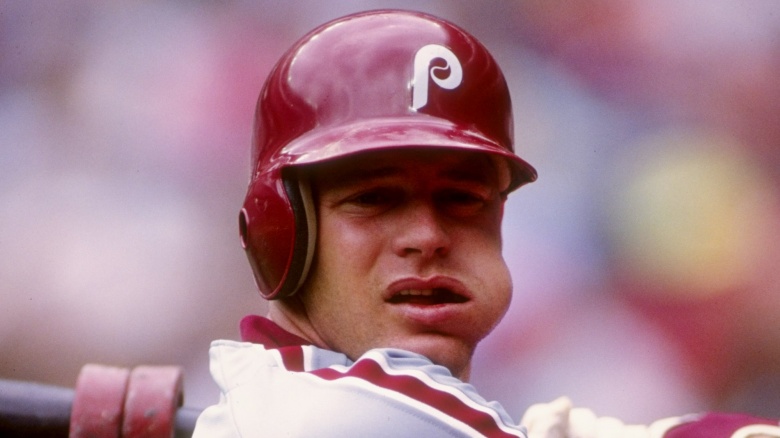 Lenny Dykstra became a household name among baseball fans as a member of the World Series Champion 1986 New York Mets, and later as a member of the Philadelphia Phillies. A three-time All-Star, the man known as "Nails" was undoubtedly good. Even during his playing days, though, he was known to be a complete tool. Besides unrepentantly using steroids and being a general meathead, Dykstra was also arrested for drunk driving after a 1991 crash inured both himself and a former teammate.
But that was just a blip on the radar compared to the legal trouble Dykstra would find himself in once his playing days were over. After running a scam business that defrauded dozens of people out of hundreds of thousands of dollars, Dykstra dug himself a deeper hole by resorting to credit card fraud, money laundering, and grand theft larceny to try and dig himself out. But at least those crimes were just money related. In several separate incidents, he was also arrested for sexual harassment, accused of sexual assault, and convicted for sexual misconduct after trying to solicit sex via craigslist on six different occasions. After multiple stints in prison, Dykstra is currently out on parole.
Julio Machado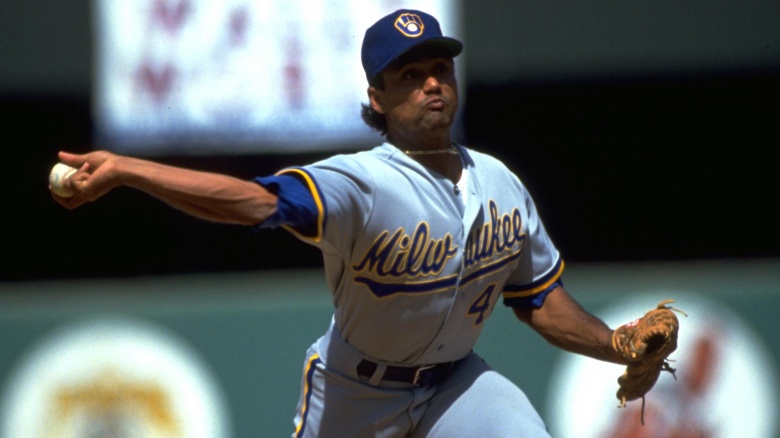 In 1991, Julio Machado seemed to have pretty much everything. At just 23 years of age, Machado already had more than two years under his belt as a major league relief pitcher, first with the New York Mets and then with the Milwaukee Brewers. It appeared he was on the fast track to stardom, or at least a long and lucrative pro career. But that all ended one hot summer night in Venezuela when Machado shot a stranger in the head.
It happened on December 8, 1991. Machado was on his way home from a party when he got in a car accident. After arguing with the other driver, Machado pulled out an illegal handgun and fired into the car. The bullet struck Edicta Vasquez, 23, in the head, killing her instantly. Machado claimed it was meant to be a warning shot, but while his charges were reduced from murder to manslaughter, he still was found guilty and sentenced to 12 years in prison. By the time he got out, his major league career was over, just like Edicta Vasquez's life.
Milton Bradley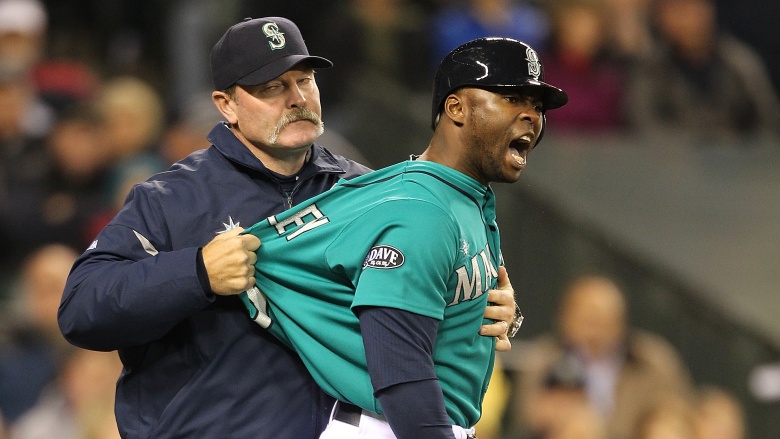 Milton Bradley was a classic five tool player. But unfortunately for him and everyone around him, he also had a sixth tool: uncontrollable rage. Constantly in trouble with both his own team and the league itself for on-field tirades, Bradley was traded from city to city as one club after another tried and failed to rein in his temper. By the time his 12-year career was over, he had played for eight teams thanks mostly to discipline issues at each stop. But his teammates had it easy...because, unlike Bradley's wife, they could get away from him at the end of the day.
As detailed in a horrific Sports Illustrated expose, beginning in 2005, Bradley's wife Monique repeatedly called the police regarding domestic abuse. After getting off several times without being charged, Bradley was finally convicted in 2013 on nine counts of domestic abuse, including battery and assault with a deadly weapon. Later that year, Monique died at the age of 33, the years of chronic physical and mental abuse having taken too great a toll. Though initially free on appeal, Bradley ended up with a 33-month prison sentence.
Chad Curtis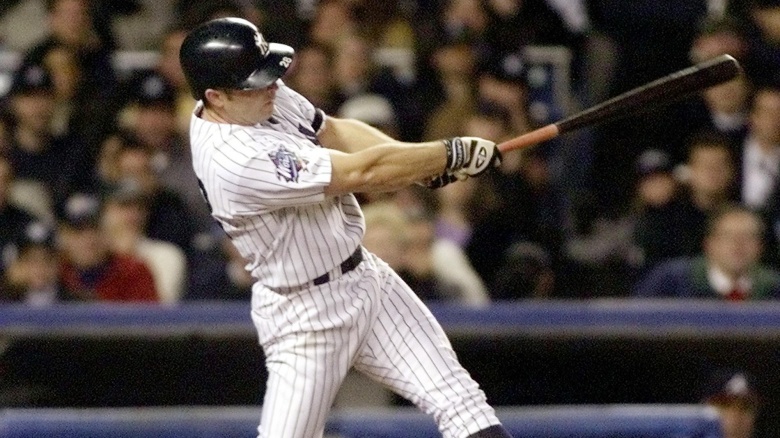 While the New York Yankees are justly proud of their team's legacy, one area that is not a source of pride is the fact that not long after convicted sexual predator Mel Hall left the team, they filled his outfield spot with Chad Curtis. On the diamond, Curtis was a solid player, helping New York win two World Series titles. But off the field, it turned out that he had far more in common with Hall than just a position and a set of pinstripes.
Following the end of his ten year career, like Hall, Curtis went into coaching youth sports. While coaching varsity football, he was arrested on six counts of criminal sexual conduct after accusations were brought against him by three underage girls in his charge. Turns out, he had also been fired from previous coaching jobs after rumors circulated that he was getting too handsy with the female students. Though Curtis continues to deny any misconduct, in 2013 he was found guilty on all six counts and sentenced to 7 to 15 years in prison.
Ugueth Urbina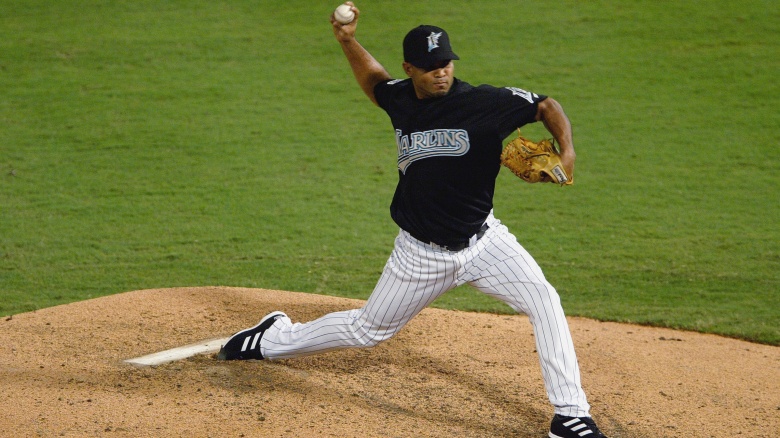 Thanks in part to his unique name, Ugueth Urbina was once one of the most famous pitchers in baseball. But he was more than just the answer to a trivia question (the only player ever with the initials U.U.!). A World Series champion with the Florida Marlins and a two-time All-Star, the man known as Oogie to fans also led the league in saves in 1999 as part of a wildly successful 11-year career. But that career was cut short at just the age of 31 when he was arrested on several counts of attempted murder.
Reportedly angry over a missing handgun, Urbina pinned the blame on a group of farm workers toiling on his ranch in Venezuela. He and a group of friends then attacked the workers with machetes, poured gasoline, on them and attempted to set them on fire. Pretty sick. Luckily, though they all sustained injuries of varying severity, none of the men died. Urbina was found guilty of attempted murder and served seven years in prison before being released in 2012, his Major League Baseball career a distant memory.