Jerry Springer Dead At 79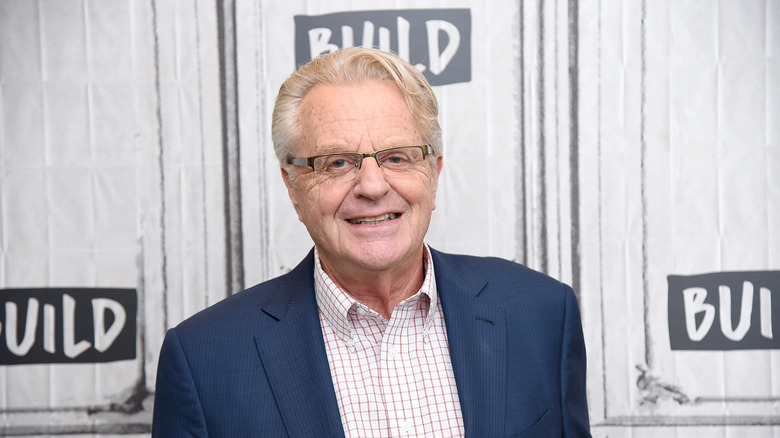 Gary Gershoff/Getty Images
Jerry Springer, the controversial television host who helmed his syndicated talk show "The Jerry Springer Show" for 27 years, died on April 27, 2023, at the age of 79. Springer, the former mayor of Cincinnati, Ohio, helped usher in tabloid TV with his show known for its sometimes shocking and always outrageous guests. He was diagnosed with cancer several months ago and died at his home in the Chicago area, per TMZ.
His wild daytime talk show, which began airing in 1991, often included guests getting into physical fights — to the chants of "Jerry, Jerry," from the audience — and a steady stream of surprise paternity test results. While many derided the show as lurid and trashy, Springer preferred to call it "escapist entertainment," according to the Associated Press. Springer's background didn't seem to prefigure what he would end up being best known for. It appeared early on that he was actually destined for politics, not television antics.
A law degree and political aspirations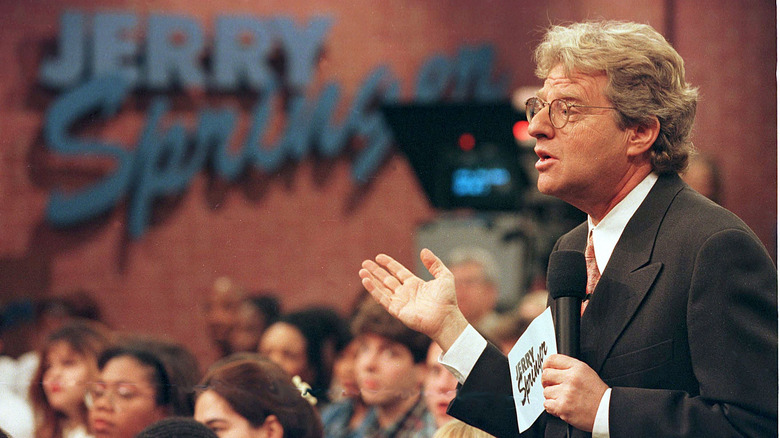 Getty Images/Getty Images
Born Gerald Norman Springer on Feb. 13, 1944, in London, England, to German Jews who'd fled Nazi Germany, Jerry Springer immigrated with his family to New York City when he was 5 years old. After attaining an undergraduate degree in political science from Tulane University in 1965, he went on to earn a law degree at Northwestern University School of Law in Chicago. He worked on Robert F. Kennedy's presidential campaign, unsuccessfully ran for Congress in 1970, and served on Cincinnat's city council beginning in 1971.
Three years later he stepped down amid a scandal but won his seat back in 1975. He served as that city's mayor from 1977 to 1978. He soon drifted into local television journalism. His infamous TV show began life on Cincinnati's NBC affiliate focusing on politics rather than what it would soon become famous (or infamous) for, eventually earning TV Guide's number one spot for "Worst Shows in the History of Television." Even so, Springer's talk show was hugely popular, at one point beating out Oprah Winfrey's show. "The Jerry Springer Show" ended in 2018.