The Charges For Seminole Heights Serial Killer Howell Donaldson Explained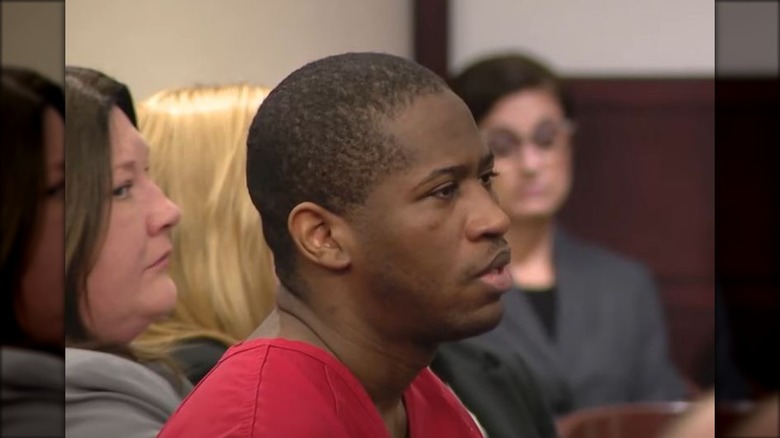 YouTube/Fox 13 Tampa Bay
Back in 2017, an unknown killer terrorized the neighborhood of Seminole Heights in Tampa, Florida. For 51 days the public walked around in fear as members of their community — seemingly unrelated to each other and without any provocation — died one by one. Benjamin Mitchell was the first victim on October 9, as local news affiliate WFLA News Channel 8 reports. Two days later on October 11, Monica Hoffa was murdered. She was followed by Anthony Naiboa on October 19, and finally Ronald Felton on November 17. By Tuesday, November 28, police had arrested 24-year-old Howell Emanuel Donaldson III in connection to the murders, per CBS News. Donaldson maintained his innocence all the way to the present even as evidence mounted against him. Finally, on May 1, he admitted his guilt.
By all accounts, Donaldson finally confessed to avoid receiving the death penalty as he approached his trial by jury in August. As an attorney speaking on his behalf described to Judge Samantha Ward at court, Donaldson's team accumulated over 45,000 discovery sheets (pages of textual or photographic evidence), 36 hours of media discovery (audio, visual, etc., evidence), over 1,000 leads requiring follow-ups, interviewed 346 witnesses who gave 216 depositions, and more. In the end, all that work merely delayed the inevitable and resulted in Donaldson receiving four consecutive life sentences. He will go to prison without the chance of parole, and never walk the streets again. 
Four consecutive life sentences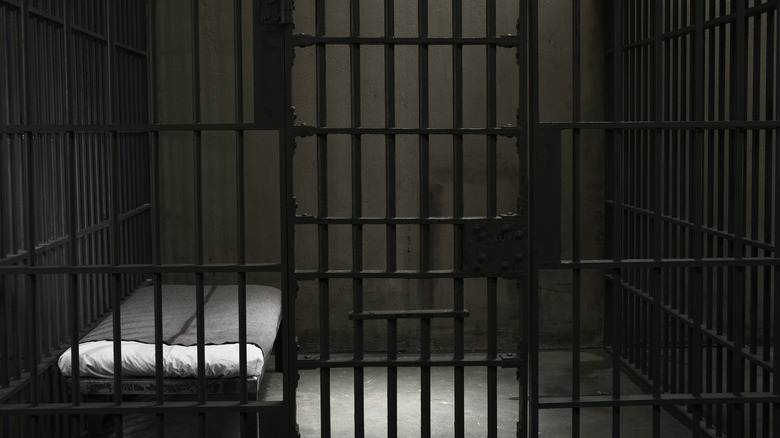 Darrin Klimek/Getty Images
As stated, if Howell Emanuel Donaldson III had gone to trial and gotten convicted by a jury of his peers, he would have likely faced the death penalty. This is especially true because Florida Governor Ron DeSantis recently passed into law an adjustment to the number of votes required by jurors to sentence someone to death. Previously, as The New York Times explains, Florida required a unanimous decision. Now, it will require only a two-thirds majority of 8 juror votes to 4 to sentence someone to death. As the Death Penalty Information Center states, this makes Florida the state with the lowest death penalty threshold in the United States. The Florida Department of Corrections says that executions in Florida go back to 1827 and can currently be delivered via execution or lethal injection. People typically get executed in Florida for committing murder.
But instead of facing execution, Donaldson faces life in prison. Each murder, as WFLA News Channel 8 shows Judge Samantha Ward explaining in court to Donaldson, carries a minimum of 25 years in prison without parole. And since Donaldson killed four people, he will be in prison for a minimum of 100 years. In other words, he received a prolonged death sentence, anyway. Former Tampa Mayor Bob Buckhorn (2011 to 2019) said that the verdict "bring[s] finality to this case. Justice for the families and the assurance that his remaining years are spent in the hell of his own making is only fitting."
To hell and back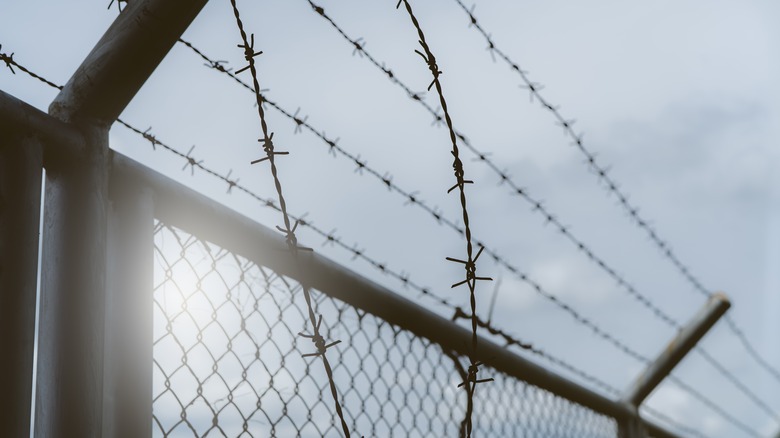 Fahroni/Shutterstock
State Attorney Suzy Lopez said of Howell Emanuel Donaldson III's case, "This remains and always will be a death penalty case," and, "What this man did to four families and a small community within the city of Tampa is cold, calculated, and unforgivable." Donaldson at some point received a diagnosis of schizophrenia and was on medication while in prison during his trial. How this factored into his decision to murder four seemingly random individuals is unknown, although it seems to not have impacted his sentence. 
Family members of the deceased spoke up in court and faced Donaldson when he received his sentence, per WFLA News Channel 8. Victim Benjamin Mitchell's sister Nakeyshia Brown said, "Hate is such a strong word, but I hate you. I hope when you go to jail, at night when you lay in your cell, that you see Benjamin's face, Monica's face, Anthony and Ronald's face." Her and Mitchell's mother, Brenda Samuels, said, "I hope your prison stay is a long journey to Hell and back." For his part, the brother of victim Ronald Felton, James Felton Jr., said that the family members of the deceased need to support each other.
Casimir Naiboa, father of victim Anthony Naiboa, was the only family member who didn't accept Donaldson's plea for life in prison. He said, "How do you expect me to be in the same room as the person who killed my son and destroyed my family?"