How Did Count Basie Get His Name?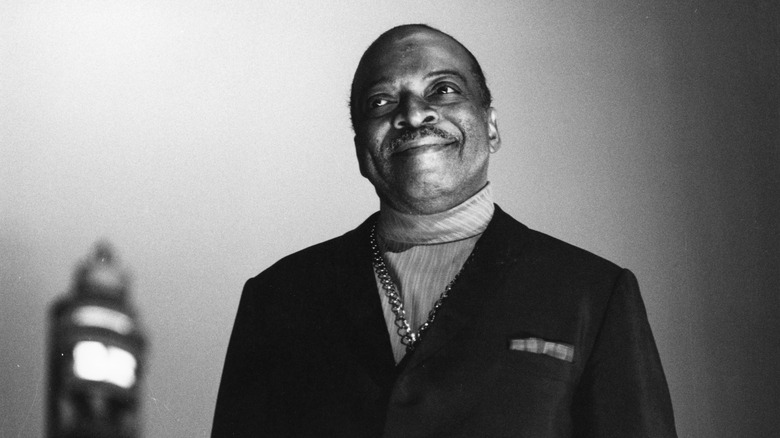 Heritage Images/Getty Images
Bill Basie and his band, the Barons of Rhythm, were performing their nightly gig at the Reno Club in Kansas City, Missouri the night in 1936 when he received his royal title. Basie and the nine-piece band he'd recently formed were a popular attraction at the club, but it was the accompanying 45-minute shortwave radio broadcast on W9XBY that reached as far as Chicago — along with his new name — that helped Basie become an international star in the following decades.
During the broadcast, the announcer called Basie up to the microphone. "He commented that Bill Basie was a rather ordinary name, and, further, that there were a couple of well-known bandleaders named Earl Hines and Duke Ellington," Basie recounted in "Hear Me Talkin' to Ya: The Story of Jazz as Told by the Men who Made it." The announcer, in a sudden burst of inspiration, unwittingly ushered Basie into the pantheon of jazz royalty.
Count Basie thought it was a joke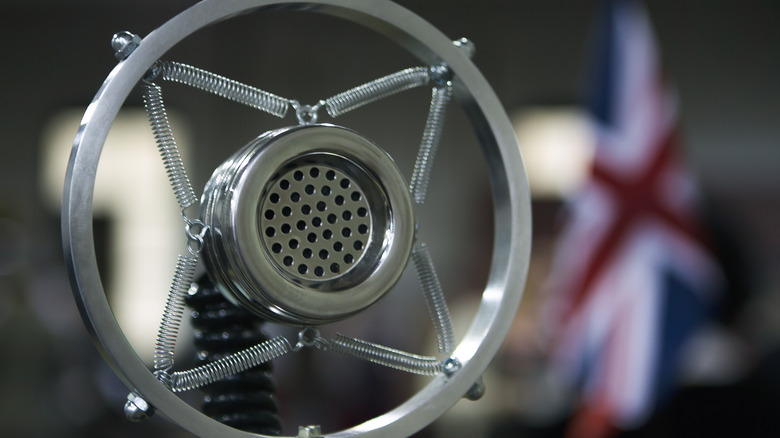 Nate Clark Images/Shutterstock
During the introduction, the announcer turned to Bill Basie. "Bill, I'll call you Count Basie from now on. Is that all right with you?" Basie thought he was kidding. He shrugged his shoulders. "Okay," he responded. He had no idea Count would soon replace his given name in the minds of jazz fans everywhere. "Well, that was the last time I was ever introduced as Bill Basie," he recalled in "Hear Me Talkin' to Ya." "From then on, it was Count Basie, and I never did lose that nickname. It's funny the way those things will stick."
Besides Count Basie receiving his new moniker, the radio broadcasts from the Reno Club also led to his band's big break. John Hammond, a record producer and journalist who discovered Billie Holiday, caught one of Basie's sets on his car radio and became an instant fan. He enthusiastically told the hugely popular big band leader Benny Goodman about Basie, who also tuned into the broadcast while he was playing in Chicago. Hammond and Goodman helped get MCA to sign Basie and his orchestra and brought them to New York City, where Count Basie became a huge hit.
An alternative origin story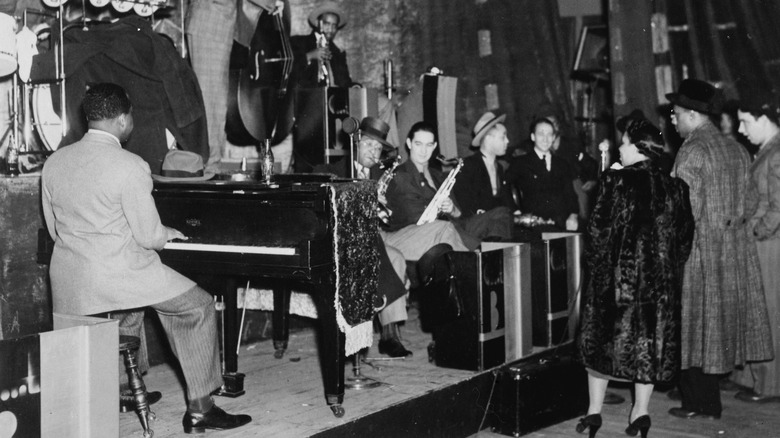 Heritage Images/Getty Images
Count Basie was born William James Basie on August 21, 1904, in Red Bank, New Jersey, to parents who were both amateur musicians. He began playing piano as a child and studied organ with Fats Waller. By his teens, he was playing with many of the early jazz greats. By the early 1930s, he was living in Kansas City, where he joined Bennie Moten's band. It was while playing piano with Moten that the alternative version of how Basie got his nickname came about.
Although Basie on many occasions said the radio announcer at the Reno Club had dubbed him Count, he gave a different explanation on at least one occasion. He said it was Moten who named him. Basie had a tendency to sneak off during arrangement sessions, and Moten would often exclaim "Where is that no 'count rascal?" per the Count Basie Center for the Arts. This explanation of how he became Count Basie is likely the true version since in 1933, three years before he played at the Reno Club, he briefly led a band called Count Basie and his Cherry Blossom Orchestra. However Basie came to receive his nickname, one thing's for sure — he never liked it. "I hated the name 'Count," Basie would later recall per the Associated Press. "I wanted to be called Buck or Hoot or even Arkansas Fats." His friends, by the way, all called him Bill.