Tupac Shakur's Meeting With A Dying Fan Forever Changed The Emcee's Life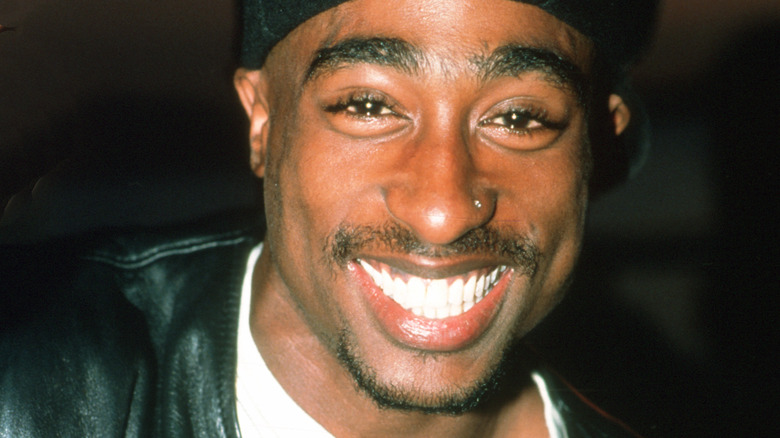 Al Pereira/Getty Images
It was October 1993 and Tupac Shakur's star was on the rise. His second solo record, "Strictly 4 My N.I.G.G.A.Z.," had sold 38,000 units in its first week when released that February, was moving up the charts, and went Gold in September, when it passed the half-million sales mark. He was also in the midst of working on the New Line Cinema film "Above the Rim." But when he got a phone call from a desperate mother whose son had a terminal disease, Shakur dropped everything for an 11-year-old fan.
Shakur was known for his big heart when it came to children. "I love kids," he told MTV News in 1995. "I love the innocence. It just does something to my chest ... I'd do damn near anything for them." Joshua Torres was one of a growing legion of fans of the hip-hop artist. The grade schooler was from Aberdeen, Maryland, a suburb of Baltimore, the city where, according to Biography, Tupac had lived and attended the Baltimore School of Fine Arts before moving to California and rising to fame.
Tupac dropped everything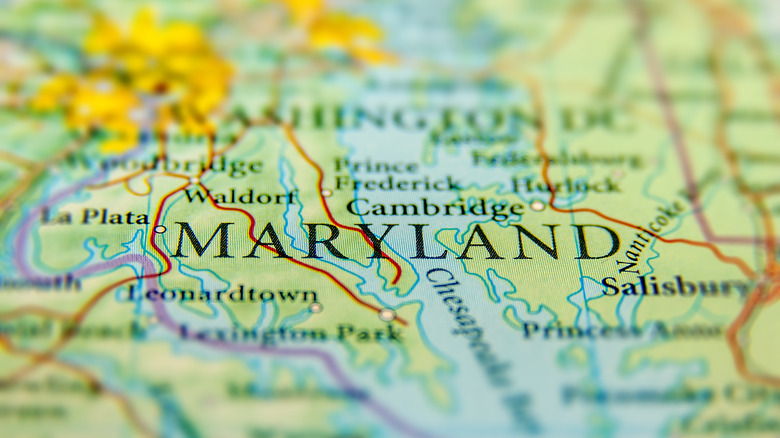 Bennian/Shutterstock
Joshua Torres' dying wish was to speak with his hero Tupac Shakur. His mother, Diane Torres, didn't think she could pull off the request for her son who had muscular dystrophy and an enlarged heart but she went ahead and made an attempt. An hour after her Hail Mary call to a local radio station, Shakur and her son were conversing on the phone. "Keep ya' head up," Shakur told the boy during their conversation — a reference to one of the rapper's hit songs — according to the biography, "Tupac Shakur."
The rapper asked Joshua what he could do for him and when the boy asked if he could see him in person, Shakur agreed. "Above the Rim" was filming in New York City and stopped production so Shakur could make Torres' wish come true. "I was really shocked that he stopped what he was doing, got in the jet and came down here to visit my son," Abdul-Hakim Torres told The Baltimore Sun in 1996. "Just like that, Bang! It happened."
Tupac honors his fan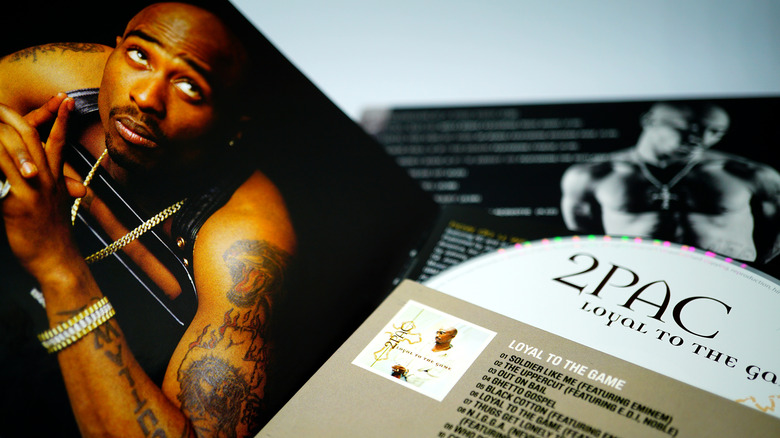 Kraft74/Shutterstock
At 8 p.m. on October 13, 1993, Tupac Shakur arrived in Aberdeen after catching a flight from New York City. He went to the U.S. Army base where the Torres family lived and in a private meeting with no publicity or fanfare, he sat next to Joshua, who lay in bed. Shakur held the boy's hand and comforted him. Joshua smiled weakly and quoted some of Shakur's rhymes. "No one can ever know the other side of Tupac," Sgt. Abdul-Hakim Torres recalled in The Baltimore Sun. "He sat with my son at his bed and cried for 45 minutes."
An hour after Shakur left, Joshua Torres died. The news that the boy had died devastated Shakur. "He was pretty emotional," Sgt. Torres recalled. The meeting so affected the rapper that he changed the name of his publishing company to "Joshua's Dream." Less than three years later Shakur died, shot to death on Sept. 13, 1996, in Las Vegas. His killers have never been brought to justice.