Musicians Who Died In The 1980s That We Still Miss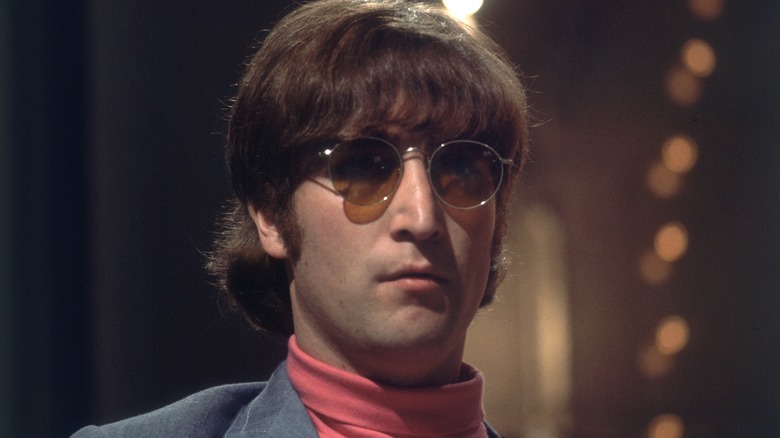 Hulton Archive/Getty Images
The '80s were a pretty magical time for popular music. New sounds, new technology, and new musical movements seemed to pop up every day; you had superstars like Prince, Madonna, and Michael Jackson comfortably sharing the charts with quirky acts like Devo and Men at Work. You had completely bizarre circumstances like a cover of Irving Berlin's "Puttin' On the Ritz" by some guy actually named Taco and a musical tribute to the Three Stooges called "The Curly Shuffle" becoming massive hits. You had '70s titans like Genesis, Yes, and the Rolling Stones reinventing themselves in new and interesting ways; you had the emergence of beloved icon "Weird Al" Yankovic. Again, a magical time.
Sadly, however, it was also a time during which some blazingly bright stars of the music world burned out, leaving us to ponder what amazing things they might have done in the decades to follow if fate had not intervened. From legends of years past to rising stars whose rise was cut short to prodigious talents who never got a chance to truly shine, these are the musicians who passed away during the '80s that we've never stopped missing.
Bon Scott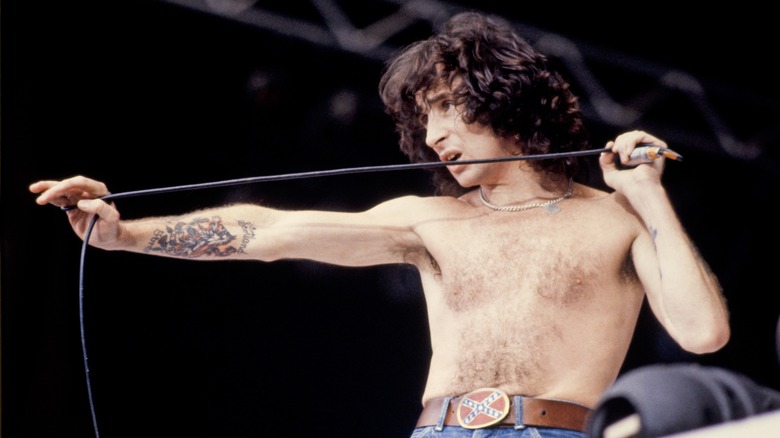 Fg/bauer-griffin/Getty Images
It took legendary hard rock outfit AC/DC a while to catch on in the United States; by the time they achieved their first smash success stateside, 1979's platinum-selling "Highway to Hell," they had already pretty much conquered their native country of Australia. Key to their rise was their incendiary live performances, which rocked crowds' faces off thanks to the guitar fireworks of brothers Malcolm and Angus Young, and the complete commitment of the band's strutting, howling frontman, Ronald Belford "Bon" Scott. Scott was absolutely born for the stage — but his friends and family say that, as AC/DC's fame ballooned, the pressure of being an international star got to him in a big way.
In a documentary on Scott for Australian Story, the singer's brother Derek recounted how as his level of notoriety grew, so did his feelings of isolation. "He wanted to be with his family," Derek remembered, "but he went for the bottle instead." Bruce Howe, a former housemate and friend of Scott's, described his attitude toward fame in heartbreaking terms, saying, "Maybe he'd come to the state where he'd achieved his dream, he found his holy grail, but found that his holy grail might have looked like an empty goblet." After a particularly virulent drinking binge, Scott was found dead on February 19, 1980. AC/DC went on to even greater success with replacement singer Brian Johnson, but Scott's singular presence will always be missed by the band's fans.
John Bonham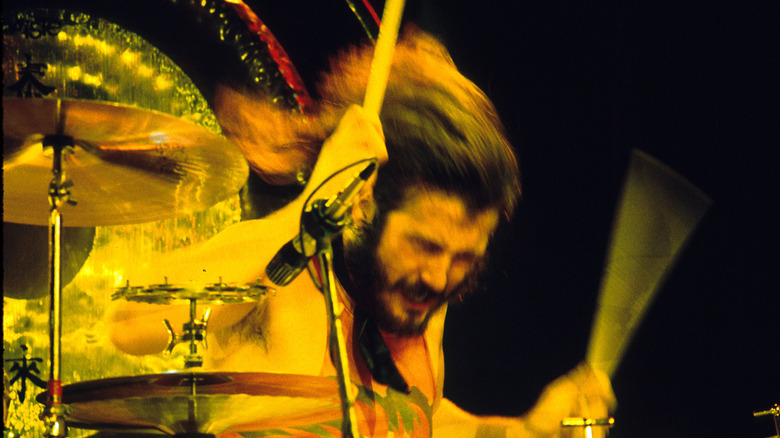 Jeffrey Mayer/Getty Images
After departing the short-lived but influential English band the Yardbirds, ace former session guitarist Jimmy Page was in need of a new project. In putting together an outfit he originally dubbed the New Yardbirds, he enlisted bassist John Paul Jones, with whom he had worked on fellow Yardbird Jeff Beck's solo project, and singer Robert Plant, whom he poached from another band with the unlikely name of Hobbstweedle. To complete the outfit, Page had his eye on a young drummer who had been putting in time with various bands on the local circuit — a hard-hitting, unconventional skins pounder by the name of John Bonham. The problem: initially, Bonham was reluctant to leave behind his day job as a bricklayer.
Bonham, of course, was convinced to join the band that would become known as Led Zeppelin, a massively influential unit that left its mark on hard rock, heavy metal, and prog rock while scoring an astounding run of hit albums during the '70s. As the '80s dawned, though, Bonham began to exhibit signs of fatigue — both of the mental and physical variety. The stress of being in one of the biggest bands in the world and spending long stretches away from his family was taking its toll, as was the sheer physicality of his playing. On September 25, 1980, after allegedly downing 40 shots of vodka during a 12-hour period, Bonham's body simply gave out; his death put an abrupt end to one of the most influential bands of all time.
John Lennon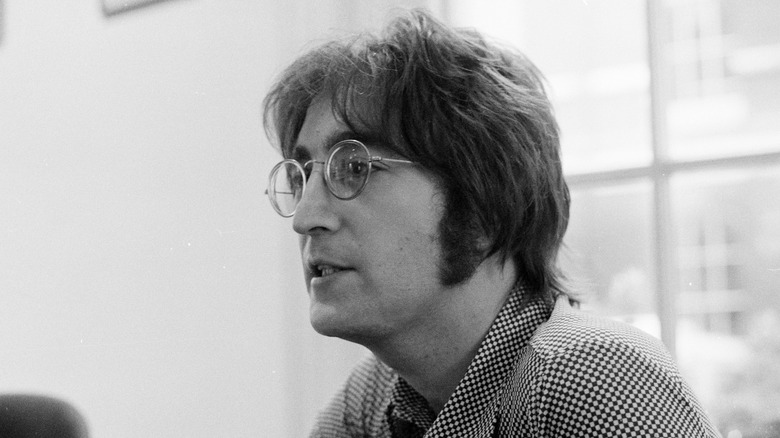 Michael Putland/Getty Images
There are few musical claims to fame more solid than "former Beatle," and after the dissolution of that singularly great band, John Lennon carved out a career befitting his personality. Like the man himself, his solo output could be tender, confrontational, introspective, and reflective of the world at large, sometimes all at once; his famously turbulent personal life was always mirrored in his recordings, and when he found it appropriate — after the 1975 birth of his second son, Sean — he did not hesitate to walk away from music altogether, regardless of the fact that he was one of the biggest rock stars in the world.
In 1980, after a five-year hiatus, Lennon and his wife Yoko Ono dropped the double album "Double Fantasy," a sterling comeback effort that contained the heartfelt, moving singles "(Just Like) Starting Over" and "Woman," both tributes to Lennon's love for Ono. The comeback would prove to be bittersweet in the extreme. Just three weeks after the album's release, on December 8, 1980, Lennon was shot to death by an assassin outside his apartment building in New York City. In his final interview, conducted by radio hosts Dave Sholin and Laurie Kaye earlier that day, Lennon looked forward to the coming decade, saying, "Wasn't the '70s a drag, you know? Here we are, well let's try to make the '80s good, you know? 'Cause it's still up to us to make what we can of it."
Bob Marley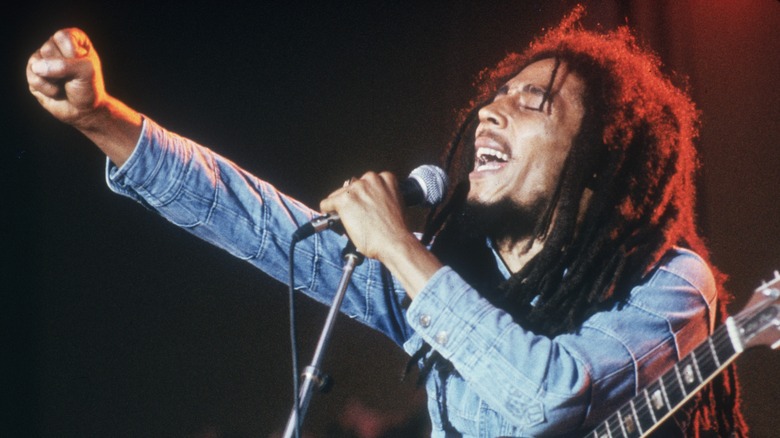 Hulton Archive/Getty Images
The name Bob Marley is practically synonymous with reggae music; he is the biggest star the genre has ever seen, firing off a string of over a dozen classic albums with his band, the Wailers (and later the I-Threes), throughout the '70s and '80s. His influence is nothing short of towering. Not only did he near single-handedly evolve reggae into a global force, but he also used his music to spread the message of his religion, Rastafari, far beyond the borders of his native Jamaica. In the mid-to-late '70s, Marley scored hits in the U.K., where he played to sold-out arena crowds, and the U.S., where he was poised to undertake his first stateside tour in 1980. 
Unfortunately, the tour was cut short after only four dates when, while jogging in Central Park, Marley collapsed. It was found that a melanoma that had been discovered under a toenail in 1977 had grown into cancer which had spread to Marley's brain and throughout his body. Marley passed away in a Miami hospital on May 11, 1981, ending the career of an international icon who was on the cusp of conquering America. 
Randy Rhoads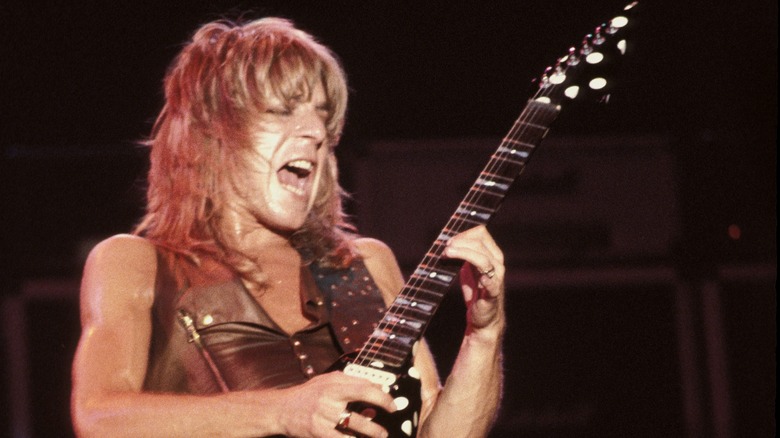 John Atashian/Getty Images
When former Black Sabbath singer Ozzy Osbourne was all but forced at gunpoint to assemble a band for a solo project by his label Jet Records in the late '70s, it's safe to say his heart wasn't really in it at first. He had his bassist, a young hotshot named Dana Strum, who had nailed his audition. In a conversation with Classic Rock, Strum remembered hauling Ozzy around Los Angeles to check out prospective guitar players — grudgingly, because Strum was convinced he already had the guy for the job in his friend, former Quiet Riot guitarist Randy Rhoads. After finally convincing a skeptical Ozzy to give the young man a shot, Rhoads hooked up to a tiny amp and blew the rock legend's mind. Recalled Ozzy: "I remember thinking, in my haze, this is not really happening, I'm asleep really ... you hadn't heard stuff like that before."
Unfortunately, Rhoads only got to lend his prodigious talent to two Osbourne solo albums, 1980's "Blizzard of Ozz" and 1981's "Diary of a Madman." During a stop near a plane depot while on tour in Florida in March 1982, tour bus driver Andrew Aycock somehow convinced Rhoads, who had a fear of flying, and the band's seamstress Rachel Youngblood to go for a ride on one of the tiny propeller planes stationed there. For unknown reasons, Aycock lost control and the plane crashed into a field, killing all aboard — including a guitarist who influenced countless shredders in his short life and would have influenced many more.
Karen Carpenter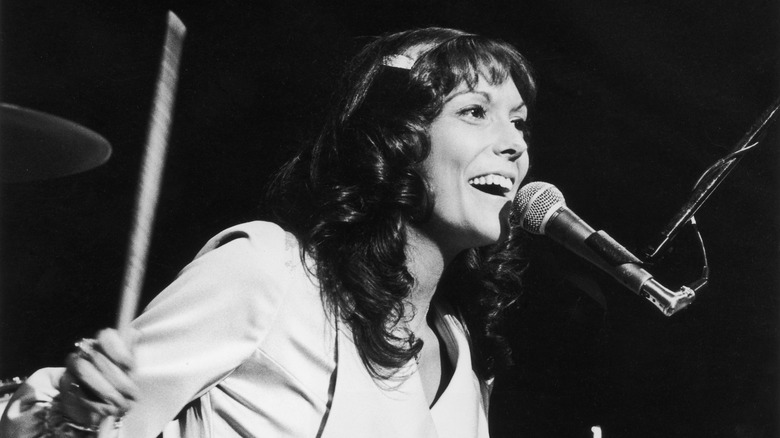 Hulton Archive/Getty Images
Karen Carpenter is well-known as the crystal-voiced lead singer of The Carpenters. With her brother Richard, she conquered pop music in the '70s, scoring no fewer than a dozen top 10 singles in that decade. She is almost as well-known for a much more tragic reason: her untimely passing on February 4, 1983, from a heart attack brought on by anorexia. Her death brought the issue of eating disorders into the public discourse in unprecedented fashion, which obviously was not what Carpenter would have preferred to be known for — but then, she didn't exactly care for being a lead singer, either. If she had had her way, she would have gone down in music history for how she played the drums — and she should have, because she was one of the best there ever was.
Her technique, influenced by the likes of Ringo Starr and Joe Morello, was peerless; no less of a drum master than Buddy Rich once referred to her as one of his favorite drummers. Only occasionally did Carpenter get to truly show off — as she did during a 1976 Carpenters TV special, a dazzling clip that has made the rounds on YouTube. Speaking with Yahoo!, legendary percussionist Sheila E. cited Carpenter as her first major influence, saying, "She played as if she learned how to play in a drum corps ... Like, how could you not know that Karen Carpenter was an incredible drummer?"
Marvin Gaye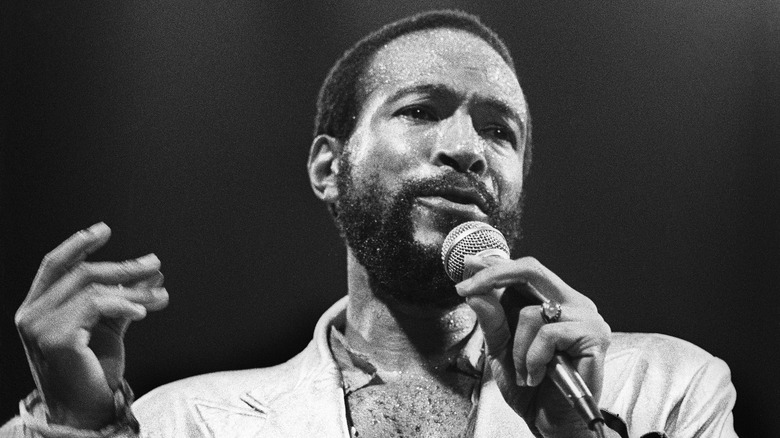 Rob Verhorst/Getty Images
R&B legend Marvin Gaye's '60s and 70's track record was nothing short of unimpeachable. After raising his profile up to the clouds with hits such as "How Sweet It Is to Be Loved By You" and instant classics "Ain't No Mountain High Enough" and "You're All I Need to Get By" with partner Tammi Terrell, he lifted it into the stratosphere with the career-defining LPs "What's Going On" from 1971 and "Let's Get It On" from 1973. By the late '70s, though, a series of complications — namely, a cocaine problem, a painful divorce, and a massive tax bill — had combined to sideline Gaye, who relocated to Europe for a time in the early '80s.
A 1981 release, "In Our Lifetime," went nowhere — but 1982 saw Gaye mounting a proper comeback with the LP "Midnight Love" and its massive hit single, "Sexual Healing," which went to No. 3 on the Billboard chart in 1983. Unfortunately, the comeback was tragically short-lived. On April 1, 1984, Gaye got into an argument with his father Marvin Gay Sr., with whom he had always had a contentious relationship — and the argument ended with Gay Sr. shooting and killing his son. Gay Sr. claimed self-defense in the shooting, and in November of that year, he was sentenced to five years probation following a voluntary manslaughter conviction. 
It's downright painful to imagine what late-career contributions Gaye might have made to the world of music had he lived. As for Gay Sr., he passed away at the age of 84 in 1998.
Cliff Burton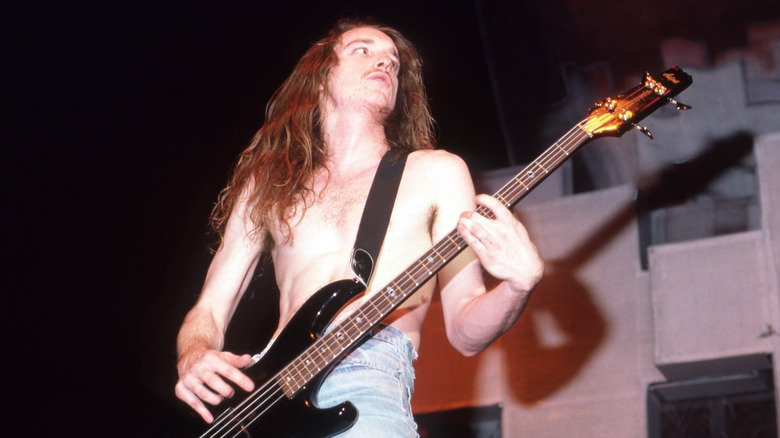 Icon And Image/Getty Images
Heavy metal titans Metallica have gained more fame, notoriety, and cold hard cash than virtually any other band to ever come from that particular genre, and while their style became a touch more ... straightforward with the release of 1991's "Metallica" (commonly referred to as the Black Album) and thereafter, their first four LPs were master classes in ultra-aggressive, full-throttle, breakneck-tempo thrash. While lead guitarist Kirk Hammett, vocalist and rhythm guitarist James Hetfield, and drummer Lars Ulrich were undeniably highly technically proficient, comparatively unheralded bassist Cliff Burton was a technical wizard in his own right, helping to push the band's sound forward by pretty much reinventing what heavy metal bass could be.
While on tour in Europe promoting their virtuosic third LP "Master of Puppets," tragedy struck the band when their tour bus hit a patch of black ice and flipped. Burton, who in a game of chance had finagled his way into Hammett's bunk on the bus, was thrown from the vehicle and pinned underneath; he died at the scene. Metallica went on to become one the biggest bands in the world with replacement bassists Jason Newsted and Robert Trujillo, the latter of which holds the post to this day — but while both have unquestionably acquitted themselves well, fans will always wonder what might have been.
Peter Tosh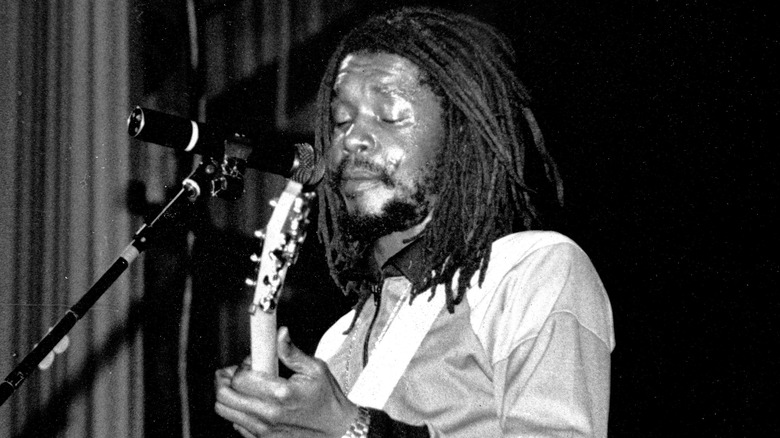 Leni Sinclair/Getty Images
In the world of reggae, Bob Marley was in a class by himself — almost. Sharing some of that rarified, ganja smoke-filled air was Peter Tosh, a former member of Marley's Wailers whose masterful guitar work, distinctive vocals, and talent for songwriting helped anchor the band in its early years. In 1971, Tosh began dabbling in solo projects on the side — and by the time the Wailers disbanded in 1975, he was ready to break out as a solo artist. In 1976, after signing with Columbia, Tosh dropped the LP "Legalize It," the title track of which cracked the Billboard 200; he posted five more charting singles in the late '70s and early '80s, joining Marley in spreading the reggae gospel and championing social causes worldwide.
Tosh's rising career, and life, came to a shocking end on September 11, 1987, when he was shot to death in his home by four gunmen in a botched robbery attempt. At the time of his death, Tosh was doing his best work. His seventh solo LP, "No Nuclear War," was released near-simultaneously with his murder, and posthumously earned him his first and only Grammy award for Best Reggae Recording.
Andy Gibb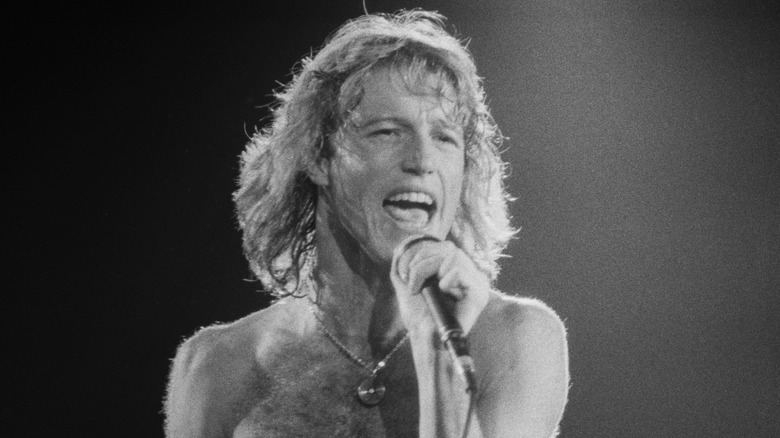 Michael Putland/Getty Images
One might think it would difficult to be the youngest sibling of three international superstars, but that was not outwardly apparent from the early career trajectory of Andy Gibb. The younger brother of Bee Gees Barry, Maurice, and Robin Gibb, Andy carved himself out an enviable career in the disco era of the late '70s. With an assist from the songwriting talents of Barry, Andy became the only artist to have his first three singles — "I Just Want to Be Your Everything," "(Love Is) Thicker Than Water," and "Shadow Dancing" — shoot to No. 1 on the pop charts, a feat which has yet to be repeated to this day. With his stunning good looks and genial personality, he also landed a gig as a television personality, co-hosting the musical variety show "Solid Gold," and appeared on Broadway in a production of "Joseph and the Amazing Technicolor Dreamcoat" — but privately, he was dealing with an addiction to cocaine.
His drug problem caused Andy's career to suffer, but after a stint in rehab in the mid-'80s, he was on the road to recovery. Andy declared bankruptcy in 1987, but the following year, he signed a new record deal and was eyeing a professional comeback — one that, unfortunately, was not to be. On March 10, 1988, Andy Gibb passed away from a viral heart condition at an Oxford hospital at only 30 years old, leaving fans to wonder how his many talents might have matured if given the chance.
Roy Orbison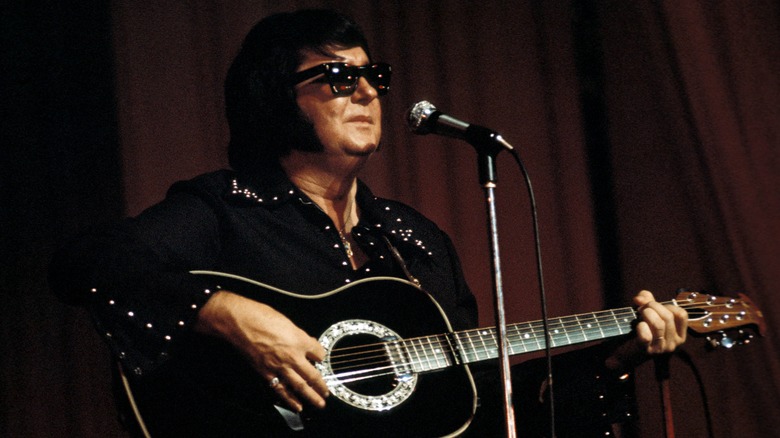 David Redfern/Getty Images
Few singers in rock have lent as distinctive a voice to their craft as did Roy Orbison, whose career began with a series of Sun Records recordings in the '50s before really taking off in the '60s with classic hits such as "Oh, Pretty Woman," "Crying," and "Running Scared." Orbison's three-octave range was otherworldly; he could go from a warm baritone to a crystalline falsetto, and this combined with his formidable songwriting talents made him not just a highly successful recording artist, but a major influence on the likes of Elvis Presley and the Beatles.
Orbison's style fell out of favor in the late '60s and '70s, but in the '80s, an interesting thing happened. After the use of his tune "In Dreams" in David Lynch's surrealist masterpiece "Blue Velvet" reignited public interest in Orbison in 1984, the rock legend joined George Harrison, Bob Dylan, Tom Petty, and Electric Light Orchestra's Jeff Lynne in the supergroup The Traveling Wilburys. Their debut release, "Traveling Wilburys Vol. 1," went triple platinum behind the hit single "Handle with Care," and in 1989, Orbison released the LP "Mystery Girl" — his first album of new material in a decade, which was received as one of his finest works. Unfortunately, it was a posthumous release. On December 6, 1988, Orbison died at the age of 52 after suffering a heart attack — leaving the promise of his late-career resurgence tragically unfulfilled.
Paul Paul C McKasty
In July 1989, 24-year-old Paul McKasty was sleeping in the basement of his New York home when he was shot and killed by an intruder who, to this day, remains unknown. McKasty was far from a household name — but if he had lived, it would likely have been a matter of months before all that would have changed. A producer and recording engineer, McKasty — known in the industry as "Paul C" — had just finished engineering the smash hit singles "Just a Friend" by Biz Markie and "Ladies First" by Queen Latifah. As a producer, his style was groundbreaking. McKasty was an early adopter of the Emu SP-1200 sampler, which allowed beatsmiths to explore sonic ground that was previously uncharted in hip-hop, using chopped samples to compose unique and organic-sounding tracks.
McKasty was the first among his peers to master the hardware, and under his direction, legends such as Large Professor and Pete Rock mastered it as well, creating the aural template for rap's golden age. At the time of his murder, Paul had produced tracks for such luminaries as Ultramagnetic MCs and Eric B. and Rakim, and his death cut short a rise that was poised to be absolutely meteoric. Speaking with the New York Daily News at the time, Elektra Records executive Dante Ross said, "Success was just around the corner for him. He had a unique sound that was totally his own. The most tragic thing about this was that his dream was right around the corner."