Andy Rourke's Relationship With Morrissey And Johnny Marr Explained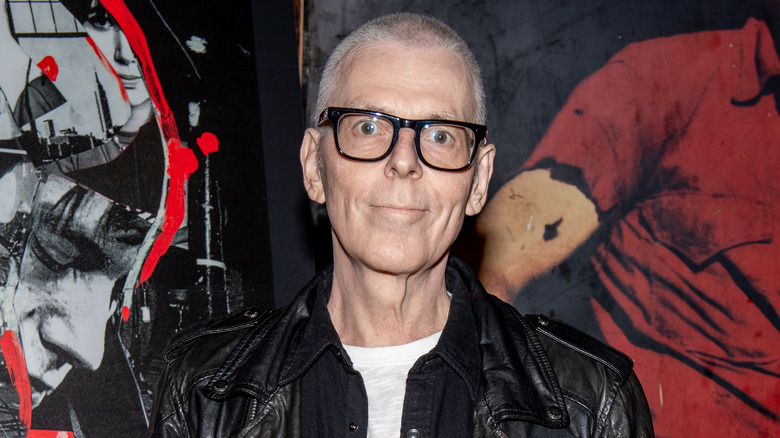 Roy Rochlin/Getty Images
The music-loving public remembers not only the legacy of the Smiths but the personal difficulties of its members. Guitarist Johnny Marr and singer Morrissey shared an embittered relationship that goes back decades and persists to this day. Morrissey, meanwhile, has turned from a hero for the downtrodden to a figure flirting with England's politically far-right. Andy Rourke got kicked out of the band in 1986 on a heroin possession charge and eventually filed for bankruptcy in 1999. Only drummer Mike Joyce seems to have eased into his post-Smiths life without any controversy. 
Difficulties amongst the Smiths came to a head in the 1990s after they had officially broken up in 1987. Beyond any interpersonal conflicts or substance abuse issues, the heart of the band's troubles was royalties. At the band's height, Morrissey and Marr each got 40% of the share from live performances, while Rourke and Joyce only got 10% each. As reported by Far Out Magazine, Rourke and Joyce's lawyer during the subsequent lawsuit said that the two were treated like session musicians — freelancers hired per recording — and were "readily replaceable as the parts in a lawnmower." Things were tough for a time, but before his death in 2023 Rourke made it clear that he'd prefer letting bygones be bygones, especially when it came to Morrissey.
Arguments over royalty disputes
Looking at the Smiths' enduring popularity and influence, especially on '90s Britpop, it's hard to remember that the band only existed for five years and put out a mere handful of albums. The Smiths' brief fire flagged in light of creative ennui and the aforementioned conflicts over royalties, and the group never fully recovered after bassist Andy Rourke got arrested on heroin possession charges in 1986. 
A big part of the Smiths' success came from the contributions of each of its members. Yes, vocalist Morrissey was a weird, mysterious, attention-grabbing stage presence, but each member was integral. Rourke wasn't one of those bassists who fades into the background while playing an obligatory accompaniment. His lines were critical to the arrangement of the Smiths' songs, which were often sparse enough — shimmering guitars, snappy drums, speckled vocals — to allow Rourke's work to come to the forefront. He was groovy, adept, knew his instrument, and was the perfect fit for the Manchester quartet. 
This is why it's so odd that Rourke and drummer Mike Joyce got such a disproportionate cut of the Smiths' money. Far Out Magazine explains that Rourke reached a settlement with his former bandmates to the tune of £83,000 and 10% of subsequent royalties. Drummer Mike Joyce, however, pressed the issue and continued the suit. He wound up getting £1 million and 25% of subsequent royalties. And yet, Rourke held no ill will toward any other of his former bandmates.
[Featured image by Sire Records via Wikimedia Commons | Cropped and scaled | CC BY-SA 3.0]
Fondly remembering, and fondly remembered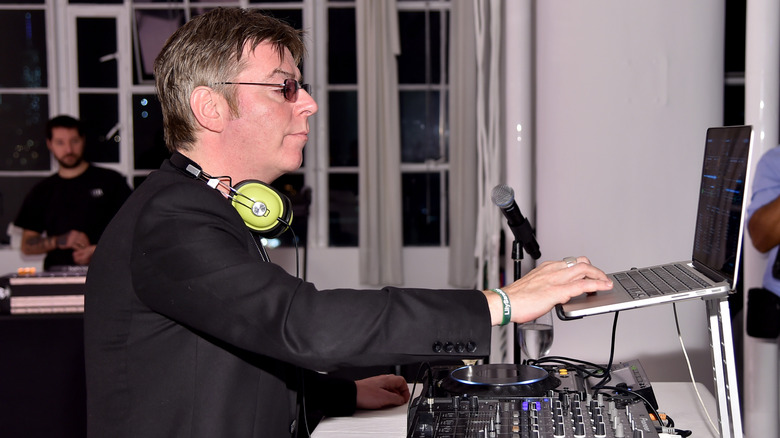 Mike Coppola/Getty Images
As mentioned, the Smiths' vocalist Morrissey has come under fire for coming out in support of far-right politics, particularly the U.K.'s For Britain party. Afterward, when the mic turned to Andy Rourke — who'd gotten financially shafted by Morrissey and guitarist Johnny Marr — he didn't use the opportunity to speak badly of his former bandmate. As Far Out Magazine says, he simply called Morrissey "a unique individual and a real talent" and said that without people like Morrissey, "it would be a boring world." After Rourke died, Morrissey said on Morrissey Central, "I just hope ... wherever Andy has gone ... that he's okay. He will never die as long as his music is heard ... I suppose, at the end of it all, we hope to feel that we were valued. Andy need not worry about that."
As far as Marr is concerned, his tweet following the announcement of Rourke's death says everything. He wrote on Twitter, "Andy will be remembered as a kind and beautiful soul by those who knew him and as a supremely gifted musician by music fans." Fellow musician Billy Bragg similarly took to Twitter to call Rourke a "lovely guy" as well as an "amazing bassist," and musician Tim Burgess echoed the latter sentiment on Twitter, as well. These comments, plus all the responses of fans, make it clear that Marr wasn't the only one who considered Rourke a "beautiful soul." 
If you or anyone you know needs help with addiction issues, help is available. Visit the Substance Abuse and Mental Health Services Administration website or contact SAMHSA's National Helpline at 1-800-662-HELP (4357).