Hidden People Behind Music's Most Popular Songs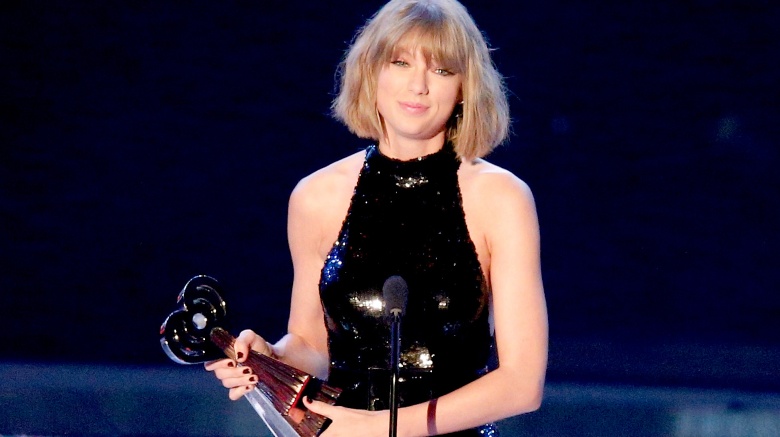 Getty Images
Throughout music history, some of the industry's biggest songs have actually been inspired by real-life people. Some of these stories were innocent; others were quite tragic. From vain celebrities to messy breakups, these stories will give new meaning to your favorite tunes... 
You're So Vain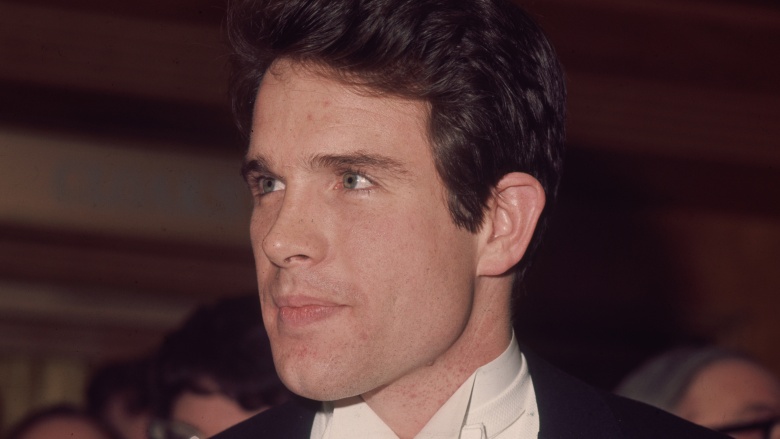 Getty Images
Ever since it was released in 1972, millions of people have wondered who Carly Simon was singing about in chart-topping song, "You're So Vain." Over the decades, many famous Hollywood men were linked to the song, ranging from Warren Beatty, to Mick Jagger, to Kris Kristofferson. Finally, in November 2015, Simon put the rumors to rest when she told People magazine that, yep, the song was about Warren Beatty after all. "I have confirmed that the second verse is Warren," she said. Asked whether Beatty knew about this, Simon jokingly paraphrased the song's most famous lyric: "Warren thinks the whole thing is about him!"
The lyrics to the song's second verse are pretty damning, and paint a sour picture of Beatty, long rumored by many people in Hollywood to have been, you know, vain. "Well you said that we made such a pretty pair," Simon wrote. "And that you would never leave / But you gave away the things you loved and one of them was me." Ouch. Now, we'll never be able to watch Bonnie & Clyde the same way again.
Sweet Caroline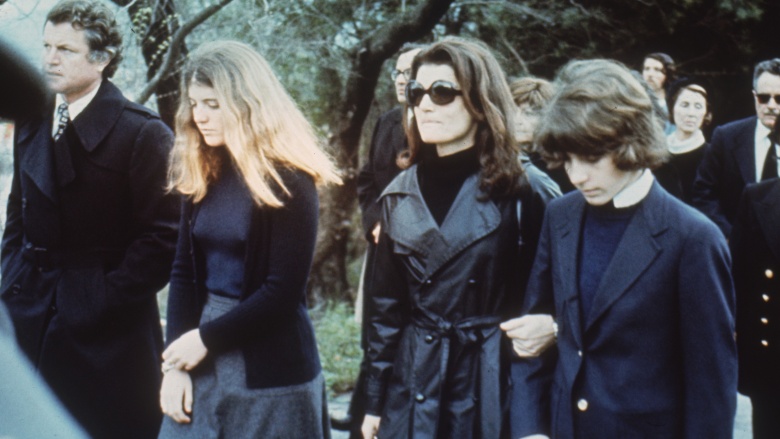 Getty Images
The exact inspiration behind Neil Diamond's "Sweet Caroline" is a little vague. According to the Boston Globe, Diamond revealed in 2007 that he wrote the song about John F. Kennedy and Jackie Kennedy's young daughter, Caroline Kennedy, after seeing a photo of her in a magazine. "It was a picture of a little girl dressed to the nines in her riding gear, next to her pony," Diamond said, adding he was a "young, broke songwriter" at the time. "It was such an innocent, wonderful picture, I immediately felt there was a song in there." Maybe a little creepy, but the public was like, "Okay, fine."
Strangely enough, Diamond later told the Today show in 2014 that the story about Kennedy was only half-true. "I was writing a song in Memphis, Tennessee, for a session. I needed a three-syllable name," he said. "The song was about my wife at the time—her name was Marsha—and I couldn't get a 'Marsha' rhyme." Considering Caroline Kennedy was just 12 when "Sweet Caroline" came out, we hope the latter story is the actual truth.
My Sharona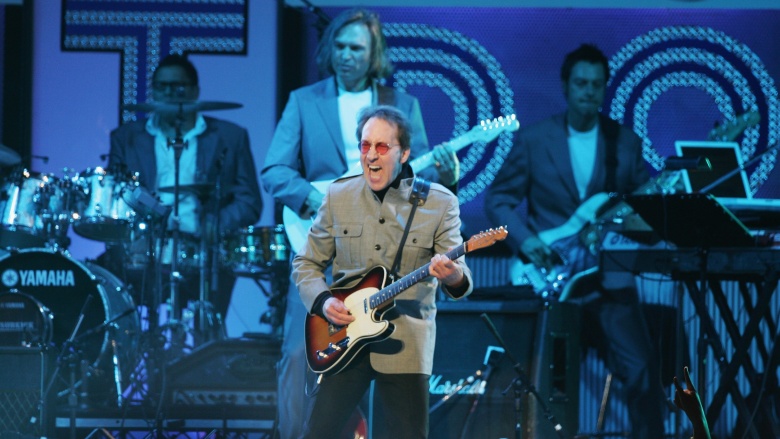 Getty Images
Many great artists famously had muses. For Doug Fieger, the lead singer of The Knack, it was teenager Sharona Alperin, who, you guessed it, served as the inspiration for his band's biggest single, "My Sharona." Speaking to NPR in 2010, Alperin revealed she first met Fieger when she was about 16 or 17 years old. "He was nine years older than me. And within a month or two later, he told me that, 'I'm in love with you, you're my soulmate, you're my other half, we're going to be together one day,'" she said.
Alperin, who had a boyfriend at the time, told NPR she first heard the song before she and Fieger actually hooked up. "Cut to: I'm driving back to the clothing store, and I'm thinking, 'Did I just hear a song with my name in it?'"
Alperin ultimately became famous for the song, due in part because she appeared on the single's cover art, which she said inspired fashion movements among The Knack's fans. Still, Alperin said not everyone knew Sharona was actually a name. "I think in Japan, they might have thought it was the male organ—that's what I heard," she admitted.
I Knew You Were Trouble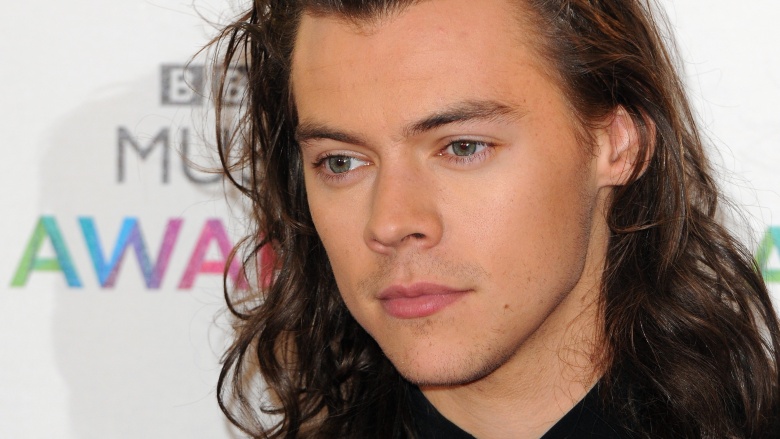 Getty Images
Taylor Swift has allegedly written numerous songs about people who have wronged her in her past, including, but not limited to, Kanye West, John Mayer, and Katy Perry. But the song that continues to generate the most speculation is her chart-topping smash, "I Knew You Were Trouble," which many believe is about her ex-boyfriend, One Direction singer Harry Styles. Swift kind-of, sort-of confirmed the rumors in a 2013 interview with UK's Sunday Times Magazine, who asked if it was hard for her to sing the song at the Brit Awards that year. Her response: "Well, it's not hard to access that emotion when the person the song is directed at is standing by the side of the stage watching." Yikes.
Incidentally, Swift and Styles' messy breakup was also rumored to have inspired another song—One Direction's "Perfect"—especially given the similarities between the song's music video and the video for Swift's "Style." Is the rumor actually true? For the now, the band is keeping pretty tight-lipped. "I think people interpret songs in different ways," Styles told People in 2015. "I'm never going to tell someone what a song's about because I feel like it's up to them." Our guess? Yeah, it's totally about Swift.
Jolene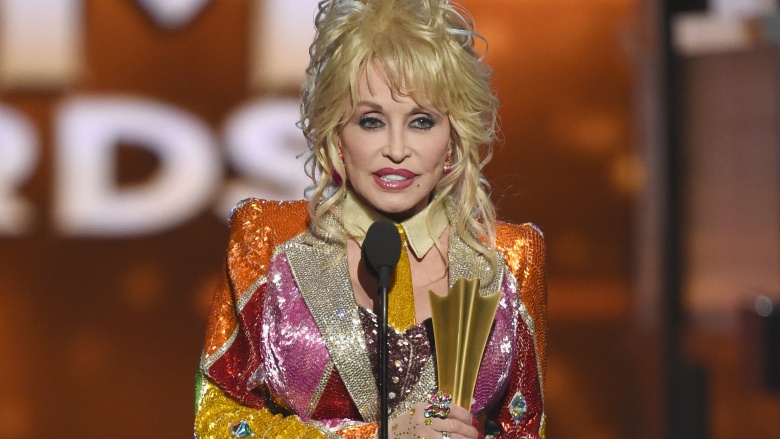 Getty Images
Dolly Parton's "Jolene," about one woman begging another not to take her man "just because you can," is one of the most painful songs ever written. Part of the reason it's so heartbreaking: it's actually based on a true story. Speaking to The Daily Mail in 2014, Parton said the real Jolene was a bank teller with whom her husband flirted back in the day. "He just loved going to the bank because she paid him so much attention," Parton said. "It was kinda like a running joke between us—when I was saying: "Hell, you're spending a lot of time at the bank. I don't believe we've got that kind of money.'"
Despite this revealing bit of info, Parton went to specific lengths to keep the real Joelne's identity a mystery. Case in point: the teller's name wasn't actually Jolene. Parton says the name Jolene actually came from an eight-year-old fan who once asked for her autograph.
You Oughta Know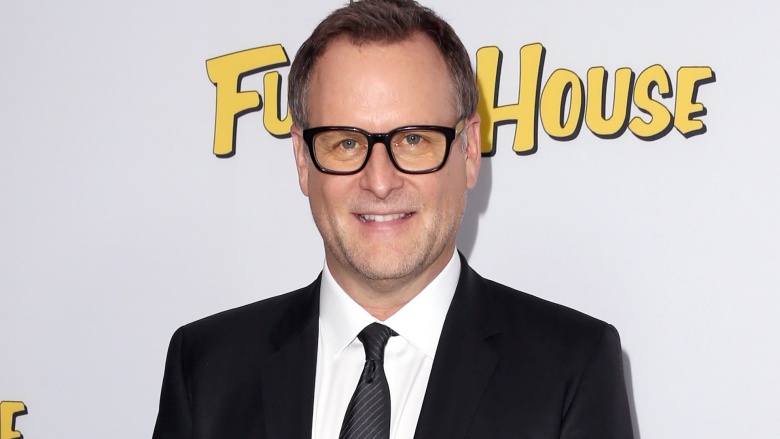 Getty Images
For decades, it's been long accepted that Alanis Morissette's hit song "You Oughta Know" was about her ex-boyfriend, Full House star Dave Coulier. Along the way, even Coulier seemed to imply the rumors were true in various interviews. In recent years, however, Coulier's tune has changed. In fact, the current Fuller House star pretty much denied the song was about him in a 2014 interview with BuzzFeed.
"First of all, the guy in that song is a real a-hole, so I don't want to be that guy," Coulier said. "Secondly, I asked Alanis, 'I'm getting calls by the media and they want to know who this guy is.' And she said, 'Well, you know it could be a bunch of people. But you can say whatever you want.'" Coulier added he previously admitted the song was about him because the press' constant speculation had finally worn him down. "It became a snowball effect of, 'OH! So you are the guy!'" he said. "It's just become this silly urban legend that I just have to laugh at."