The Rules For Posthumous Stars On The Hollywood Walk Of Fame Explained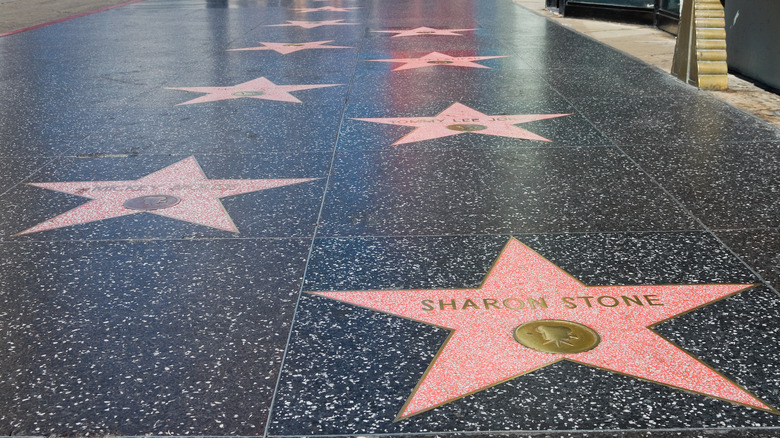 Photoquest7/Getty Images
For those in the entertainment industry, there are few honors more prestigious than a star on the Hollywood Walk of Fame. Stars of stage and screen, recording artists, broadcasters, and even athletes are eligible, according to the landmark's website. One unique category on the Hollywood Walk of Fame is stars awarded posthumously.
After her death in 2016, "Star Wars" actress Carrie Fisher received her star in 2023, part of the 2022 class. That same year, the late rapper and actor Tupac Shakur — who was shot and killed in 1996 — was set to have his Hollywood Walk of Fame star unveiled on June 7 of 2023, People writes. Though somewhat rare — only one posthumous star per category is awarded each year, according to the official rules — any celebrity is eligible for a posthumous Hollywood Walk of Fame star nomination, so long as enough time has elapsed since their death, as the Walk of Fame website explains.
A star must be dead for at least two years to be eligible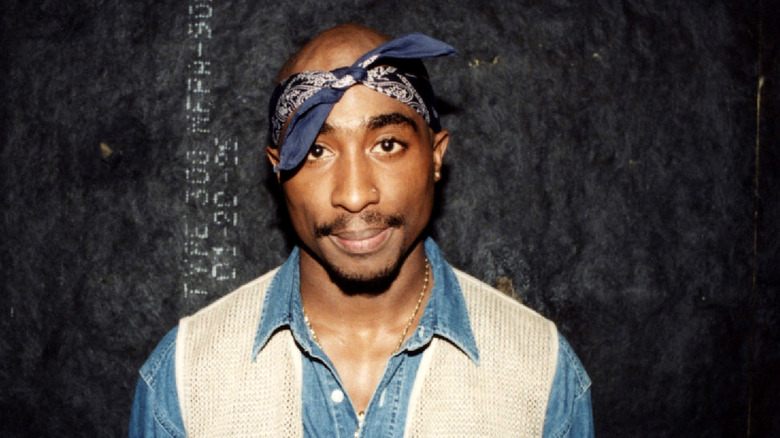 Raymond Boyd/Getty Images
According to the official rules, the Hollywood Walk of Fame committee accepts nominations each year and then meets in June to determine each year's class. Anyone can nominate a star they feel worthy of the honor, but there's only one slot available for a celebrity who died in each category, and whoever that person was must have died at least two years earlier, according to the selection process. Once selected, a ceremony must take place within two years or the process starts all over.
On the selection of Tupac Shakur for a star on the Walk of Fame, Hollywood Walk of Fame producer Ana Martinez said in a statement, "Tupac Shakur was a rapper, actor, activist, poet, and revolutionary. This iconic artist has continued to be part of the zeitgeist for decades after his passing and will continue to be an important cultural figure for many years to come." Rapper Big Boi from Outkast was set to host the event, and Shakur's sister Sekyiwa "Set" Shakur was tapped to accept the honor on the family's behalf.
Shakur was first selected in 2014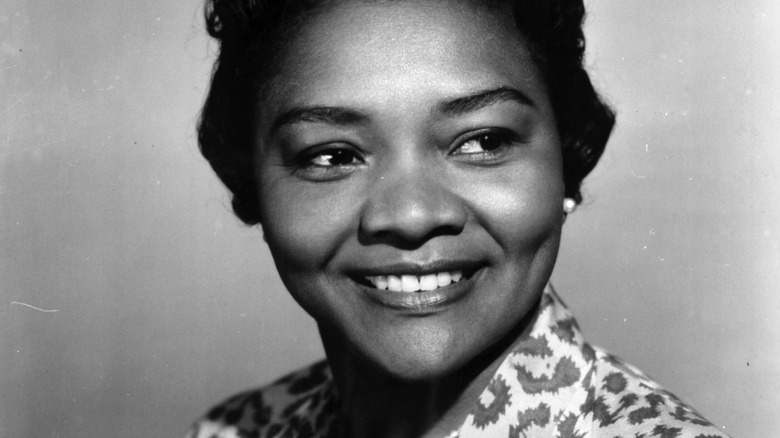 Film Favorites/Getty Images
As mentioned, there's only one posthumous slot available in each Hollywood Walk of Fame category, and on the official list of 2023 Hollywood Walk of Fame inductees, Tupac Shakur's name is nowhere to be found. According to the Los Angeles Times, Shakur was selected in 2014, eighteen years after he died, but that ceremony was never "set in stone." In an exception to the rule, it was finally set to take place nine years later. Similarly, actor Ray Liotta, who died in 2022, was selected for a star some months before he died, an honor which then became posthumous after his sudden death. Liotta's star was unveiled in early 2023.
In a break from tradition, there were three official posthumous selections in the Hollywood Walk of Fame class of 2023: actor Paul Walker, actress Juanita Moore, and singer Jenni Rivera. Moore (pictured), who was Black, was first nominated in 1998 while she was still alive and has received nominations each year since 2019. Her 2023 posthumous inclusion came in response to public pressure, including a documentary film, "A Star Without a Star: The Untold Juanita Moore Story." Reportedly, only 5% of the talent currently honored on the walk are Black, according to Variety.