Who Are Ringo Starr's Children?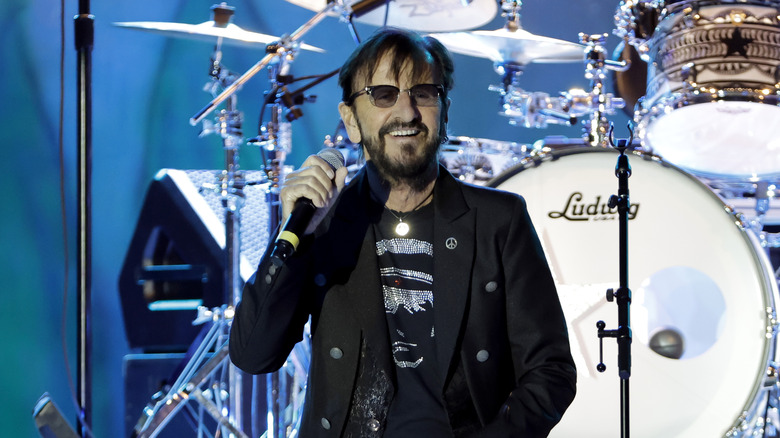 Kevin Winter/Getty Images
The most famous Beatles progeny are arguably those of John Lennon and Paul McCartney, who have gone on to make major waves in the worlds of music and fashion. But all of the members of the Fab Four became fathers during their heyday, with The Beatles having 11 children in total. Some have sought fame, while others have tried to keep a low profile despite being the children of the most celebrated musicians of all time.
Beatles drummer Ringo Starr also has his fair share of children who are in the public eye to varying degrees: two sons and a daughter named Zak, Jason, and Lee, children from his first marriage to ex-Liverpool hairdresser Maureen. That marriage ended in 1975, reportedly as a result of Ringo's extramarital affairs and alcoholism, though he has stayed in contact with the three children he and his wife had together. But Ringo also has two non-biological children in his life: Francesca and Gianni Gregorini, stepchildren from his second marriage to Barbara Bach.
Zak Starkey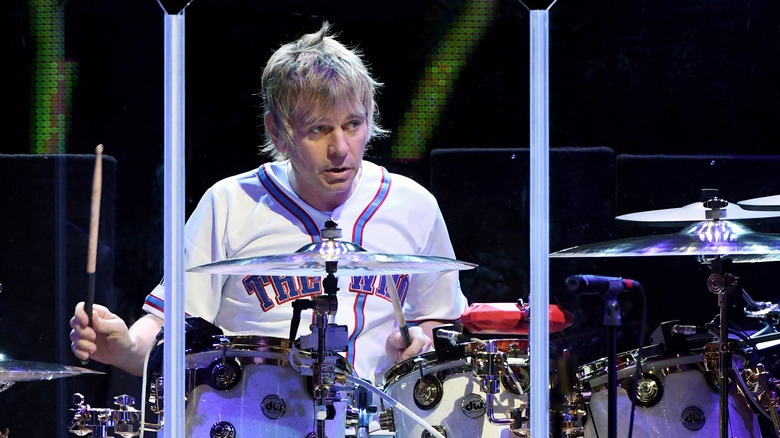 Ethan Miller/Getty Images
The most famous of Ringo Starr's children is his oldest son, Zak, who was born in Queen Charlotte's and Chelsea Hospital, London, on September 13, 1965, at the height of The Beatles' fame. At the time, the Fab Four were still a live act touring major venues for the enjoyment of thousands of delirious fans. Nevertheless, it is reported in "Ringo Starr: Straight Man or Joker?" that the world's most famous drummer made an effort to spend as much time as possible with his infant son — despite never really engaging in the act of changing diapers, which he only did once before The Beatles ceased touring. The name Zak was reportedly decided upon because Ringo had a phobia of names that could be shortened (his own name "Richard" is sometimes shorted to "Dick," which explains why).
While Ringo has been considered one of rock music's nice guys, his son Zak spent a good deal of time during his youth with one of the industry's most notable bad boys: the Who drummer Keith Moon. Ringo himself only ever gave Zak one drumming lesson and preferred the boy to be taught piano.
Nevertheless, Zak grew up to become a famous drummer in his own right, beginning in a garage band called The Next, which later became Monopacific. Ringo's eldest was insistent at the time that he required no help from his superstar father to make a success of himself in the world of music. He hit the big time later in life as drummer for both The Who and Oasis.
Jason Starkey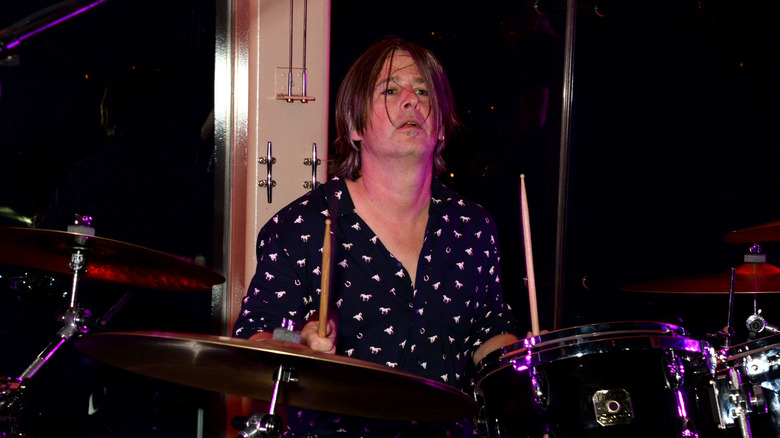 David M. Benett/Getty Images
Ringo Starr's second son arrived on August 19, 1967, at the same hospital where Zak had been born. Like Ringo and Zak, Jason has forged a career in music, becoming the third drummer in the skin-hitting dynasty.
Jason and Zak have even collaborated musically, forming a group — Musty Jack Sponge and the Exploding Nudists — and performing live together. He has had several other jobs within the music industry, but like Zak he claims to have found having a famous father more of a chore than a benefit.
Jason has had a few run-ins with the law, including a fine for theft as well as some charges related to drug crime. However, he has settled down in the new millennium, having started a family in 1999 before marrying Flora Evans in 2010. Despite having one of the world's most famous musicians for a father, he tends to keep a low profile, with few interviews or public appearances available online.
Lee Starkey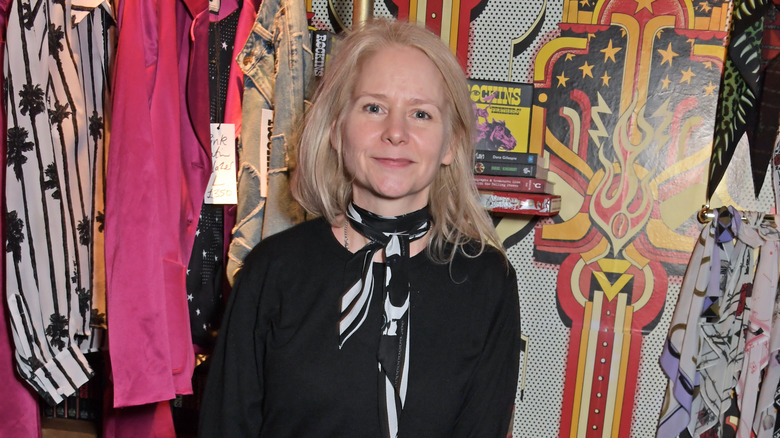 David M. Benett/Getty Images
Another of Ringo Starr's lowkey children is his only daughter, Lee Starkey, who was born on November 11, 1970, the year The Beatles officially disbanded. Her biggest brush with outright fame occurred in the early 1990s when she starred in a commercial for Oldsmobile alongside her father and also provided the voiceover for the ad.
But Lee has also had numerous projects of her own. Also in the early '90s, Lee was featured on an MSNBC segment focusing on the resurgence of interest in '60s style. Lee was central to the revival, having opened a boutique — Planet Alice — which began in London's fashionable Portobello Road before relocating to Los Angeles. Lee was also an in-store designer, alongside her friend Christian Paris, co-founder of the psychedelic club from which the boutique took its name.
But it hasn't all been plain sailing for Lee. Ringo's only daughter had a major health scare — a brain tumor — for which she had surgery in 1995.
Ringo Starr's stepchildren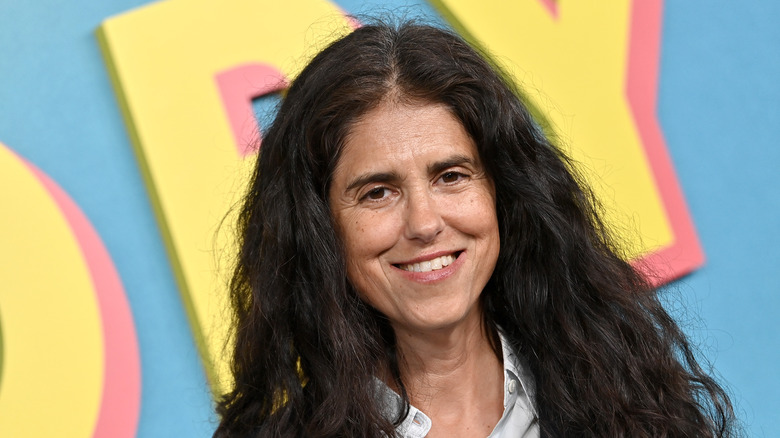 Axelle/bauer-griffin/Getty Images
As well as his three biological children, Ringo Starr is the stepfather of Francesca and Gianni Gregorini through his second wife, Barbara Bach, an actress whom Ringo met on the set of the movie "Caveman" in 1980 and whom he married in 1981. They have been together ever since, and they say they are still very much in love. 
Francesca and Gianni are the biological children of Bach's first husband, Augusto Gregorini, a wealthy Italian industrialist from whom Bach was securing a divorce when she began her relationship with Ringo.
Francesca  (pictured) went on to make a name for herself as an accomplished film director who made "Emanuel and the Truth About Fishes," "The Dropout," and also directed episodes of "Killing Eve." Gianni decided to follow in his father Augusto's footsteps and is today known as a successful businessman, though he has also had some creative pursuits, including releasing music and producing films.