The Tragic 2003 Murder Of The Iron Sheik's Daughter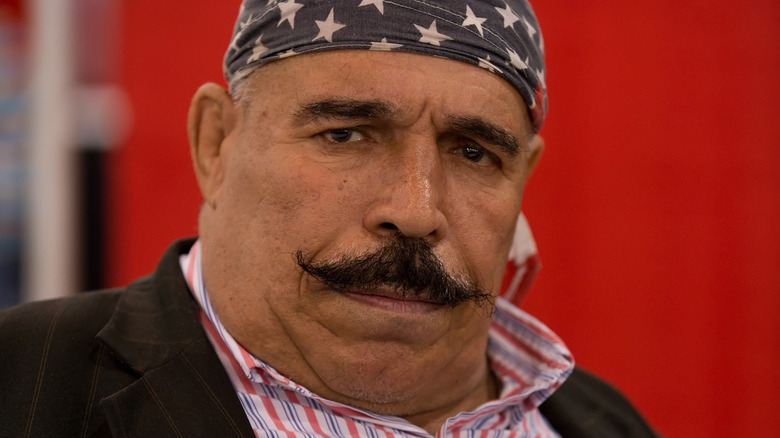 Gilbert Carrasquillo/Getty Images
These days, pro-wrestler Hossein Khosrow Ali Vaziri, or The Iron Sheik, is better known for a Twitter feed followed by hundreds of thousands, but at one time, he was a mainstay for the WWE and WWF, among other international independent wrestling promoters. The hall-of-fame pro-wrestling villain, or "heel," had a flamboyant and outspoken persona both online and in his matches. But shortly after he retired in 2000, there was pain: In 2003, the WWF World Heavyweight Champion's daughter, Marissa Jean Vaziri, was murdered at the age of 27. 
According to Pro Wrestling Stories, on the night that Marissa Jean Vaziri, The Iron Sheik's daughter, died, she and her live-in boyfriend Charles Warren Reynolds were intoxicated with pills and alcohol. She reportedly had plans to ask Reynolds to leave the apartment the couple shared. It's not known what really happened between the couple, but a physical confrontation between the two escalated, and Vaziri died by strangulation, according to her autopsy. Reynolds expressed regret at what happened, and that he wished he could trade places with Vaziri, offering his own life instead.
The Iron Sheik hid a razor blade in his mouth in court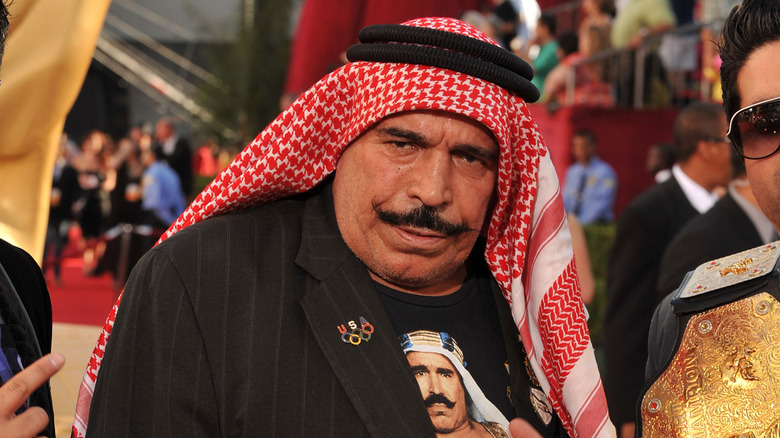 Steve Granitz/Getty Images
At the loss of his eldest daughter, The Iron Sheik said, "It broke my heart ... Marissa was beautiful. She was very, very pretty. She was my eldest daughter. Now, she's gone," per Pro Wrestling Stories. The anguished father was so distraught, he planned to kill Reynolds. While still on trial, the Sheik entered the courtroom with a razor blade in his mouth, intending to murder Reynolds on the spot. The Sheik's own family stopped him. One of The Sheik's remaining daughters said, "You can't kill him 'cause they'll put you in prison! I lost my sister and don't want to lose my father" (via Pro Wrestling Stories). 
Reynolds was sentenced to life in prison for the crime. In 2016, he died while behind bars. His cause of death was not disclosed.
The Iron Sheik died 20 years after his daughter's tragic murder, on June 7, 2023. He is survived by his wife, Caryl, two daughters, Tanya and Nikki; and a son-in-law, Eddie, according to ESPN. His death announcement on Twitter also says he had five grandchildren who he adored. One was named after Marissa.