The Tragic 1976 Hate Crime Murder Of Richard Heakin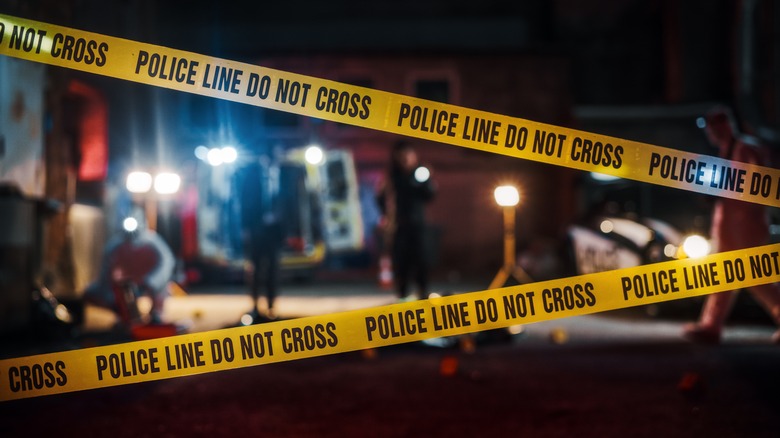 Gorodenkoff/Shutterstock
In 1977, Tucson, Arizona was among the first U.S. cities to add sexual orientation to their anti-discrimination ordinance, the Tucson Sentinel reports. That positive development was precipitated by tragedy, though — the 1976 killing of Richard Heakin, a gay college student from Nebraska, in Tucson visiting a friend. In response to Heakin's death, Tucson held its first Pride celebration the next year, according to Tucson.com. Four teenagers, who reportedly targeted Heakin because of his sexual orientation, were arrested and faced first degree murder charges.
During their trial, however, the judge controversially reduced the charges against them to involuntary manslaughter, and once convicted, the teens received probation. Along with the 1969 Stonewall Riots in New York City, Heakin's killing and the light response from law enforcement — as well as the subsequent community pushback — are now seen as pivotal points in the modern gay rights movement, People writes. Referring to what amounted to "not even a slap on the wrist" for the four teenagers, a member of the Tucson Gay Coalition at that time said (via Box Turtle Bulletin), "[W]e had hoped that gays could expect justice from this society's institutions."
Heakin was attacked leaving the Stonewall Tavern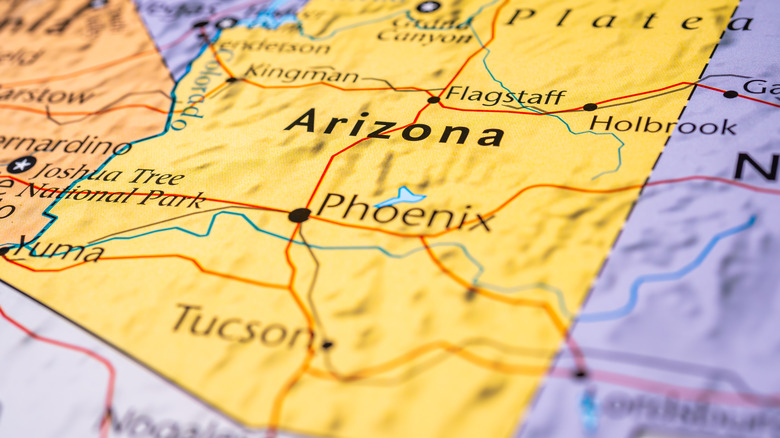 Alexander Lukatskiy/Shutterstock
Richard Heakin — who was only 21 — and his friend in Tucson were celebrating at the Stonewall Tavern, a noted gay nightlife establishment in the city. Heakin intended to return home to Nebraska the next day. While at the tavern, a group of four teens were harassing patrons of the bar from the parking lot in the early morning hours. After one physical confrontation, the police were called to the scene — around the same time Heakin and his friend tried to leave.
In the Stonewall parking lot — no connection to the Stonewall Inn in New York, where the Stonewall riots happened some years earlier — Heakin was attacked by one teen and knocked unconscious with a single blow to the neck. He died a short time later from what a medical examiner ruled was massive hemorrhaging. The four teenagers involved in the attack were arrested that same evening. According to a local pastor, there were a number of murders in Tucson around that same time that the police largely ignored. The Stonewall Tavern also reported patterns of harassment of Tucson's gay citizens, even from local law enforcement.
Tucson's gay community responded
In the aftermath of Richard Heakin's killing and the subsequent probation of the four teens responsible for his death, Tucson's gay community formed Tucson Pride, the first organization of its type in Arizona, per Pima County Democratic Party. There was also Gay Pride & Heakin Memorial in Himmel Park the next year — now an annual event called Pride in the Desert, part of Tucson Pride, held in Heakin's honor to this day, according to Tucson Weekly. 
With Heakin's tragic death, an important movement for social equality was born, longtime resident and gay rights advocate Maurice Grossman told Tucson.com. "We just didn't sit back and let things happen to us. We stood up and let our voices be heard," he said. As late as 2006, the Heakin family was unaware that Tucson had taken such steps to remember their relative, or that his death had such an impact on the gay rights movement. 
According to Tucson event organizers, they were incorrectly told Heakin's family wanted nothing to do with their Heakin remembrance and were unable to contact Heakin's relatives. Once informed of the Tucson tribute, Heakin's sister, Lori Ryan, said her brother was loved and accepted by his family (via Tucson Citizen). "I'm glad this is falling on gay pride weekend because I want to thank the entire gay community for all everyone did — all their donations, hard work and prayers," she said.
[Featured image by David Prasad via Wikimedia Commons | Cropped and scaled | CC BY-SA 2.0]