What An El Nino Year Means For Weather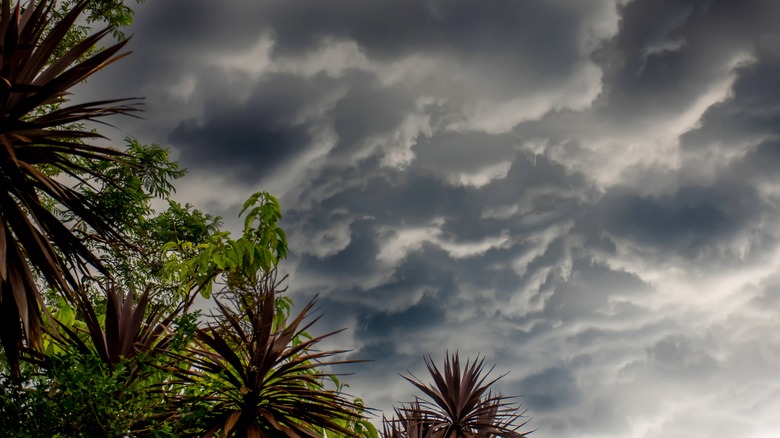 Daria Nipot/Shutterstock
In early June, 2023, the National Oceanic and Atmospheric Administration (NOAA) warned El Niño conditions were expected worldwide. This would affect weather patterns and climate for the remainder of the year, especially in the northern hemisphere, the NOAA said in a statement. Light in the summer months, there was an 84% chance of a more than moderate strength El Niño occurring from November to January, and a 56% chance the anticipated El Niño could be severe, the agency said.
El Niños are naturally occurring weather patterns that happen every two to seven years, per the NOAA. In an El Niño year, trade winds weaken as the jet stream gets pushed south by warmer waters moving east along the west coast of North and South America, CNBC reports. This can have wide-ranging consequences for weather and climate conditions, depending on the region. According to Climate Prediction Center scientist Michelle L'Heureux (via the NOAA), these include "heavy rainfall and droughts in certain locations."
Above average temperatures are expected in the northern U.S.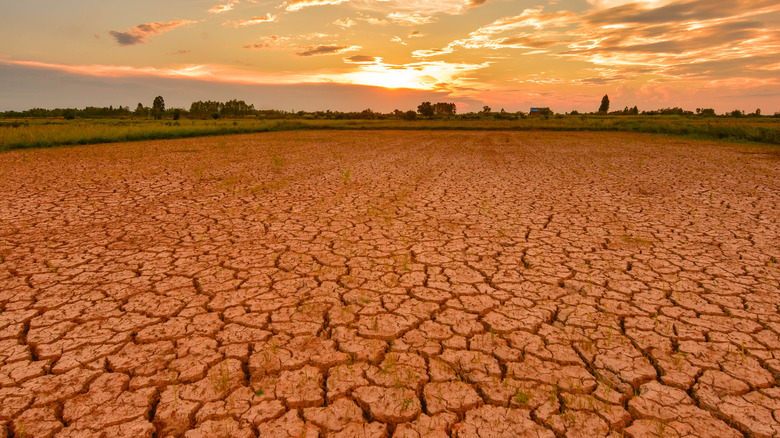 neenawat khenyothaa/Shutterstock
In the U.S. alone, the predicted El Niño in fall and winter 2023 might warm the northern parts of the U.S., while Southern California through the Gulf Coast could be drenched in rain. Meanwhile, areas like the Pacific Northwest and Ohio Valley might stay dryer than average. In an already warming global climate, certain aspects of El Niño might worsen, while others might be alleviated. Speaking with CNBC, NASA Goddard Institute for Space Studies Director Gavin A. Schmidt said it's unclear how a changing climate might interact with El Niño weather patterns.
On the topic of warming temperatures and the expected 2023 El Niño, climate scientist Michelle L'Heureux added (via NOAA), "El Niño could lead to new records for temperatures, particularly in areas that already experience above-average temperatures during El Niño." As far as hurricane season, El Niño conditions tend to improve the Atlantic storm outlook, while hurricane prospects could worsen in the Eastern Pacific Basin, stretching from around the coast of Southern California and western Mexico to the international dateline.
El Niño could lead to trillions in economic losses worldwide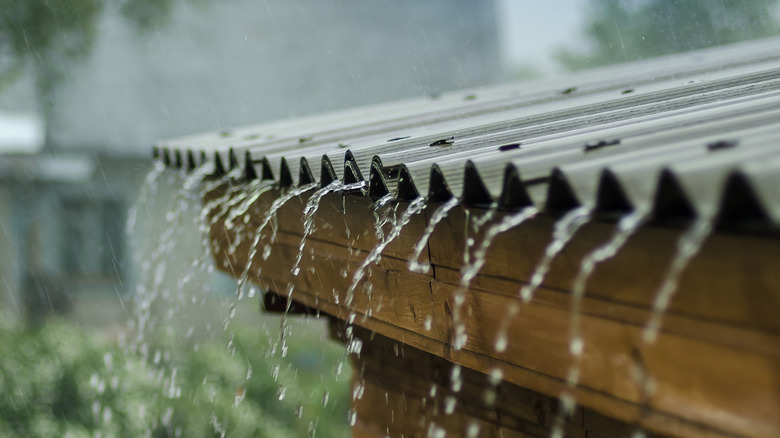 Anna Nikonorova/Shutterstock
Beyond the U.S., some of the strongest El Niño years in the past have resulted in trillions of dollars in economic losses worldwide, Vox reports. Speaking with CNBC, Gavin A. Schmidt from the NASA Goddard Institute for Space Studies said the expected 2023 El Niño could worsen drought conditions in places like Indonesia and Australia, with flooding in South America. Drought conditions might also worsen in Africa, but exactly how high global temperatures might go remained uncertain.
According to NOAA research scientist Dillon Amaya, however (via Vox), "I think we're definitely expecting to break global temperature records this year." And according to World Meteorological Secretary-General Petteri Taalas (via Vox), El Niño combined with human-induced climate change could "push global temperatures into uncharted territory. This will have far-reaching repercussions for health, food security, water management, and the environment. We need to be prepared."