Who Is Jack Smith, The Man Behind The Trump Investigation?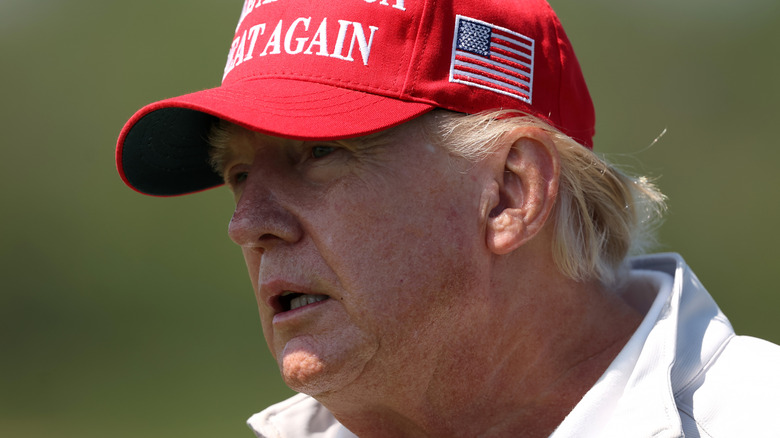 Rob Carr/Getty Images
On June 8, 2023, former U.S. President Donald Trump took to social media to announce a federal grand jury had indicted him in the federal investigation into the classified documents the FBI found at his Florida Mar-a-Lago resort after he left the White House. "The corrupt Biden Administration has informed my attorneys that I have been Indicted, seemingly over the Boxes Hoax. ... I have been summoned to appear at the Federal Courthouse in Miami on Tuesday, at 3 PM. ... I AM AN INNOCENT MAN!" he wrote on Truth Social. Trump is facing seven charges, including obstruction of justice, conspiracy, and one under the Espionage Act, among others, per CNN.
Trump and his Republican allies in Congress have labeled the federal probe a political attack. But who is Special Prosecutor Jack Smith, the man leading the classified documents investigation? Smith has more than 30 years of experience as a prosecutor with a wide-ranging background, handling cases from violent gangs to international war criminals, per CNN and The New York Times. Politically, he's registered as an independent and has conducted probes into both Democrats and Republicans when he headed the Justice Department's public integrity section from 2010 to 2015, according to The Guardian.
A Harvard grad and athlete
Jack Smith was born on June 5, 1969, in Clay, a suburb of Syracuse in Central New York. He received an undergraduate degree from the State University of New York at Oneonta before going on to Harvard Law School. His law career began with the Manhattan District Attorney's Office before he moved on to the federal level, also in New York City. Smith remained with the U.S. Justice Department on and off from 1999 to 2018 when he became a chief prosecutor at the International Criminal Court in The Hague, Netherlands. 
He's also an avid athlete who has participated in more than 100 triathlons around the world, from Canada to Brazil, including at least nine grueling Ironman competitions. The competition consists of a 2.4-mile swim, a 112-mile bike ride, and a 26.2-mile run, according to KCRA. 
Jack Smith is known for his independence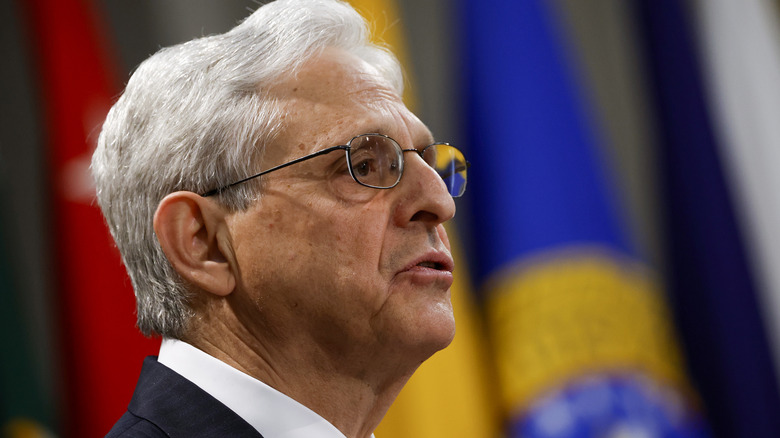 Anna Moneymaker/Getty Images
Among Jack Smith's cases involving politicians when ​​he was the head of the public integrity section was an investigation into former House Majority Leader Tom DeLay, a Republican, which Smith closed without charges in 2010; a failed attempt to convict Democrat John Edwards for corruption in 2012; and the convictions of Robert McDonnell, then-Republican governor of Virginia (later overturned by the Supreme Court) and Republican Representative Rick Renzi of Arizona (Trump later pardoned Renzi).
In November 2022, while Smith was a chief prosecutor in The Hague overseeing cases involving former officials from Kosovo charged with war crimes, U.S. Attorney General Merrick Garland appointed him as a special counsel in the Trump probe. "Mr. Smith is the right choice to complete these matters in an even-handed and urgent manner," Garland said in a statement at the time of the appointment (via the U.S. Department of Justice). Besides the classified documents investigation, Smith is also in charge of the probe into Trump's actions in attempting to stay in power after he lost the 2020 election. According to The New York Times, Justice Department officials have said Smith is conducting "a fair investigation in secrecy" and is known for being an independent and aggressive prosecutor.