The Typewriter Cormac McCarthy Used For More Than 40 Years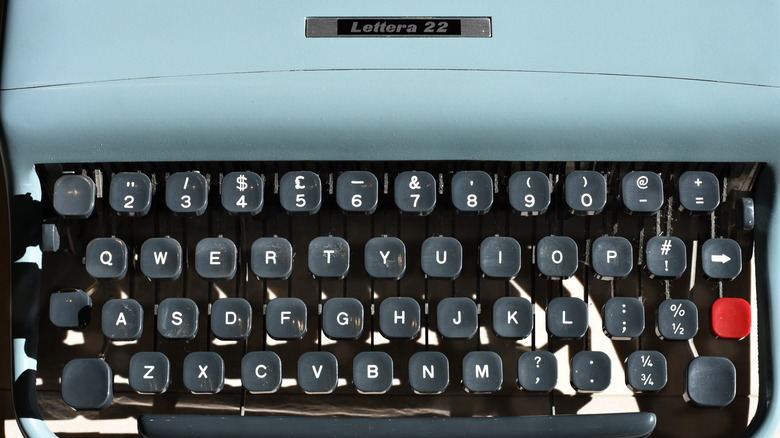 Robert Alexander/Getty Images
When the death of the great American novelist Cormac McCarthy was announced on June 13, 2023, news outlets quite rightly looked back over his oeuvre as one of the most towering literary achievements of recent decades.
And somewhat surprisingly in today's age of laptops, slick writing apps, and voice recognition, throughout his life McCarthy used only the most basic writing machine other than a pen or pencil: a small manual typewriter, an Olivetti Lettera 32, encased in a powder blue metal casing. McCarthy is said to have purchased the typewriter in a pawn shop at the start of his career in 1963, paying $50 for it. McCarthy seems to have written almost exclusively on his Olivetti until 2009, when it was reported that the machine was finally succumbing to wear and tear and that it was due to be auctioned off.
According to The New York Times, McCarthy entrusted the auction of the typewriter to Glenn Horowitz, a rare book dealer, who claims to have been deeply affected by its humble nature. "When I grasped that some of the most complex, almost otherworldly fiction of the postwar era was composed on such a simple, functional, frail-looking machine, it conferred a sort of talismanic quality to Cormac's typewriter. It's as if Mount Rushmore was carved with a Swiss Army knife."
The classics written on McCarthy's old Olivetti
Andrew H. Walker/Getty Images
The period from 1963 to 2009 takes in some of the most significant writing of Cormac McCarthy's career, all of which is believed to have been composed on his pawn shop Olivetti typewriter. McCarthy estimated that he wrote in the region of 5 million words on his Olivetti typewriter before finally retiring it after 50 years, per The New York Times.
The work includes his 1979 critical breakthrough, "Suttree," which received rave reviews and which set the tone for his dark novels of the American South. In 1985 came "Blood Meridian," a shimmering onslaught of Biblical language describing an unescapably savage Old West; his fifth novel, it is today considered McCarthy's masterpiece. But McCarthy showed no signs of slowing in the decades that followed. In the 1990s came the Border trilogy, beginning with 1992's "All The Pretty Horses," which won the National Book Award and the National Book Critics Circle Award. In 2005 came "No Country for Old Men," made into a critically-acclaimed film by The Coen Brothers, while the final most notable work written on the typewriter was 2007's "The Road," a Pulitzer Prize-winning post-apocalyptic novel that gained even wider attention after its own adaptation to the big screen in 2009.
A piece of history up for auction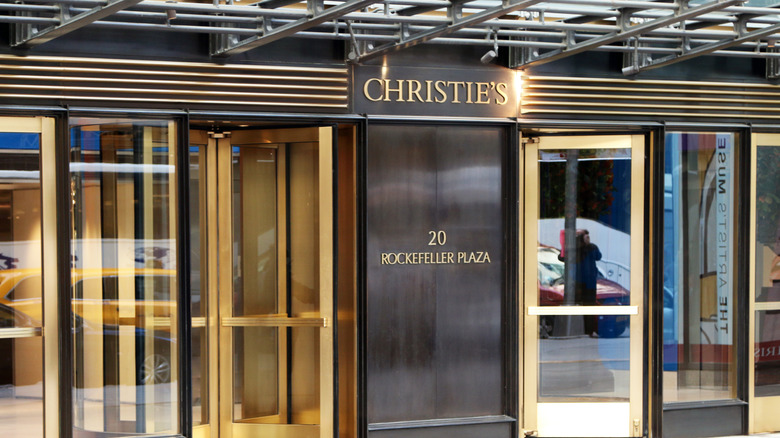 Tennesseephotographer/Getty Images
When it was announced in 2009 that Cormac McCarthy was preparing to send his Olivetti Lettera 32 to the auction house Christie's, outlets noted that the writer was doing so to raise funds for the nonprofit Santa Fe Institute for scientific research, of which McCarthy was a member and where he was looking to upgrade the building. It was reported that the estimate on the typewriter was in the region of $15,000 to $20,0000.
In actuality, McCarthy's humble typewriter went for far more than that, surprising everybody by fetching an eyewatering $254,500 including auctioneer's fees, a handsome return for an item its owner had run into the ground over nearly half a century of writing.
But with a writing career lasting so long, the chance of McCarthy changing the habits that had served him so well thus far was always going to be a long shot. He replaced the priceless Olivetti Lettera 32 with a good-condition version of the exact same model, purchased by his friend John Miller for the sum of just $11.