Why Some Experts Say Boris Johnson's Career Is Finished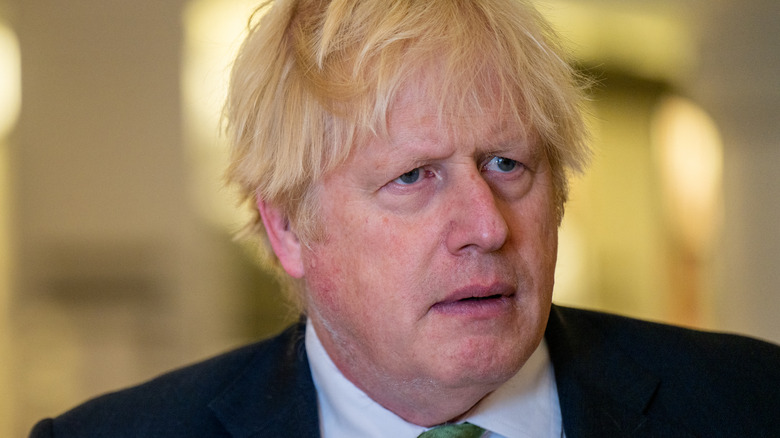 Brandon Bell/Getty Images
On June 9, 2023, Alexander Boris De Pfeffel Johnson, aka Boris Johnson, published a letter announcing that he was retiring as a member of the British Parliament, meaning that he was effectively putting a stop to his political career. It was his second resignation in as many years. Just 11 months previously, the then Prime Minister of the U.K. was forced to announce that he was stepping down from the top job in British politics after a cavalcade of scandals prompted scores of his own MPs to resign from his government. ​
But while his 2022 resignation struck a tone of defiance, it also had the whiff of disbelief about it, as if Johnson believed the game of musical chairs that is British party politics might somehow end up in his favor, with him back in his favorite seat. This time, however, Johnson sounded more desperate, defeated, and enraged that the game was truly up, claiming that he had been removed by a "kangaroo court" as revenge for delivering Brexit by a small cabal of well-positioned enemies.
The conservative British magazine The Spectator, of which Johnson was once the managing editor and which has remained loyal to him throughout his career, responded with a feature that claimed: "Boris Johnson has finally run out of luck." Despite Johnson's resignation letter arguing that he had been forced from the British Parliament by a small group of political opponents, the facts of his removal demonstrate that he was the architect of his own downfall and that despite his claim he is only defeated "for now," his political career may be toast.
The Privileges Committee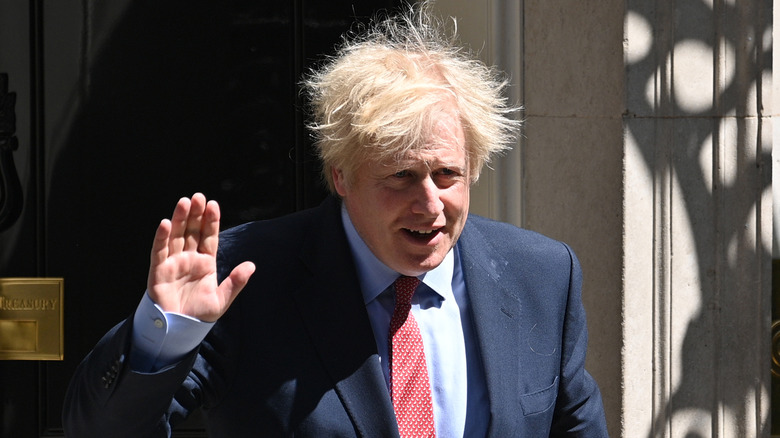 Leon Neal/Getty Images
The immediate cause of Boris Johnson's resignation as a Member of Parliament is the findings of a Privileges Committee, which had been assembled to investigate whether Johnson had intentionally misled the House; i.e., whether he had lied to his fellow MPs during debates in the House of Commons.
Though the British Parliament has seen its fair share of lying from the dispatch box over the centuries, it usually takes the form of obfuscation or misspeaking. Outright lying tends to lead to challenges from the opposing party to "correct the record," which, with the heat of the moment passed, MPs tend to do to avoid an investigation or a suspension. The Privileges Committee investigation into Johnson concerns comments he made in Parliament concerning the so-called Partygate scandal, in which members of Johnson's government, his aides, and Johnson himself, were found to have held parties at 10 Downing Street, the home of the sitting British Prime Minister during Covid-19 lockdowns. At the time, the British public was legally required to limit their contacts and were unable to see their friends or loved ones, visit them in hospital, or attend funerals.
It has been reported that the Committee had found Johnson guilty of misleading Parliament and lying to the Committee itself, for which it recommended a 90-day suspension from the House. Such a punishment would have led to a debate among MPs which would likely have led to Johnson having to face a by-election in his constituency, in which he was likely to have been voted out. By resigning, he avoids such a stark democratic defeat and allows himself to play the victim.
The resignation honors list and a Tory party split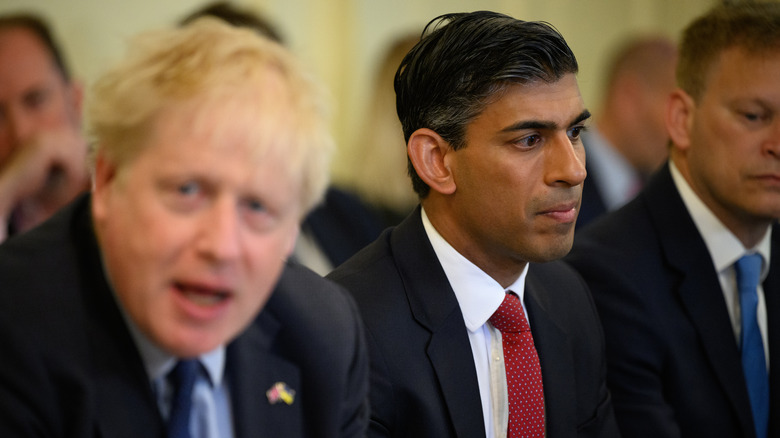 Leon Neal/Getty Images
Another plot point in the recent downfall of Boris Johnson is his resignation honors list, a traditional occurrence for an outgoing Prime Minister which has become, in Johnson's hands, a point of major controversy. Sky News explains a resignation honors list allows a former Prime Minister the one-time chance to draft a list of figures from their political life who they believe are worthy of receiving a peerage — that is, to become a Lord or Lady who then has a lifetime membership to the House of Lords, the higher chamber of British Parliament — or an honorific title, such as a Knighthood. It is common, of course, for ex-PMs to recommend several of their political allies. Johnson, however, has been deemed by some corners to have gone a few steps too far in whom he wished to reward, with Johnson's own father, Stanley, among the honors list names, as well as that of his hairdresser.
The U.K.'s current Prime Minister, Rishi Sunak (pictured), who formerly served as Johnson's Chancellor of the Exchequer, has faced a rift with his former boss after claiming that Johnson attempted to lobby him to do something he "didn't think was right" in forcing through his honors list without due oversight (via The Guardian). The row has become symbolic of Johnson's withering support within the party which he led to a huge 80-seat majority just two years previously.
Johnson's allies have also resigned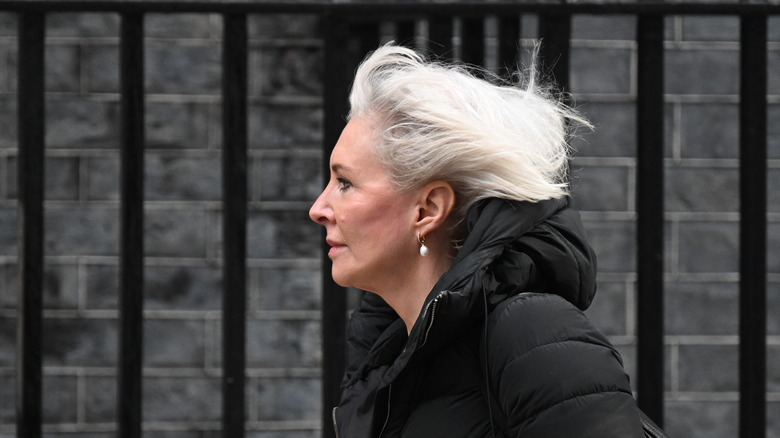 Leon Neal/Getty Images
Two of those who stayed on Boris Johnson's side to the point of his resignation as a Member of Parliament were prominent names on his controversial resignation honors list: Nadine Dorries, a resolute ally who served as Secretary of State for Digital, Culture, Media, and Sport under Johnson, and Nigel Adams, Former Minister of State, both announced their resignations as MPs within 24 hours of Johnson. 
Their names were later removed from the list, meaning they were passed over for the peerages that Johnson had recommended for his longtime allies. Those in Johnson's camp had suggested that Prime Minister Rishi Sunak himself had intervened to deny them honors. Dorries has echoed Johnson's conspiratorial tone, claiming in an article in the tabloid The Daily Mail that "sinister forces" blocked her peerage and that she was "heartbroken" by the development. 
And where Adams resigned with immediate effect, the former Culture Secretary announced her resignation but not enacted it fully; it has been reported that Dorries' intention is to drag out the affair to cause Sunak maximum political damage as revenge for her peerage going up in smoke. Sunak has responded by saying that the decision to remove her name from the honors list didn't lie with him, but with the House of Lords Appointment Commission. The threat to Johnson from such developments is that he will be seen to have misled even his closest loyalists, who, for years of unwavering support and sycophancy, will be left with nothing to show for it.
The COVID-19 inquiry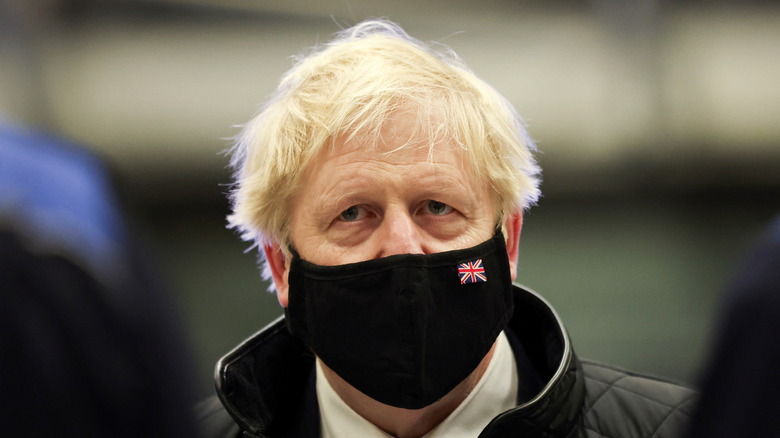 Wpa Pool/Getty Images
But the findings of the Privileges Committee weren't the only front that Boris Johnson had found himself battling on. The former Prime Minister is also at the center of an inquiry into the government's handling of the COVID-19 pandemic.
Johnson's government has been widely criticized for its slow and ineffective response to the spread of COVID-19, having been reticent to implement measures such as a mask-wearing, social distancing, and lockdowns which critics say led to thousands of avoidable deaths and harsher, extended periods of lockdown later on. Though Johnson and members of his cabinet have repeatedly claimed that the rollout of the British vaccine program was a success, there had been outrage concerning the allocation of public money to private businesses run by associates of ministers, leading to accusations of cronyism and corruption.
Johnson's biographer, Sir Anthony Seldon, told Sky News that Johnson has "a lot to be worried about" with regard to the COVID-19 inquiry, adding that he thinks the former PM's reputation has hit an all-time nadir. "Most members of the public know that Boris Johnson was a liar, know that he was not fit for purpose, he didn't have the integrity or the skills or the judgment to run this great country, least of all at a time of such crisis."
Johnson's narrowing options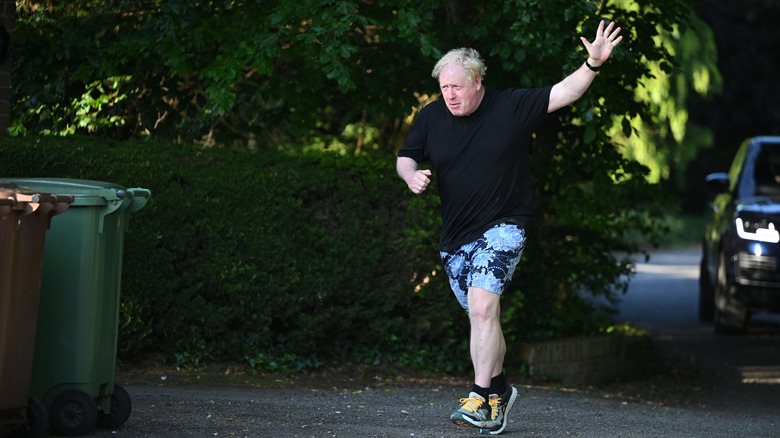 Leon Neal/Getty Images
Though Boris Johnson is certainly at risk of being found negligent by the COVID-19 inquiry, he has nevertheless leveraged it to provide further attacks on his former Chancellor Rishi Sunak's government by handing over a certain amount of unredacted WhatsApp messages that the government was seeking via a legal challenge to block being seen. The undermining of Sunak is telling of the ongoing split between Johnson's diminishing clique of supporters and the wider Conservative party and frames the fact that his options from here on out are limited.
The British political channel TLDR News claims Johnson has three choices: first, he could stand in a by-election in another constituency, i.e. in the seat formerly occupied by Nigel Adams, however, sources in the Conservative party have reportedly claimed that Sunak would move to block Johnson from running, per The Guardian. Second, Johnson could start his own populist party, along the lines of the U.K. Independence Party (UKIP), which was formed by former Member of the European Parliament Nigel Farage and which had a decisive hand in bringing about Brexit. However, TLDR notes that this would require Johnson to convert a number of Conservative MPs to his cause at a time when his support has reached a low point. Third, Johnson, a former editor and journalist, may forego returning to the House of Commons, and instead return to the press and tabloid TV where, as a populist political commentator, he could remain a thorn in Sunak's side for the rest of his premiership.