The Greedy Reason Most Hotels Don't Have Carbon Monoxide Detectors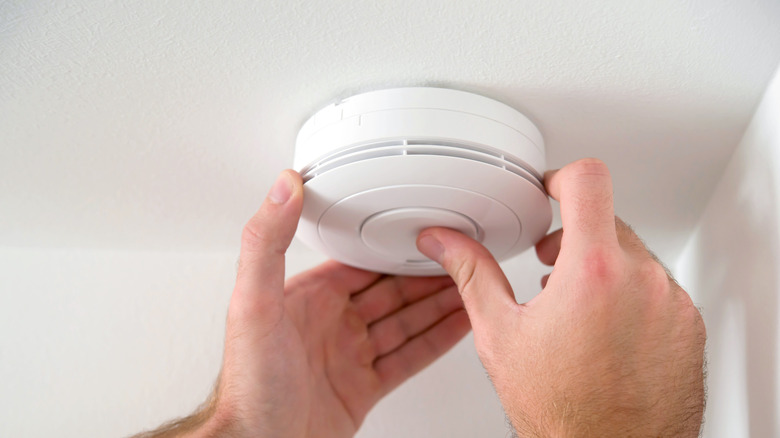 Alexander Raths/Shutterstock
One cost-cutting measure at major hotel and motel chains in Mexico and North America has cost people their lives and created a major health hazard for other guests, The New York Times reports. In response, legislators, public safety officials, and other interested parties have called for stricter rules and tougher existing regulation enforcement surrounding carbon monoxide detector installation and upkeep in the lodging industry. According to one former Hilton employee and industry lobbyist, though, a functioning carbon monoxide detector in every room would be cost-prohibitive.
According to the Jenkins Foundation, from 1967 to 2023 there have been 397 carbon monoxide leaks in hotels or motels, injuring 2,505 people. A total of 166 people have been killed by the gas, 26 of those were children. Preventive Medicine Reports says those numbers are likely underreported. In mid-June 2023, two American tourists were found dead in their Baja California peninsula Mexico hotel from carbon monoxide poisoning, two of several recent carbon monoxide deaths in the country, NBC News reports. And while carbon monoxide detector regulations are in effect in some places, there's sometimes no enforcement mechanism, Forbes writes.
Only 14 states mandate carbon monoxide detectors in hotels and motels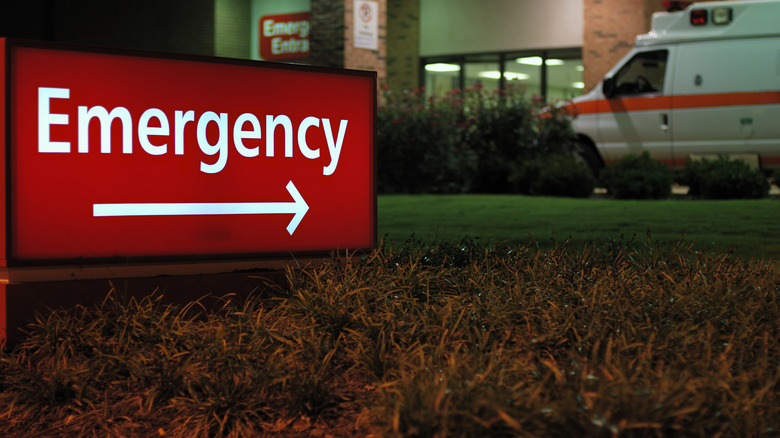 Sshepard/Getty Images
As of 2023, only 14 U.S. states mandate carbon monoxide detectors in hotel rooms. Per REM Risk Consultants, there are no federal regulations surrounding carbon monoxide safety in the hospitality industry, nor are there any requirements to train hotel and motel staff in carbon monoxide risk. As of 2012, the International Fire Code guidelines recommended hotels and motels place carbon monoxide detectors in rooms or at least in common areas. That stipulation was removed three years later at the urging of the lodging industry.
Online short-term rental platforms like AirBnB, among others, recommend carbon monoxide detectors inside rental spaces, and AirBnB offers free units to hosts. As of 2020, only a little more than half of all Airbnb hosts had installed one, though, via the NYT. 
Symptoms of carbon monoxide poisoning include "headache, dizziness, weakness, upset stomach, vomiting, chest pain, and confusion," according to the Centers for Disease Control and Prevention (CDC). Carbon monoxide, or CO is without smell or color, and especially dangerous and difficult to detect until it's too late. Per the CDC, 400 people in the U.S. die each year from accidental CO exposure, tens of thousands more are sent to the ER, and more than 10,000 people are hospitalized.
Carbon monoxide poisoning is rare, according to the lodging industry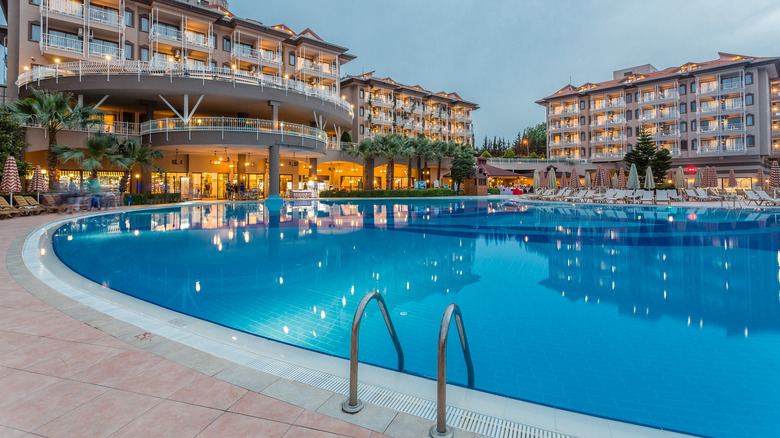 Mgstudyo/Getty Images
Despite high-profile news stories of deaths and injuries from carbon monoxide poisoning in hotel and motel rooms in the U.S. and Mexico, risk from carbon monoxide poisoning in the hospitality industry is too low to justify the installation and upkeep expense, according to industry representatives. Per Consumer Reports, basic units start at around $20. There are roughly 5 million hotel rooms (via Statista) in the United States.
According to Dr. Lindell K. Weaver speaking with the Times, boilers and heaters used to warm pools and water are the most common source of CO in hospitality. On that note, a spokeswoman for the American Hotel & Lodging Association said (via NYT), "Few hotel guest rooms have fireplaces or fuel-fired appliances capable of producing carbon monoxide, so warning devices such as CO alarms are a secondary defense. The proper maintenance of fuel-fired appliances precludes the likelihood of an inadvertent carbon monoxide exposure."
Despite those purported low risks, incidents of hotel and motel carbon monoxide poisoning and deaths continue to make headlines. In 2022, around a dozen people were hospitalized at a Hampton Inn in Ohio, and the source of the CO was reportedly a pool heater, NBC News reports. For this reason, CO risk researcher Kristina Hauschildt of the Jenkins Foundation recommends frequent travelers carry their own portable CO detector.