Which Members Of The Manson Family Are Still In Prison?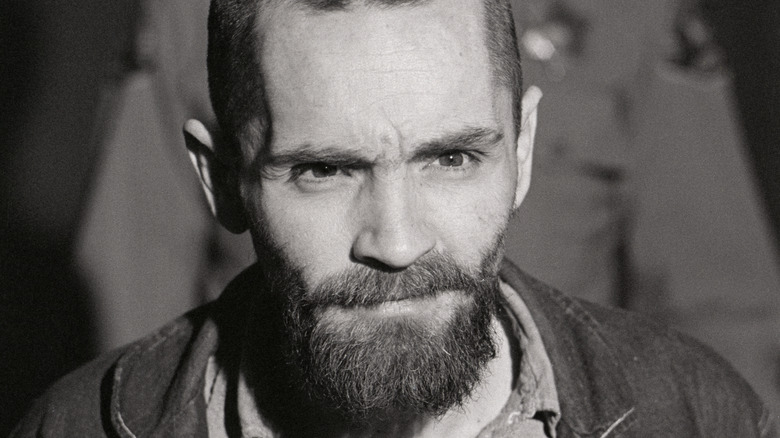 Bettmann/Getty Images
On Tuesday, July 11, 2023, Leslie Van Houten, 73, was released from prison in California where she had spent the last 53 years of her life. Van Houten had been a member of the notorious Manson Family — the cult led by Charles Manson during the 1960s — and had been sentenced to life in prison for her involvement in the murders of Leno and Rosemary LaBianca, a married couple, in Los Angeles in 1969. Van Houten had been denied parole a total of 21 times. However, Van Houten is said to be a reformed character. Since committing murder at the age of 19, the former cult member has seemingly spent her decades in confinement embracing rehabilitation and has even earned a master's degree in counseling. According to her attorney Nancy Tetreault: "[Van Houten] spent 40 years in therapy and 30 years in what they call rehabilitative programming ... She had to confront her feelings of crushing guilt over what she did. She's very remorseful." (via The Guardian).
Members of the Manson Family were involved in a total of nine murders, including that of the Hollywood actress Sharon Tate. Some of the imprisoned members of the cult, such as Lynette "Squeaky" Fromme and Steven "Clem" Grogan, have already been released on parole while Manson himself died in prison in 2017. Susan Atkins, another of the convicted Manson followers, died in prison in 2009 of brain cancer. However, as of Van Houten's release, four remain behind bars: Charles "Tex" Watson, Patricia Krenwinkel, Bruce M. Davis, and Bobby Beausoleil.
Charles 'Tex' Watson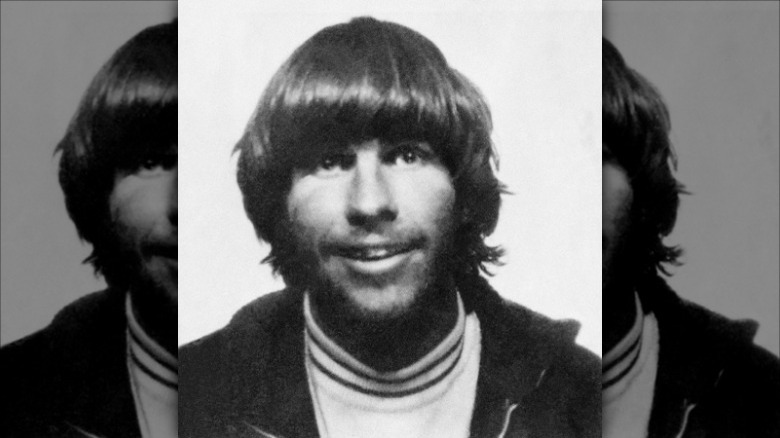 Bettmann/Getty Images
Charles "Tex" Watson was considered to be cult leader Charles Manson's right-hand man, one of the few males in a cult made up primarily of women who would act as Manson's muscle. As such, he was primarily involved in the most notorious of the Manson Family's crimes: the horrific murder of Sharon Tate, who was eight months pregnant, and four guests at the actress' home in Los Angeles. Days later, Watson was also involved in the LaBianca murders along with Leslie Van Houten and others.
In 1971, Watson was convicted of the murder of a total of seven people, and sentenced to death. However, his life was spared in 1972, when California's Supreme Court outlawed capital punishment for crimes committed in the state.
Watson's memoir, "Will You Die For Me?" — with the subtitle: "Once ready to die for Charles Manson, now living a new life for Christ" — outlines the murderer's apparent renunciation of his former cult and his turn toward Christianity, which has seen him ordained as a minister behind bars. Watson has also married in prison, and has fathered four children through conjugal visits, though such visits have since been outlawed to life prisoners. He has been denied parole 18 times, most recently in 2021.
Patricia Krenwinkel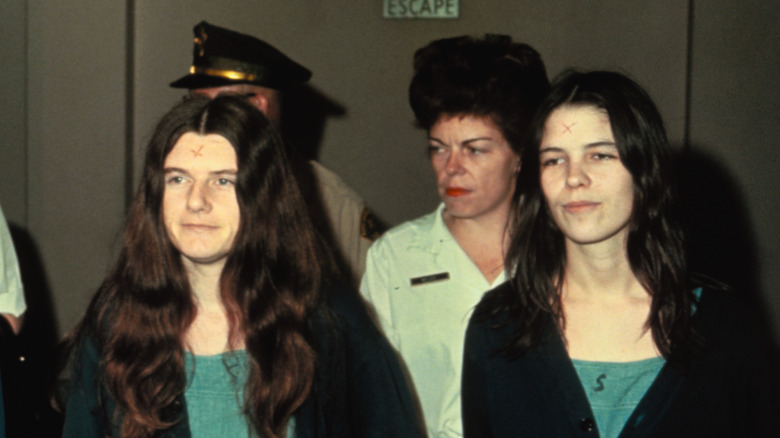 Bettmann/Getty Images
Patricia Krenwinkel (pictured, left) was, like Leslie Van Houten (right), a teenager when she fell under the spell of cult leader Charles Manson in the late 1960s. As with the other young women who would become members of the Manson Family, she would leave her old life behind to accompany Manson and his followers around the country, exploiting those they encountered, such as The Beach Boys' Dennis Wilson, for free food and lodging while indulging in sex and drug use.
Krenwinkel's involvement in the murders was just as first-hand and brutal as that of Tex Watson, with the teenager savagely chasing down victims of the Tate house attack who managed to escape the attack to stab them to death. Krenwinkel was also involved in the LaBianca murders, famously leaving a carving fork stuck in the abdomen of Leno LaBianca. She, too, was sentenced to death, which was then overruled, after which she was sentenced to life imprisonment. Though she was approved for parole in May 2022, California Gov. Gavin Newsome rejected the parole board's decision five months later. Krenwinkel remains behind bars, the longest-serving female inmate in the California prison system at the time of Leslie Van Houten's release.
Bruce M. Davis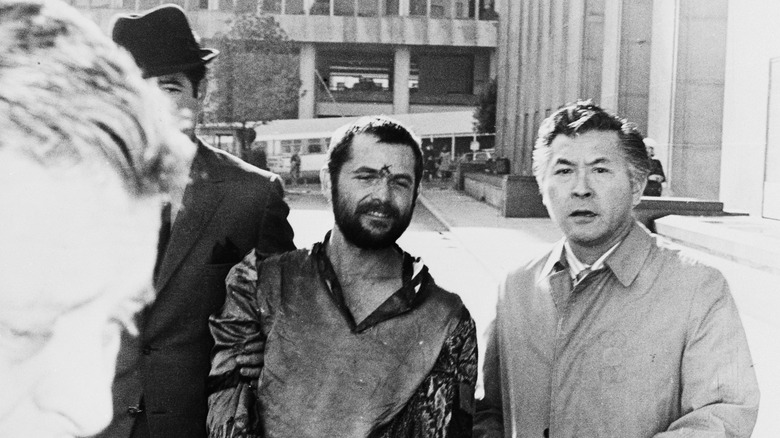 Bettmann/Getty Images
Bruce M. Davis was 25 years old when he first encountered Charles Manson in 1967. Another vulnerable young person, Davis had been a successful academic, having studied for three years at the University of Tennessee, before being caught in a cycle of menial jobs which eventually led him to a peripatetic lifestyle that made it easy to join up with Manson's cult.
According to the book "The Family," Davis soon became one of Manson's most trusted members and gained a reputation for his use of LSD. In 1968, the cult leader reportedly sent Davis on a round-the-world trip, which included a stay in the U.K. where rumor has it he was tasked with selling a collection of silver dollars the Family had acquired. There, Davis approached the Church of Scientology and another religious group that was reportedly satanic.
Davis handed himself in to police in 1970, after the Manson Family's murders were revealed. Besides robbery and conspiracy to commit murder, Davis was found guilty of the murders of Donald Shea, a stuntman murdered on the ranch occupied by the cult, and Gary Hinman — with Davis having looked on while Manson sliced through his ear with a sword, but allegedly leaving before Family associate Bobby Beausoleil stabbed Hinman to death, per "Helter Skelter." 
Though he has since become a born-again Christian and a minister, Davis has been rejected for parole by either the judging board or governor a total of eight times, with the latest parole board in 2022 saying that he "lacks empathy" (via AP News). 
Bobby Beausoleil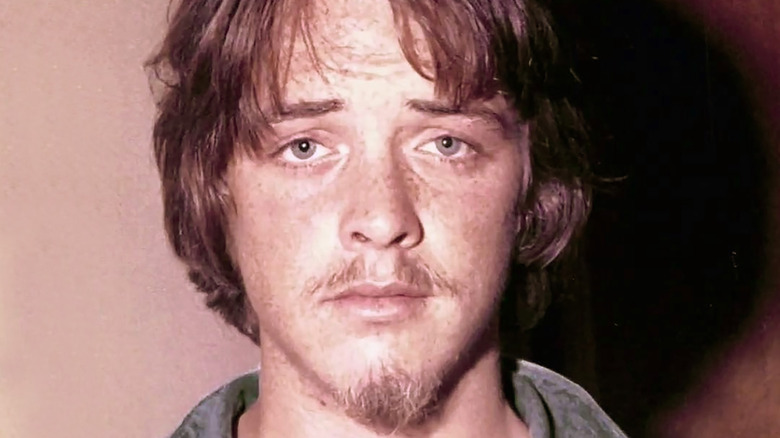 Michael Ochs Archives/Getty Images
Robert "Bobby" Beausoleil was convicted of what is considered the first Manson family murder, that of the aforementioned Gary Hinman in 1969. According to what Hinman's family told People, Hinman was a musician and a "lost artistic soul," who left his home in Colorado for LA, where he met Manson and his entourage. In the book "Helter Skelter" the killing is described as an effort to get money from Hinman, who didn't have it. 
Beausoleil and a few others stopped by and chatted for a bit before demanding money, pistol-whipping Hinman to coerce him. Beausoleil then called Manson to come to the house. Manson showed up and said nothing, but sliced his ear, possibly off, then told him to "sign over everything he had or he'd die," and he left, per "Helter Skelter." When further torture didn't produce any cash, Beausoleil called Manson again to say, "he ain't going to give up nothing, and we can't just leave." Beausoleil pointed out how Hinman's ear was mutilated and he thought he'd go to the police. Manson told him, "Well, you know what to do." Beausoleil stabbed Hinman three to four times and called him a pig as he watched him die.
Beausoleil was sentenced to death in 1970 but that sentence was overturned when California revoked the death penalty in 1972. He's been denied parole 18 times from 1982 to 2022, with parole being granted in January 2019 only to be reversed by Gov. Gavin Newsome that April, per the California Department of Corrections and Rehabilitation. At the time of this writing, Beausoleil, 75, is listed by the CDCR as being in a California Medical facility.