Everything We Know About Gilgo Beach Murder Suspect Rex Heuermann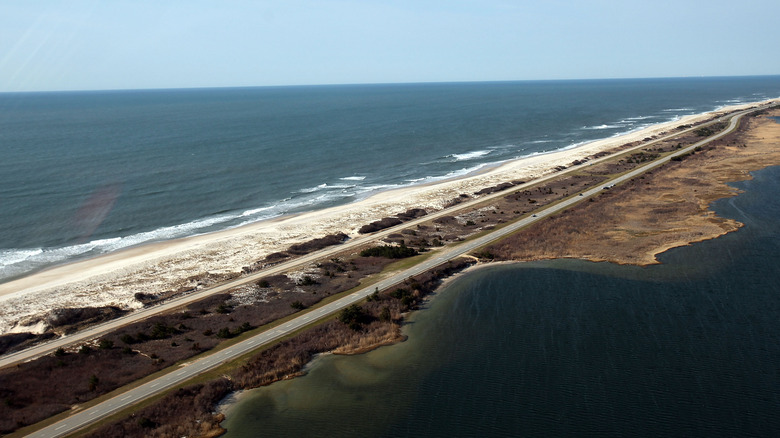 Spencer Platt/Getty Images
Suffolk County Police in New York recently arrested Rex Heuermann as the suspect in the Gilgo Beach Murders dating to 2010 and 2011. Back then police discovered the remains of 10 victims along Gilgo Beach, a strip of beach on the south edge of Long Island. Police discovered all the victims in a short time span from December 2010 to April 2011, as NBC News reports, barring two unidentified victims whose identities and dates of death have not been released. Most of the victims were women, but one was a toddler and another a man. 
Most of the victims were also escorts, including what the U.S. Sun dubs the "Gilgo Four:" Maureen Brainard-Barnes, Melissa Barthelemy, Megan Waterman, and Amber Lynn Costello. NBC News says that police began discovering bodies while searching for yet another sex worker, 24-year-old Shannan Gilbert, who was eventually found dead on Oak Beach in December 2011 but is not listed as one of Heuermann's potential victims. All the victims were found "wrapped in burlap," per the New York Post.
Police arrested Heuermann, a 59-year-old architect and owner of 5th Avenue-based RH Consultants & Associates (RHC), at his home in Massapequa Park located a short distance from where they discovered the victims. The New York Post says that the Gilgo Beach Homicide Investigation Task Force identified Heuermann as a suspect a year ago and waited until they had concrete DNA evidence to make the arrest. The arrest comes at the end of a frustrating, decade-long manhunt.  
A quiet man in a quiet neighborhood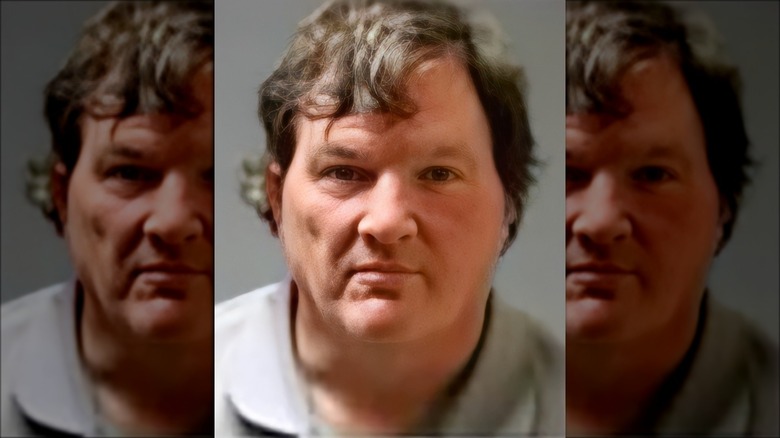 Suffolk County Police
While we don't know everything about Gilgo Beach murder suspect Rex Heuermann, we know enough to paint an insightful, if somewhat strange, portrait. On the family side, Heuermann "is believed to be" married and have two children — that's it, as the New York Post reports. Heuermann's professional life as a successful architect, however, plus his reputation amongst his neighbors, provides us with more information.
Heuermann started his architectural business RH Consultants & Associates (RHC) way back in 1994, and has remained owner ever since, as his very sparse, pictureless LinkedIn profile shows. The RHC website also says that Heuermann has advised public agencies, nonprofits, private individuals, and more, while the New York Post says that he worked with New York City's Department of Buildings.
But despite such professional clout, Heuermann lives in a worn down, ramshackle house with peeling red paint. On the New York Post one neighbor said, "We've walked past it for years and I always ask myself when is someone going to fix up that house." Another neighbor said that Heuermann "seemed like a regular neighbor" and "average guy who had a family and went to work." Yet another neighbor said, "I never seen anyone come out that house." Others said it was disturbing to imagine passing Heuermann in the grocery store, and that Massapequa is a quiet suburban neighborhood. One individual said that she "wasn't surprised" that a "hotshot city guy" with money was responsible for the killings.
Baldwin classmate and 'troubleshooter'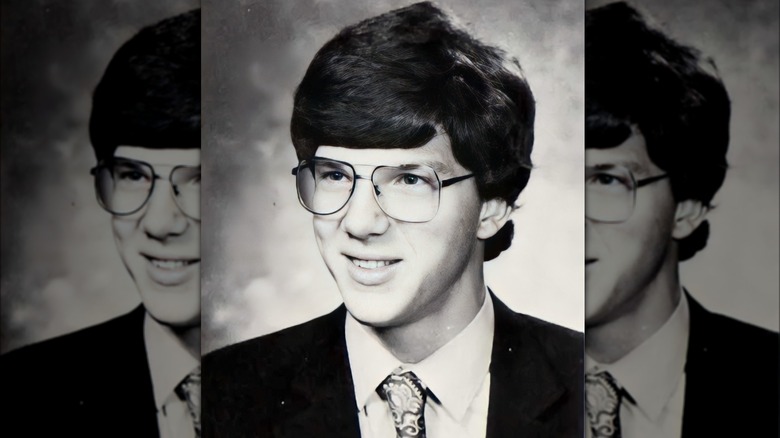 Berner High School Yearbook
In a bizarre turn of events, Gilgo Beach murder suspect Rex Heuermann is connected to one of Hollywood's most well-know families: the Baldwins. Middle brother Billy Baldwin took to Twitter saying that he and Heuermann were high school classmates. "Woke up this morning to learn that the Gilgo Beach serial killer suspect was my high school classmate Rex Heuermann," he wrote, and, "Berner High School, Massapequa, New York, Class of 1981." It seems, however, that Heuermann never left his hometown. On the New York Post 72-year-old Heuermann neighbor and Massapequa resident Barry Auslander confirms that Heuermann grew up in the area.  
Curious readers can actually watch an interview with Heuermann on Bonjour Realty on YouTube. In the video, Heuermann's detailed professional knowledge of New York buildings is on full display, as he very giddily describes how old building codes can be wielded to one's advantage. This outlook jives with Heuermann's characterization of himself as a "troubleshooter," as the New York Post quotes. That description also lines up with forensic psychologist Joni Johnston's evaluation of the Gilgo Beach killer's motivations, as The U.S. Sun quotes. Johnston speculates that the killer chose sex workers as victims to create some moral justification for the murders. 
Heuermann is set to appear in court to face charges on Friday.