What Happened To Tim Ballard, The Man Sound Of Freedom Is Based On?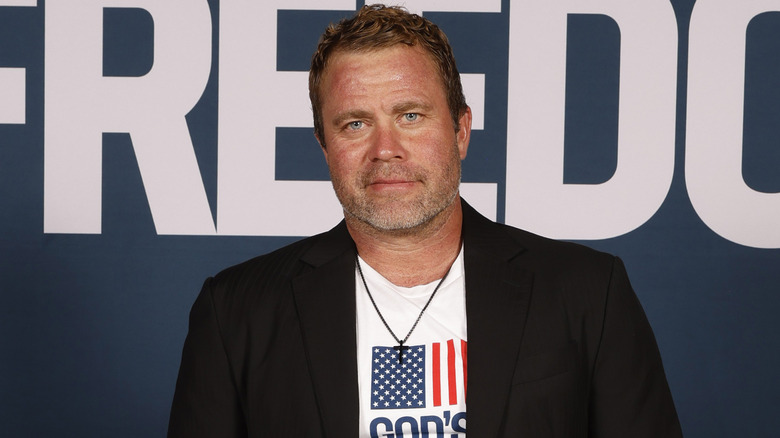 Fred Hayes/Getty Images
It's safe to say that Alejandro Monteverde's film "Sound of Freedom" has sparked more than its fair share of debate since its July 4 release, as well as caught on with the public in unexpected ways. As Catholic News Agency reports, Disney dropped the film in 2018. After that, it languished while its film-makers tried unsuccessfully to sell it to distributors like Netflix and Amazon, who rejected it because they thought no one would want to see a film about child trafficking. Now, as of June 20, it's already earned $100 million on a $14.5 million budget, in the process beating out massive blockbusters like the latest "Indiana Jones" and making cinema history through a 37% earnings increase from week one to week two. 
At the center of the film stands Tim Ballard, portrayed by Jim Caviezel, best known for playing Jesus in "Passion of the Christ." Back in 2013, Ballard and others left the Department of Homeland Security (DHS) to found the non-profit Operation Underground Railroad (O.U.R.), which works to rescue children from sex trafficking. At the DHS Ballard was a special agent on the Internet Crimes against Children (ICAC) Task Force and an undercover operative on the U.S. Child Sex Tourism Jump Team. Those experiences form the story of "Sound of Freedom," which Ballard told Daily Signal centers on him disobeying orders to rescue children in Haiti and Columbia. Ballard remained CEO of O.U.R. before stepping away from the organization the month that "Sound of Freedom" debuted. 
Center of Operation Underground Railroad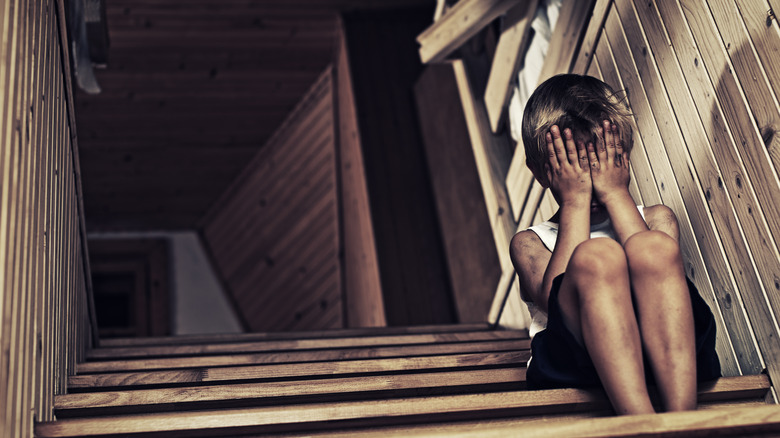 Imgorthand/Getty Images
Because Tim Ballard stands at the center of a very disturbing topic that evokes strong feelings — child trafficking — it's difficult to get clear, unbiased information about him, his past, his present, or his organizations — there are several at this point — or separate him from "Sound of Freedom." In a 2019 Fox News article Tim Ballard discusses having worked for Homeland Security for 12 years along the U.S.-Mexico border while stationed at Calexico, California. In the article he described human trafficking as "the fastest growing criminal enterprise on the planet" and the U.S. as "one of the highest, if not the highest, consumers of child sex." He stressed the need for a Trump-era border wall, a sentiment he repeated on The Daily Signal in June ahead of the launch of "Sound of Freedom." "Those kids pray for a wall," he said. "The wall will save their lives."
When Ballard wrote his Fox News article in 2019 he'd already headed up Operation Underground Railroad (O.U.R.) for five years. O.U.R. in its early days, he said, helped a 13-year-old girl from "Central America" dubbed "Liliana" escape sexual slavery somewhere in New York City. Another O.U.R. event — which featured Ballard collaborating with Columbian authorities — rescued 29 under-18 children from the sex trade, as a mini-feature on CBS Evening News shows, via YouTube. Around the time Ballard stepped away from O.U.R. the organization claimed to have rescued over 6,000 kids and arrested 4,000 traffickers. 
Controversy and fundraising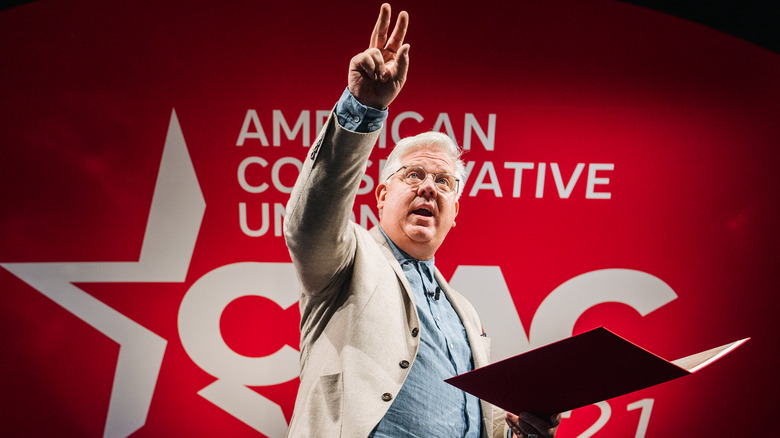 Brandon Bell/Getty Images
Tim Ballard left his role as CEO of Operation Underground Railroad before "Sound of Freedom" was released to work with The Nazarene Fund, as Vice says, a sister organization to O.U.R. owned and funded by former Fox News commentator Glenn Beck that aids the religiously persecuted around the globe. Ballard's role in the organization is unknown. Vice also says that Ballard is the co-founder of The SPEAR Fund, "inspired by the Sound of Freedom movie" but with a website containing no information other than a donation page. Ballard's role in this organization is also unknown. Why Ballard would choose to leave O.U.R. right at the release of "Sound of Freedom" is also unknown.
Regardless, Ballard's work has already left its footprint. Outlets like Rolling Stone attack "Sound of Freedom," calling it "a superhero movie for dads with brainworms ... designed to appeal to the conscience of a conspiracy-addled boomer." In far more tempered language, Vox describes how "Sound of Freedom" wants to raise awareness of child trafficking but only emboldens QAnon conspiracists, a perspective adopted by a 2020 Vice exposé about O.U.R. itself. Meanwhile, another Rolling Stone article discusses Ballard's tendency to "self-mythologize," while Vice says that Ballard has "firmly established himself in the right-wing media ecosystem." 
Meanwhile, all such discussions distract from the very real problem of human trafficking worldwide. The Human Trafficking Institute says that 25 million people were trafficked in 2022. Almost 5 million were sex trafficking victims, with 1 million of those being children. Ninety-nine percent were female.
If you or someone you know may be the victim of child abuse, please contact the Childhelp National Child Abuse Hotline at 1-800-4-A-Child (1-800-422-4453) or contact their live chat services.
If you or anyone you know has been a victim of sexual assault, help is available. Visit the Rape, Abuse & Incest National Network website or contact RAINN's National Helpline at 1-800-656-HOPE (4673).