Who Was Henry Choate, The Teen Lynched In 1920s Tennessee?
Country singer Jason Aldean's 2023 song "Try That in a Small Town" courted controversy, as it seemed to criticize social justice movements like Black Lives Matter. But it was backlash to one location where the song's music video was shot — in front of the Maury County Courthouse in Columbia, Tennessee, where in 1927, 18-year-old Henry Choate, a Black man, was lynched — that lead Country Music Television (CMT) to pull it from rotation, the Associated Press reports. 
According to The Washington Post, Choate was accused of "attacking a 16-year-old white girl," abducted from jail, and hanged outside Maury County Courthouse. The rope remained there for weeks. The Maury County Courthouse (seen above) is also where the Columbia Race Riot erupted in 1946. According to The Tennessean, via The Washington Post, "about 20 Black men and boys were lynched, killed by other methods or 'disappeared'" at the hands of "white mobs" in Maury County. For these reasons, critics called the decision to film the video at that spot "pro-lynching." Join us as we uncover the truth about Henry Choate's lynching in 1927 and how that day remains a topic of heated discussion nearly a century later. 
[Featured image by KFlanz via Wikimedia Commons | Cropped and scaled | CC BY-SA 4.0]
The teenage girl couldn't positively identify Choate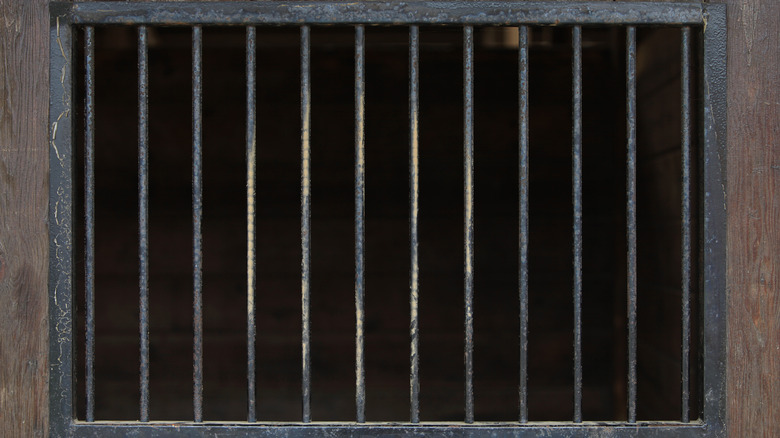 Chrissadowski/Getty Images
Reportedly, the 16-year-old teen attacked in Maury County in 1927 was Sarah Harlan. The perpetrator "attempted to shoot" Harlan and "tried to choke her," based on news reporting from the period (via The Washington Post). She was also hit in the head with his pistol, and her clothing was torn. Not long after, Henry Choate — who was visiting the area and had a rocky alibi for where he was when the attack took place — was arrested. Unverified witness accounts put him in the area when the attack occurred.
Though Harlan couldn't positively identify Choate and her mother begged the mob for mercy, Choate was kidnapped from jail, dragged through town behind a car, and taken to the second story of the courthouse, where he allegedly confessed. He had previously claimed he was innocent, and admitting guilt may have been done as a last-ditch effort in hopes that the angry mob would spare his life. In 1946, future Supreme Court Justice Thurgood Marshall was nearly lynched during the Columbia Race Riots, which sparked at that same location.
No one was charged with Choate's murder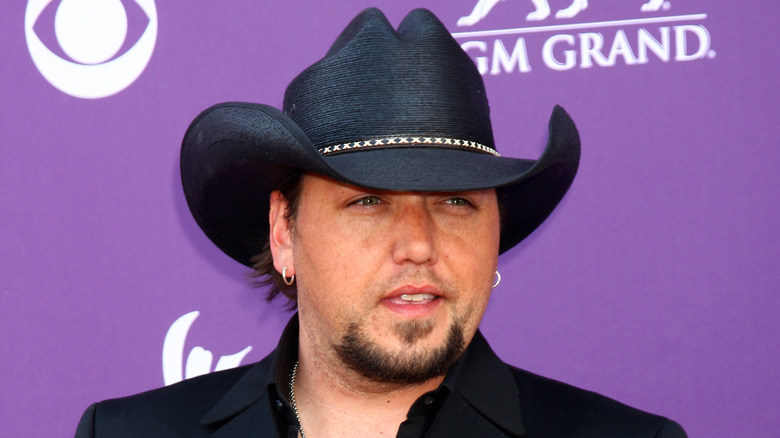 Kathy Hutchins/Shutterstock
After Henry Choate's lynching, his body remained hanging from the courthouse window until the next day, and no one was ever prosecuted for the crime. A jury wrote (via The Washington Post), "The witnesses examined who would be expected to be able to identify the parties actively engaged in the offense are unable to identify any of those who took part."
In response to the Jason Aldean music video, Tennessee State Representative Justin Jones, a Democrat, tweeted, "As Tennessee lawmakers, we have an obligation to condemn Jason Aldean's heinous song calling for racist violence." Aldean's video aside, other movies have been shot in front of the Maury County Courthouse. TackleBox Films, the music video's production company, told Entertainment Tonight that "the video's location is a popular filming location" and went on to list "several music videos and films that have been filmed there."
TackleBox also stated that the singer, a noted political conservative, did not actively select the location. In response to the song and music video controversy, Aldean tweeted, in part, "There is not a single lyric in the song that references race or points to it ... and while I can try and respect others to have their own interpretation of a song with music — this one goes too far."