Eagles Co-Founder Randy Meisner Dead At 77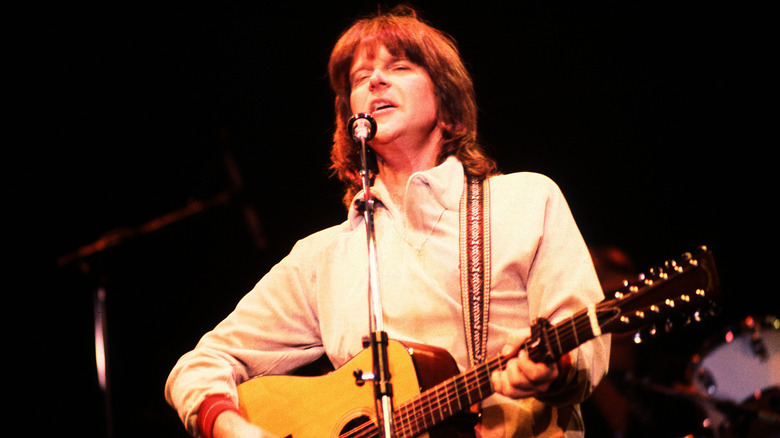 Paul Natkin/Getty Images
Randy Meisner, co-founder of the Eagles, has died (via Variety). "The Eagles are sad to report that founding member, bassist, and vocalist, Randy Meisner, passed away last night (July 26) in Los Angeles at age 77, due to complications from Chronic Obstructive Pulmonary disease (COPD)," the band posted on Facebook. 
Meisner was born in Scottsbluff, Nebraska, on March 8, 1946, and had experience with other bands before he helped form the Eagles in 1971. Before his legendary run with the "Hotel California" crooners, he was part of Rick Nelson & The Stone Canyon Band as well as serving as the original bassist for Poco (via Billboard).
"In 1971, Randy, along with Glenn Frey, Don Henley, and Bernie Leadon, formed the Eagles and contributed to the band's albums, 'Eagles,' 'Desperado,' 'On The Border,' 'One of These Nights,' and 'Hotel California,'" the Eagles wrote in their tribute. "He was inducted with the Eagles into the Rock and Roll Hall of Fame in 1998."
Meisner's influence helped hone the Eagles' sound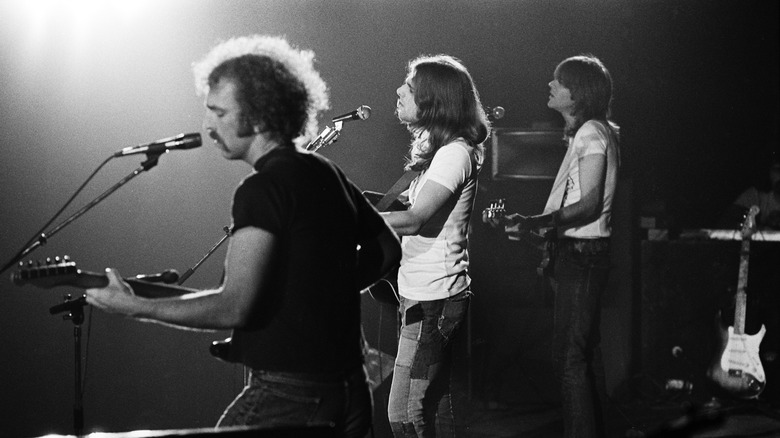 Gijsbert Hanekroot/Getty Images
Meisner's first band, called the Dynamics, was formed in 1961, and building on that success, he left the band, joined another, and eventually found his way to Los Angeles (via AllMusic). After a stint with the more country-sounding Poco, he worked in Linda Ronstadt's backup band. He and the rest of that crew departed Rondstat's band and struck out on their own — those bandmates being Glenn Frey, Don Henley, and Bernie Leadon, and the Eagles were born. 
While Meisner wasn't featured on lead vocals very often, as it was probably hard to outshine bandmates and co-lead vocalists Frey and Henley, his singing on his signature song "Take It to the Limit" really let his voice light up the stage. He could, however, often be heard singing harmony, and helped really hone the band's sound.  
As of this writing, funeral arrangements are pending.