The Truth About The Arrest That Ruined Paul Reubens' Career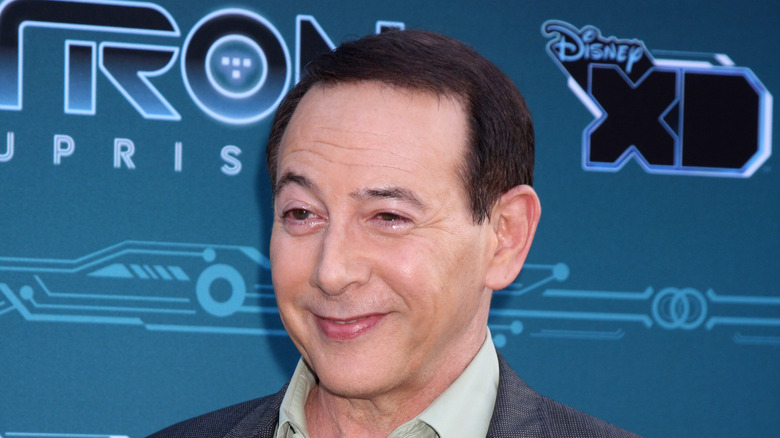 Kathy Hutchins/Shutterstock
When Paul Reubens decided to go to an adult theater in his hometown of Sarasota, Florida, he had no idea he was about to tank his acting career — or at least damage it considerably for a number of years. He'd become famous as his child-like alter ego Pee-wee Herman and had made two feature films and a CBS show — "Pee-wee's Playhouse" — that began airing in September 1986, per "Pop Goes the Decade: The Nineties."
Inside the XXX South Trail Cinema, three detectives from the Sarasota County Sheriff's Office had set up a sting operation on the evening of July 26, 1991, and afterward arrested Reubens and three other men who allegedly exposed themselves during the triple-feature, according to Entertainment Weekly. In the coming days, news of Reubens' arrest spread across the media landscape with headlines like "Pee-wee's perverted playhouse" and the actor's arrest photo getting top billing. It became the story of the summer.
Arrest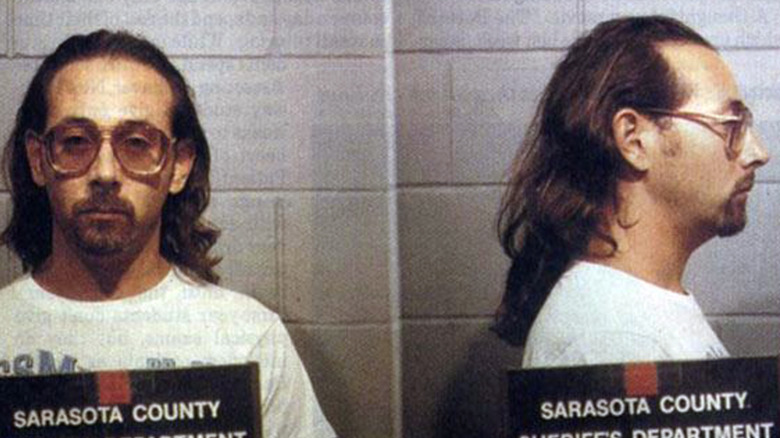 Kypros/Getty Images
The detectives waited until Paul Reubens came out into the lobby after the film to arrest him on a misdemeanor charge of indecent exposure, according to Entertainment Weekly. He told them he was Pee-wee Herman and suggested he could do a benefit for the sheriff's office if they dropped the charges, which the detectives didn't go for. The officers took him to the county jail where he paid a $219 bond and they released him the same night, per the New York Daily News.
Reubens released a statement three days later through his publicist. "According to Paul, the facts as stated by the vice squad were totally untrue and he never exposed himself or engaged in any other improper activities," Richard Grant & Associates said in the statement (via The Record). The statement did nothing to stop the media frenzy and Reubens stayed out of sight while his case made its way through court.
Backlash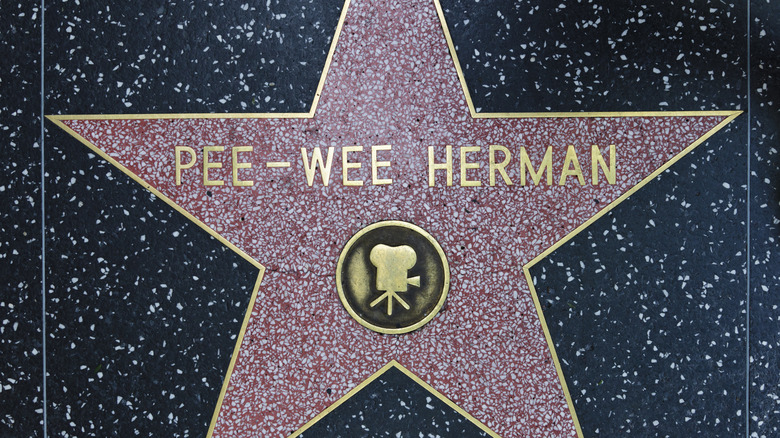 Dcdebs/Getty Images
For many of his fans, it was Paul Rubens' mug shot that was so disturbing. Unlike his clean-cut alter ego who always wore a bow tie and suit, in the photos, Reubens had long hair, a shaggy goatee, and was wearing a T-shirt. The backlash to his career came swiftly. CBS, which had already pulled the plug on the television show, didn't air the final episodes, according to The New York Times. Toys-R-Us removed its Pee-wee Herman dolls off its shelves and Disney-MGM Studios cut a prerecorded Pee-wee Herman segment from its tours, per Entertainment Weekly.
Reubens became the butt of late-night television hosts, comedians, and others, but many of his fans rallied around him. A little more than three months later, Reubens appeared in Sarasota County Court and pleaded no contest to the charges in a plea deal involving a small fine and community service. He would go on to make guest appearances in several films and television shows in the coming decades before his death on July 30, 2023, per Today.