The Strange 2001 Disappearance Of Branson Perry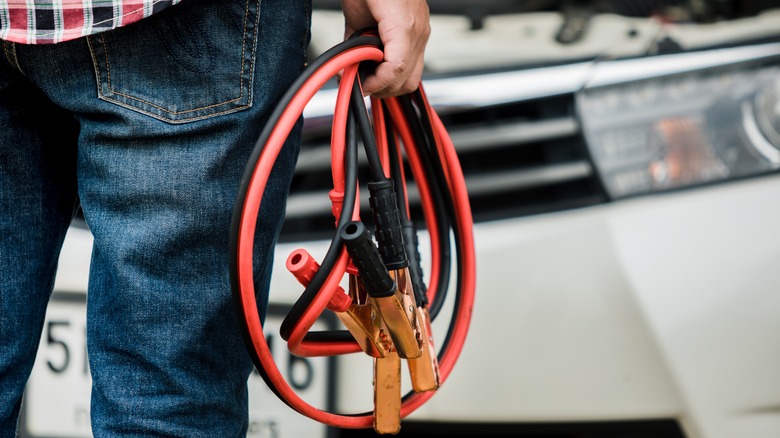 Gumbariya/Shutterstock
For a while, some thought a man responsible for an unlicensed "gender nullification" surgery may be behind the unsolved disappearance of Branson Perry, the Columbia Missourian reported in 2008. In 2001, Perry, who was 20 years old, vanished from Skidmore, Missouri, according to Bring Branson Home, the website of Becky Klino, Perry's mother. On the day Perry went missing, he was cleaning his father's home with a friend while his father recovered in the hospital. Two men were also at the house repairing his father's car. Before he disappeared, Perry told his friend he was returning jumper cables to a storage shed on the property and was never seen again.
In 2015, Jack Wayne Rogers, a Missouri resident purportedly linked to Perry's disappearance, was sentenced to 17 years in prison for an unrelated assault and for performing illegal genital surgery, to be served consecutively with a 30-year sentence on unrelated child pornography and obscenity charges, Fox News reports. A necklace possibly resembling one Perry wore was in Rogers' possession and a message board post under a Rogers alias seemed to describe killing a man fitting Perry's description. Rogers was never charged and claims he did not kill the young man. Perry's mother later said, "I don't believe [Rogers] is responsible," and with that, Perry's case remained unresolved. 
The jumper cables showed up 2 weeks later
Adding to the mystery of Branson Perry's disappearance, the jumper cables he said he was returning to his father's shed were at first missing, but inexplicably, they showed up two weeks later where he said he would leave them, according to Branson's mother. The friend who was with Perry that day reported she witnessed him take something from a kitchen cabinet inside his father's home, and that she also saw one of the men working on Perry's father's car going through the same cabinets. When no one heard from Perry, which was out of character, his family filed a missing person's report. No one at the house otherwise reported seeing anything out of the ordinary.
Perry's valuables, including his wallet, were located, but from there, the Perry case went cold. Extensive searches in the area turned up no clues and no sign of Perry. According to Perry's mother, several people involved in the case took polygraph tests with mixed results, but no leads were found, and details of those tests were not revealed by law enforcement as the investigation was ongoing. Then, according to St. Joseph, Missouri news outlet News-Press NOW, in 2022 a new theory emerged from a New Jersey police officer who heard about Perry's disappearance in the media and decided to try and find out on his what happened on the day the young man vanished.
It was possibly drug related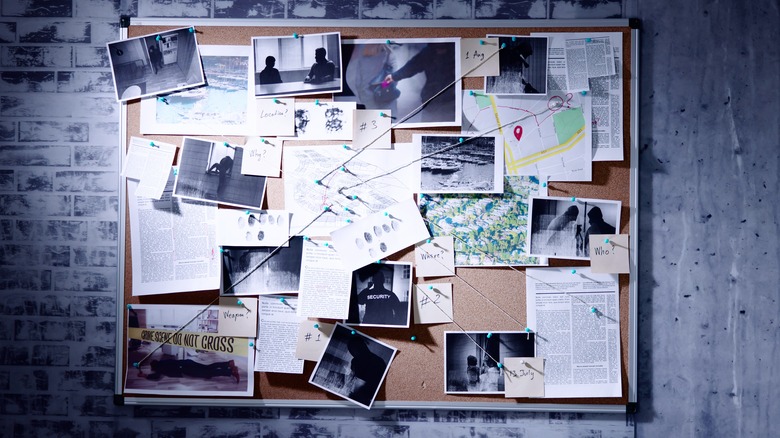 Andrey_Popov/Shutterstock
According to New Jersey police officer Michael Kurz (via News-Press Now), when he learned about Perry's disappearance, "there were so many twists and turns that didn't add up. That's why I started researching the case, just out of curiosity." According to Kurz, a dark secret regarding Branson Perry might explain what happened, confirming something that Skidmore police had long suspected but were never able to confirm: Perry was involved in drugs, and set to enter rehab only a few days before he vanished. The case was likely drug-related.
With Kurz' help the Nodaway County Sheriff's Department, where Skidmore is located, have reportedly identified an unnamed suspect, but as of 2022, the authorities were still building their case and there were no arrests. Hampering their investigation: Perry's remains were never found. Referring to her nephew's drug problem, Perry's aunt Gail McMurray told News-Press NOW, "He kept that part of him away from me. I knew about him going camping and all the fun stuff and about his personal life, but I did not know anything about the drug life," she said.