The Tragic 1988 Death Of Chet Baker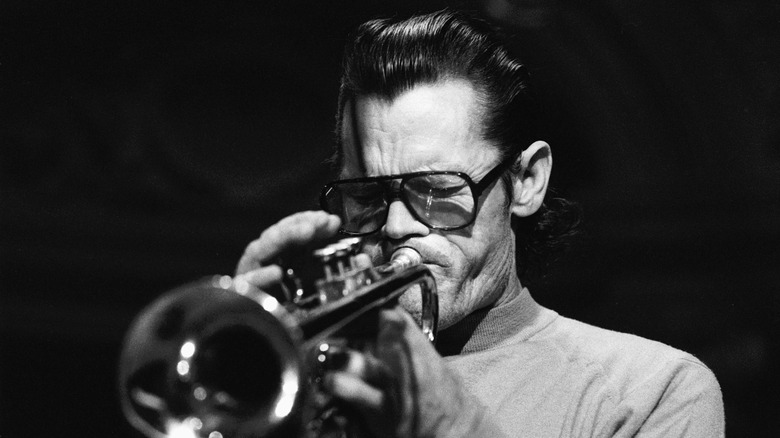 Frans Schellekens/Getty Images
The anonymous body lay in an Amsterdam morgue after police officers had discovered the dead man on the sidewalk outside a hotel near the city's infamous red-light district. It wasn't until the next day when someone identified the corpse that the world learned the famous jazz trumpeter and singer Chet Baker had died about 3:10 a.m. on May 13, 1988, after plunging from a hotel window, according to "Deep in a Dream: The Long Night of Chet Baker."
The Amsterdam Police determined Baker had fallen from the third-floor window of his hotel room. They were initially unclear as to whether it had been an accident — perhaps drug-induced — or a death by suicide. "All we know is that there was no criminal activity involved," a police spokesperson told Reuters at the time of Baker's death. But there were others, including Baker's widow, who believed he'd been pushed. "It wasn't suicide; it was foul play," Carol Baker said at the time (via "Deep in a Dream").
Matinee idol looks and addiction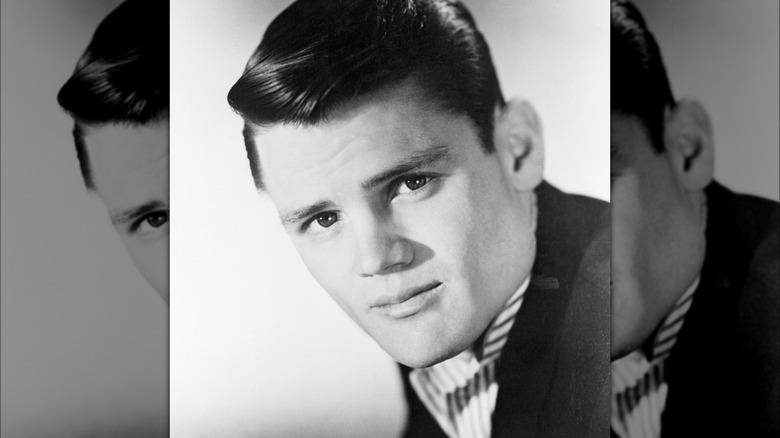 Bettmann/Getty Images
Chet Baker was born Chesney Henry Baker in Yale, Oklahoma on December 23, 1929, and moved to California with his family as a child, one of the thousands of "Okies" who came West looking for a better life. Baker began playing trumpet in grade school, and after a stint in the U.S. Army he got a huge break when legendary jazz saxophonist Charlie Parker picked him to play in his band while on the West Coast. The next year, Baker joined the Gerry Mulligan Quartet and helped popularize the cool jazz style.
Baker's movie star looks, plaintive singing voice, and gentle trumpet playing pushed him to center stage and it looked as if this golden boy had it made. But then he began using heroin. "I enjoyed heroin very much, and used it continually, in one form or another, for the next 20 years," Baker recalled in his autobiography, "Chet Baker: As Though I Had Wings." Baker's career stalled for a decade amid his deepening drug dependence but he began a comeback in the 1970s. He was on a tour of the Netherlands when he died.
Accident, suicide, murder?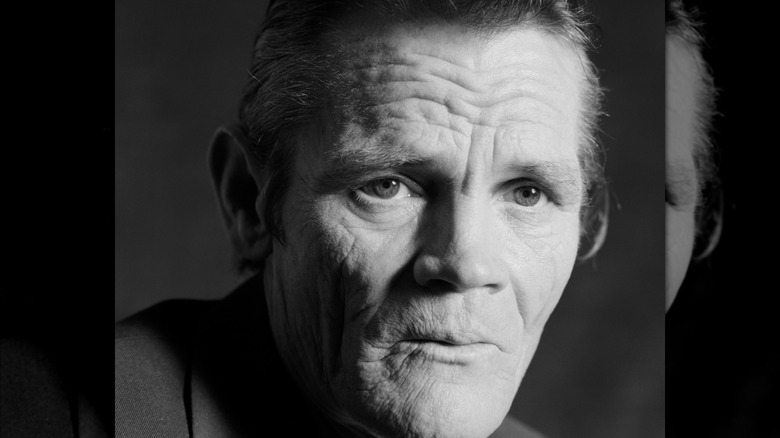 Luciano Viti/Getty Images
The Amsterdam Police said they found drugs in Chet Baker's hotel room and that he was using heroin at the time of what they came to believe was an accidental fall, according to "Jazz and Death: Reception, Rituals, and Representations." They discounted foul play since the hotel room had been locked from the inside. They believed Baker had tried to sit on the window sill and fell out, hitting a concrete no-parking sign when he landed, killing him instantly. Suicide also seemed unlikely since he'd just scored drugs.
The findings from the police investigation didn't stop many from theorizing that someone had murdered Baker. Baker himself had insisted someone was "out to get him," according to "Deep in a Dream." "What did you do?" the pianist Frank Strazzeri, a friend who played with Baker, recalled thinking at the time of his death. "You fool, man, you burned another cat for bread. They finally killed you."
If you or anyone you know needs help with addiction issues, help is available. Visit the Substance Abuse and Mental Health Services Administration website or contact SAMHSA's National Helpline at 1-800-662-HELP (4357).
If you or someone you know is struggling or in crisis, help is available. Call or text 988 or chat 988lifeline.org.