The 2002 Disappearance Of 21-Year-Old Lisa Marie Young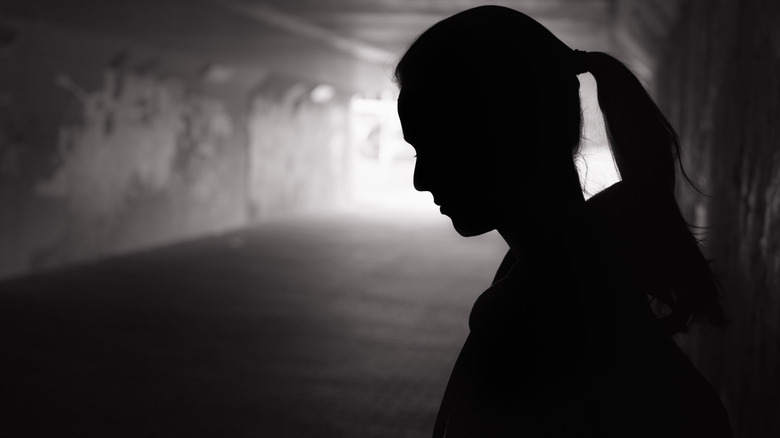 Kieferpix/Getty Images
The night she disappeared, Lisa Marie Young sent her friend a text. It was the last time anyone heard from her. "Come get me they won't let me leave," it read, according to the friend who received the message (via Toronto Star).  In 2002, Young —  a 21-year-old Tla-o-qui-aht First Nation woman — was out with friends late at night when she left the group with a man she just met. As of 2023, Young's disappearance and presumed murder were unsolved. As such, Young is one of around 1,200 missing Indigenous women in Canada. Some estimates put that number as high as 4,000, via Phys.org. 
More than 20 years later, authorities and those close to Young still hoped to find answers, demonstrating to draw attention to the unresolved case in Nanaimo, British Columbia, where Young lived, according to the Nanaimo News Bulletin. A sizable reward had also been recently offered for information leading to Young's body, Canadian news outlet Chek News reported. Referring to Young, Royal Canadian Mounted Police (RCMP) spokesman Gary O'Brien said (via Nanaimo News Bulletin), "Over the years, investigators have received hundreds of tips, have interviewed as many people, conducted numerous searches, and have diligently followed up on old and new information." 
Meanwhile, investigator Hayley Pinfold added, "We believe there are still witnesses out there that have information that they're potentially holding back from us for various reasons." And referring to the reward for new information. "[W]e're hoping that this might be enough to encourage some of those people to bring those final pieces forward to us," she said (via Chek News).
The man Lisa Marie Young left with drove a Jaguar
The last night she was seen, Lisa Marie Young parted way with her friends, joined by a man who reportedly drove an older model Jaguar. Young and her friends were out for a night on the town when they met the same man who later left with Young. He had also driven Young and her friends to the home where the party happened, Global News reported in 2014. 
One year later, that man — referred to as a person of interest in the case — was identified and questioned. He was arrested on unrelated charges, and his name was not released to the press. That unnamed individual's Jaguar was searched but no clues were found and lacking sufficient evidence, he was released, according to Ha-Shilth-Sa, a Canadian First Nations newspaper. 
Reportedly, the RCMP did inform the Young family at the time they felt he was withholding additional information regarding Young's disappearance. Referring to the person of interest, RCMP Doug Chisholm said (via Ha-Shilth-Sa), "Suffice it to say, we feel strongly about an individual, but there isn't sufficient evidence to charge him."  Early on, the RCMP was criticized for what some perceived as a delayed response to Young's disappearance because she belonged to a Canadian First Nations population.
New leads emerged in 2021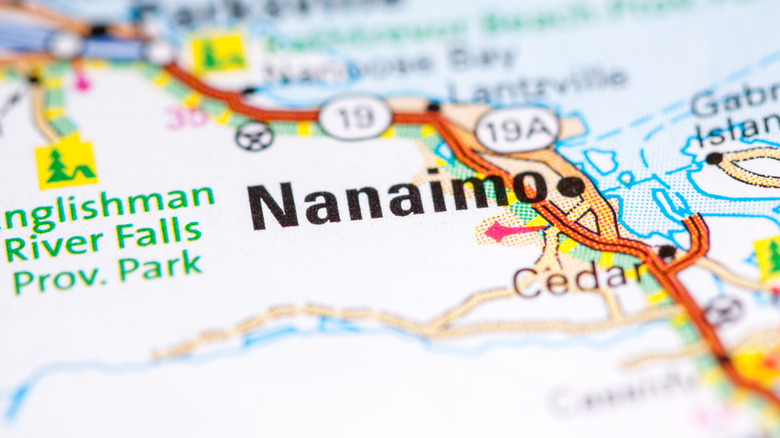 SevenMaps/Shutterstock
With Lisa Marie Young's case unsolved, the Nanaimo News Bulletin reported in 2021 that new information and technology would aid in the search and might help finally identify the person responsible. At that time, individuals had come forward who were reportedly reluctant to speak with police in the past, authorities said. Referring to the recent searches, RCMP Corporal Markus Muntener said they were based both on new and historical information and that police dogs and ground penetrating radar were now involved (via Nanaimo News Bulletin).
That same year, the Times Colonist reported the new information may have come from previously unheard witness statements. As of 2023, the RCMP had provided no further update on the Young investigation, nor were there any arrests. In 2023, Canadian politician Lisa Marie Barron, who knew Young, told Nanaimo News Bulletin, " ... [I]t is just heartbreaking that, to this day, we do not have the answers that the families and loved ones and community need and deserve as to what happened with Lisa so that the healing can begin."