The World's First Official Airmail Was Delivered Over 100 Years Ago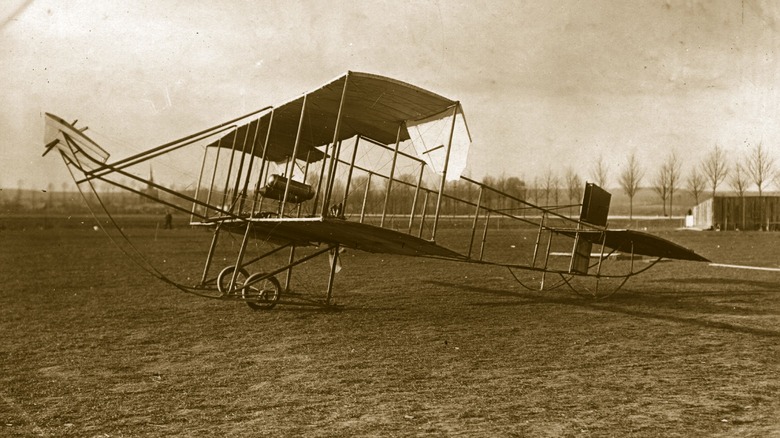 Hulton Archive/Getty Images
Less than eight years after Orville and Wilbur Wright made history in Kitty Hawk, North Carolina, with the world's first powered flight in December 1903, across the globe in India a Frenchman was about to achieve another aviation (and postal) first. On February 18, 1911, Henri Pequet took off from Allahabad in a biplane and flew five miles, crossing a river, to Naini carrying a hefty amount of mail — more than 6,000 pieces — according to the Smithsonian National Postal Museum.
The air mail delivery was part of an exhibition in the United Provinces of Agra and Oudh, which was under British rule, per Britannica. Pequet's feat was commemorated with a special bright-red cancellation mark on all the mail he delivered featuring an airplane and the words "First Aerial Post U.P. Exhibition Allahabad 1911," according to Bonham's, which sounds pretty official. This is important since there was another contender for this postal first.
A second first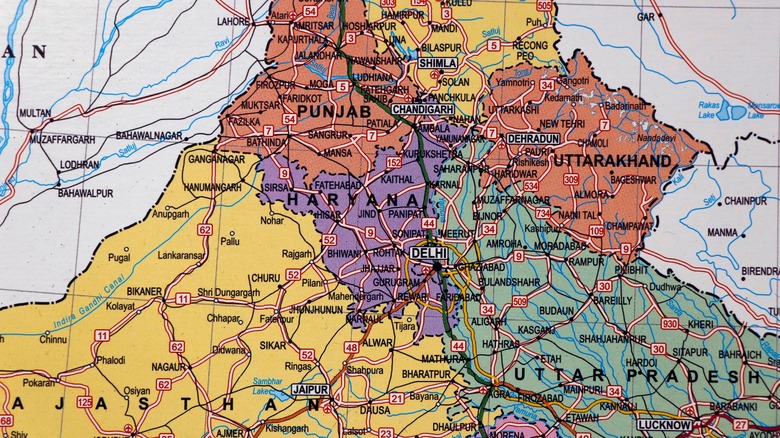 Libin Jose/Shutterstock
Henri Pequet was a self-taught pilot and only the 88th to be licensed by France when he made his historic 5-mile flight, per United Press International. He became interested in flying after working in an airplane factory owned by Gabriel Voisen, an early French aviation pioneer, in 1908. But Pequet didn't make his historic flight in one of Voisen's planes, rather, he did it in an English-made Sommer biplane built by the Humber Motor Company, according to the Smithsonian National Postal Museum. Pequet was there as part of the Allahabad, India, Industrial and Agricultural Exhibition, which marked the first time in history that planes flew in India. 
When he took off from a polo field he had to dodge water buffalo and as he flew above the Ganges river he began to become uncomfortable. "It wasn't so much that I was frightened of getting wet," he would later recall, "It was the crocodiles" (via "History of Air Cargo and Airmail from the 18th Century").  Among the pieces of mail he carried that day were letters to the king of England and various other heads of state, including the king of Belgium and the queen of Holland. Even so, there were no waiting crowds there to greet Pequet when he arrived, only a single postal worker to whom he handed the bag of mail. 
Another contender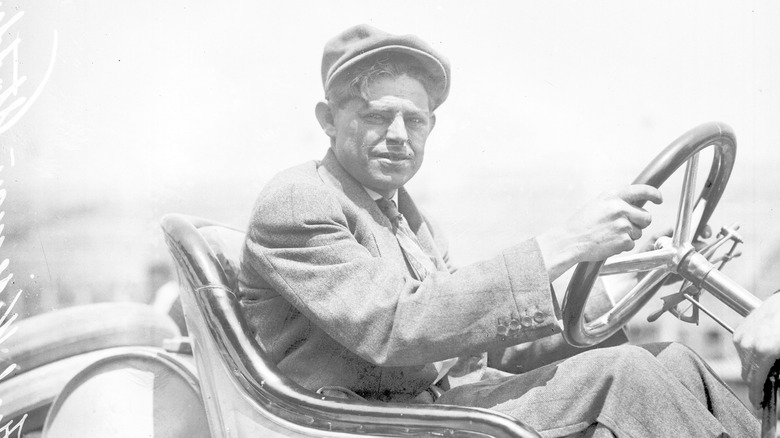 Chicago History Museum/Getty Images
As with many official firsts, there is some controversy as to whether Henri Pequet was the first to deliver post-office-sanctioned mail by airplane. A day before Henri Pequet's flight, a Californian named Fred Wiseman took off from Petaluma for Santa Rosa, California. Wiseman was a racecar driver turned aviator who built the plane he flew that day carrying mail sanctioned by the local post office, newspapers, and some groceries, according to the National Air and Space Museum.
Hopefully, there was nothing perishable in the grocery bag since the 17-mile flight took Wiseman two days because he had to stop for repairs after experiencing some engine trouble, per the Smithsonian National Postal Museum. Unlike Pequet's large mail delivery, Wiseman had exactly three letters with him on his flight, along with a few copies of the local "Press-Democrat" and some groceries. The first officially sanctioned air mail delivery by the U.S. Post Office in Washington, D.C. would come six months later.