Why Some People Smile In Their Mugshots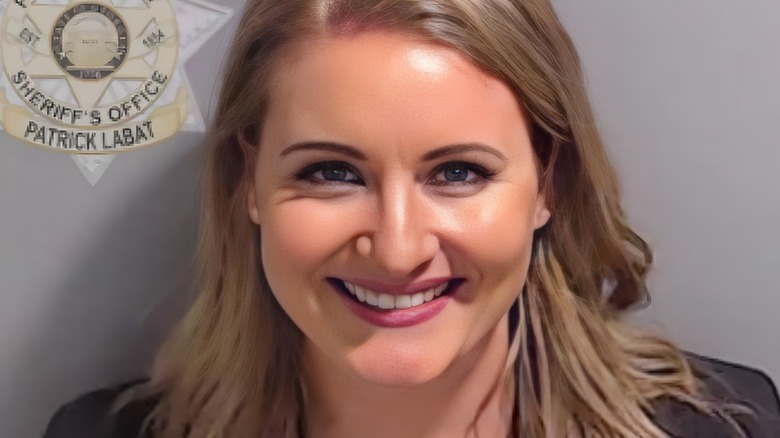 Handout/Getty
Mugshots tend to come in a handful of particular varieties. We've got your typical "I'ma Kill You" face and your flat, expressionless gaze. We've got your bedraggled, pulled-from-bed look and your Instagram pose people. Then there's the devilish grin, the "You ain't got nothin' on me" smug smirk, and perhaps strangest of all, the broad, beaming smile that looks like someone's favorite pizza just arrived at the table. For the last of those options, we submit to the reader via Chudnovsky Law Justin Bieber from 2014, Bruno Mars from 2010, and Mr. Microsoft himself, Bill Gates, from 1977.
Now, it looks like we can add one more mugshot to the list of gleaming grinners: former Donald Trump lawyer and suspected felon Jenna Ellis. As Newsweek shows, Ellis has caught the eye of the news cycle not because of her potential crimes, but because she looks so gosh-darn thrilled about her arrest. Judging by a recent Bible-quoting Twitter post, Ellis' apparent enthusiasm might be an attempt to "love your enemies" and keep joy in her heart and whatnot. But if we're being honest, the smile looks more like glee at visions of smiting foes.  
Ellis' mugshot begs the question: Is it actually a good idea to smile when you're being accused of a crime? Couldn't it make you look more guilty? According to Delaware Online, folks smile for mugshots for a variety of reasons, including mocking authorities, mental illness, not really understanding how serious the situation is, or just being drunk. 
Proud of being caught, or just plain nervous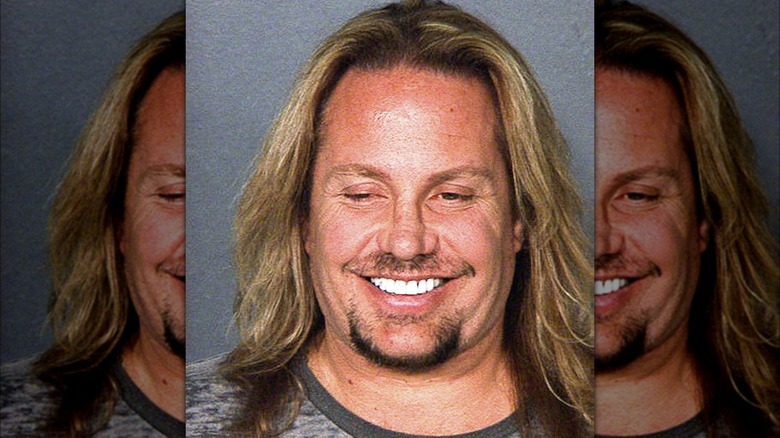 Kypros/Getty Images
On the San Antonio Express-News associate professor of criminal justice at St. Mary's University Milo Colton talks about why some people smile for their mugshots. Aside from showing disdain for the criminal justice system, he says that, "Some of them may actually be proud of what they've done." Duarte, for instance — a Dallas women accused of setting fire to a yoga studio — plainly admitted as much, saying, "I suspect I thought it was going to make me happy ... to burn the place that had brought me so much pain and suffering ... Just to set it on fire, just destroy it, get rid of the devil's temple." Seaford, Delaware Police Chief Rob Kracyla on Delaware Online says the same, agreeing that some people smile because they're proud of what they've done, or even of having done something worthy of attention. Others deliberately want to look intimidating or "control the narrative." 
On the other hand, Ray Leal — also an associate professor of criminal justice at St. Mary's University — says on the San Antonio Express-News that a smile might contain no malice whatsoever. Some people, he said, smile "out of sheer nervousness" like a child caught lying, or even laugh uncontrollably. Others, Leal said, might smile because they think it makes them look innocent. Yet others, like Juliana Strobel on Delaware Online, state having no recollection at all of why they smiled.
Projecting the wrong image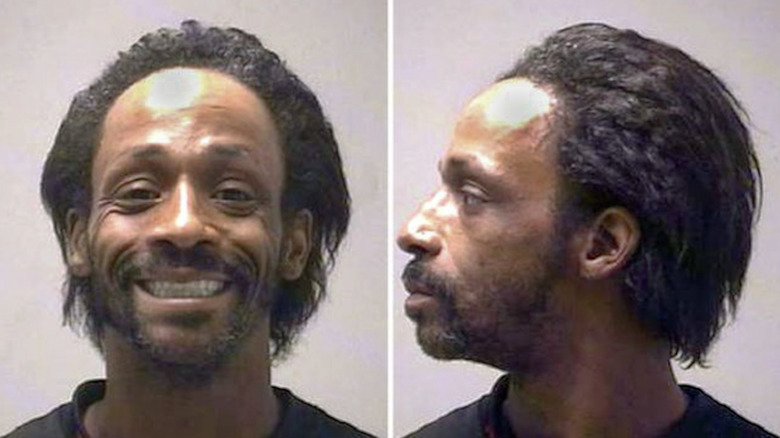 Kypros/Getty Images
Despite so many people either intentionally or unintentionally smiling during mugshots, attorney Ben Schwartz on Schwartz & Schwartz says that smiling isn't such a good idea. In fact, he says that it will more than likely work against a person because "it sends the wrong message." "It says you are not taking your arrest seriously," he continues, and plainly states that people "will look like idiots if they smile." More to the point, smiling for a mugshot could make it look like someone is happy at the whole arrest thing, or getting a rise out of it. Smiling could also make it look like someone is pleased at "receiving potentially negative publicity." Case in point, he cites a Texas teacher getting arrested for allegedly having sex with a 17-year-old student — her mugshot "looked just as happy as could be." 
Schwartz goes on to say that a person's mugshot could appear in news articles and form the public's first impression of someone. It's perfectly reasonable to assume that most folks would look at a smiling, suspected criminal and ask, "What in the world is this person smiling about?" On that point, Delaware Online cites comments from Facebook users upon seeing the grinning mugshot of Garry Elmidort, a man accused of throwing a Molotov cocktail into a church. "His smile says everything I need to know about this person," one person wrote. Ultimately, the typically head-on, neutral-faced, unobstructed mugshot is best.