The 2016 Coffee Murder Of Wayan Mirna Salihin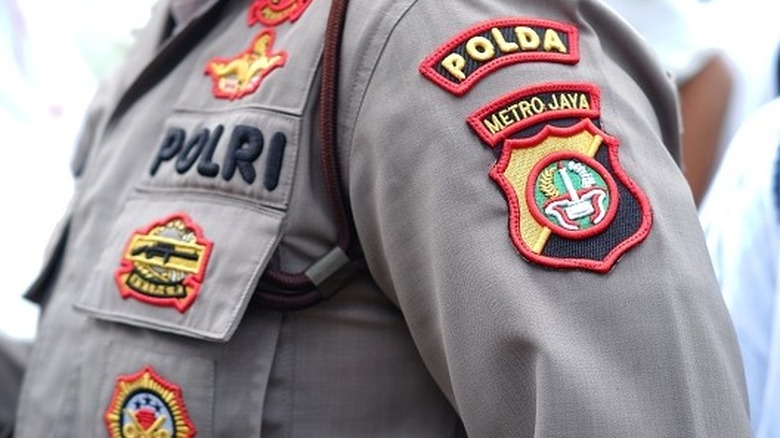 Poetra Rh/Getty Images
On January 6, 2016, Wayan Mirna Salihin, a 27-year-old Indonesian graphic designer, had a coffee date with her college friend, Jessica Kumala Wongso, The New York Times reported. Salihin and another friend arrived at the Olivier café in Jakarta after Wongso, an Indonesian-born Australian visiting from Sydney, News.com.au reported. When Salihin drank from the coffee Wongso ordered before she arrived, she collapsed, convulsed, and died. 
The prosecution said Salhin was poisoned, and Wongso laced her drink. Traces of cyanide were found in the coffee. In August 2016, The Jakarta Post wrote that a sample from Salihin's stomach found that her abdominal organs were damaged by a "corrosive substance," but her family refused a full autopsy —  common in Muslim countries like Indonesia. In October, BBC News reported that an autopsy found traces of cyanide in her stomach, and The New York Times said it concluded she died from cyanide poisoning. Reportedly, Salihin's lips also had a blue tint, sometimes caused by cyanide poisoning, but three toxicology and forensic experts that testified at the trial said there was no evidence her death was caused by the chemical.
The third woman at Olivier, Hani Juwita Boon, drank from the same cup as Salihin — with no effect. Wongso's defense questioned the autopsy process and said a definitive cause of Salihin's death remained undetermined. All the same, after a months-long, highly-publicized trial in Indonesia, Wongso was found guilty of murder. On October 27, 2016, she received a 20-year prison sentence. The maximum penalty for Wongso's crimes in Indonesia was death.
A security camera captured what happened
Central to the case, a security camera captured the final moments of Wayan Mirna Salihin's life, as well as Jessica Kumala Wongso's behavior in the time leading up to Salihin's arrival at Olivier the day she died. In the footage, Wongso can be seen entering the restaurant roughly an hour before Salihin and the third woman showed up. Wongso then ordered three coffees for her friends. What happens next is obscured from view. Once Wongso returned to her table, she placed her drinks behind the shopping bags she brought with her. Wongso then moved the bags after making motions possibly consistent with poisoning Salihin's drink. Wongso later said at her trial she was unable to remember many details about that sequence of events.
The New York Times says Salihin commented on the taste of the coffee before she died, and according to restaurant employees, Wongso seemed to lack emotion as the medical emergency unfolded. A server testified the straw in Salihin's drink, opened before she used it, later disappeared. Also at the trial, someone close to Wongso read a statement commenting on her state of mind and that she mentioned murder in the past. In 2015, Wongso had been hospitalized for a suicide attempt, the statement said. It also revealed that shortly before Salihin died, Wongso's then-boyfriend requested a restraining order against her, according to The Sydney Morning Herald.
A conviction, a motive, and an appeal
As for what may have motivated Jessica Kumala Wongso to kill her friend, prosecutors claimed that Wayan Mirna Salihin spoke poorly of Wongso's boyfriend, and she was killed in retaliation. According to The Guardian, prosecutors claimed Salihin told Wongso to leave her boyfriend over alleged substance use issues — or Wongso may have been simply jealous of Salihin, who had recently gotten married. The third woman there the day Salihin died, Hani Juwita Boon, denied a love affair between the two women, as did Salihin's new husband, according to Jakarta Globe.
The judge in the case accepted the prosecution's suggested motive that Wongso killed Salihin after being angered by criticisms of her boyfriend. Despite problems with the case, in October 2016, Wongso was found guilty. When the verdict was read, Wongso said (via The Jakarta Post), "I don't accept this verdict because this is unfair and one-sided." According to The Jakarta Post, in 2017, Wongso's appeals were denied by both the Indonesian High Court and the Indonesian Supreme Court. In 2019, another appeal was denied by the Indonesian High Court, The Jakarta Post reported.
If you or someone you know is struggling or in crisis, help is available. Call or text 988 or chat 988lifeline.org.
If you or anyone you know needs help with addiction issues, help is available. Visit the Substance Abuse and Mental Health Services Administration website or contact SAMHSA's National Helpline at 1-800-662-HELP (4357).