The 1976 Disappearance Of Teenager Cynthia Dawn Kinney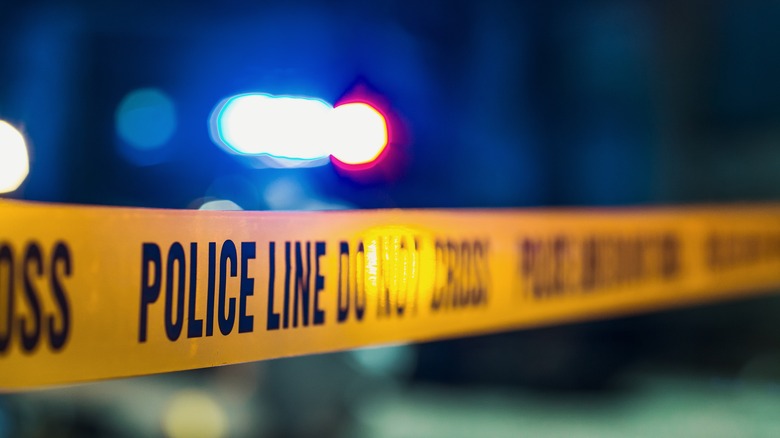 Gorodenkoff/Shutterstock
A 1976 unsolved missing persons case from Osage County, Oklahoma resurfaced on August 23, 2023, when the Osage County Sheriff's Office (OSCO) announced that convicted serial killer Dennis Rader — the BTK killer — was potentially linked to the case. That development was based on Rader's writings and clues found on his former Kansas property.
Early in the morning on June 23, 1976, 16-year-old Cynthia Dawn Kinney disappeared from a Kinney family-owned laundromat in downtown Pawhuska, Oklahoma, where she worked, according to The Charley Project. That year, The Salina Journal reported that Kinney drove away in a 1965 beige Plymouth, but reports vary about who Kinney was with when she disappeared. Some witnesses said she was with two females, while others saw one man and one woman in the car. Reportedly, there were three other people in the laundromat when Kinney was last seen. In the aftermath, all law enforcement had to work with were a few personal effects Kinney left behind, including her purse, the Examiner-Enterprise reported.
Kinney sightings and killers considered
After she vanished, there were unconfirmed reports that Cynthia Dawn Kinney had been sighted, and some thought she was abducted and traveling with a religious group — but those leads were dead ends. Another tip received 15 years after Kinney disappeared involved Hobart Green and the fact that he may have been with her the day she went missing. According to The Charley Project, Green was accused in the 1961 death of his wife, Maxine Beatrice Green, from Pawhuska, Oklahoma, but her body was never found. In 1985, Green's missing son was found dead on his father's property, The Oklahoman reported that year. Green pleaded guilty to his son's murder in 1986.
Green's potential links to Kinney were never confirmed, and from there, the case went cold. In 2021, Examiner-Enterprise columnist Dale Lewis considered several known serial killers from the 1970s who were potentially in Osage County, including Samuel Little and Ted Bundy, but nothing added up. Meanwhile, in 2005, Dennis Rader was arrested and pleaded guilty to 10 high-profile murders in the Wichita, Kansas area, not far from Pawhuska, NBC News reports. As of August 2023, Rader was a prime suspect in the teenager's disappearance, according to the Associated Press.
The Rader evidence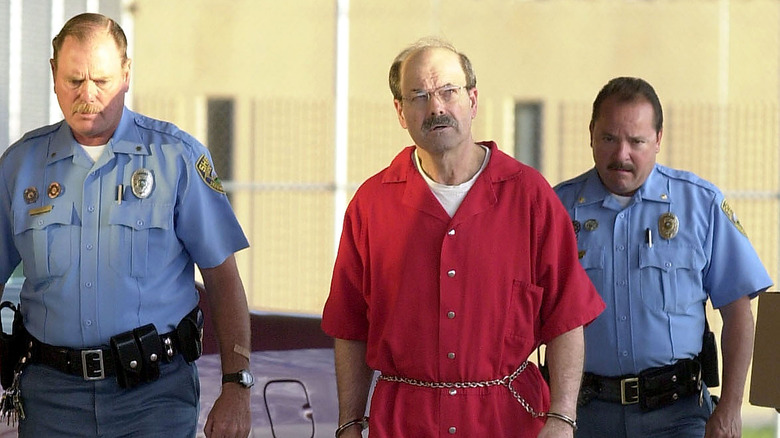 Pool/Getty Images
Wichita news outlet KSN.com says around the same time Cynthia Dawn Kinney disappeared, Dennis Rader was working in the Osage area. In 1976, he may have installed security systems at a bank near the laundromat where Kinney was last seen, and he was known to travel to Pawhuska with the Boy Scouts. According to the authorities, before his arrest, he wrote about something he called "bad laundry day," and that he buried victims on his Park City land, where a shed once stood. Rader also mentioned a potential victim fitting Kinney's description, KWCH reports. According to Osage County Sheriff Eddie Virden (via KSN.com), "[Rader] would go to a laundromat in Wichita and watch victims and young women."
In December 2022, the Kinney case was reopened, and on August 22, 2023 authorities searched Rader's former Park City, Kansas property — a Wichita suburb — for clues related to both the teen's disappearance and the 1990 unsolved murder of Shawna Beth Garber in Missouri. Speaking with the Associated Press, in August 2023, Osage County, Oklahoma Undersheriff Gary Upton said Rader was also a prime suspect in Garber's death. As of this report, what authorities found on Rader's property was unannounced, but KSN.com says in April 2023 investigators found "pantyhose ligature" in the same area. Rader — serving 10 consecutive life sentences for the crimes he confessed to — has denied any involvement in Kinney's disappearance.