Whatever Happened To Verizon's 'Can You Hear Me Now' Guy?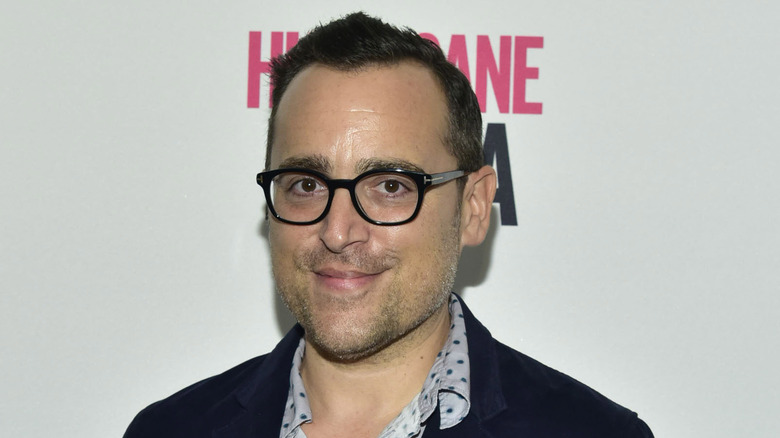 Eugene Gologursky/Getty Images
In 2002, Verizon's catchphrase "Can You Hear Me Now"—  voiced by Paul Marcarelli, an affable, yellow-shirted, and bespectacled actor  — premiered in the cell phone service provider's "Test Man" ad (seen below). When Verizon saw an uptick in business, it stayed, and based on that success, Marcarelli was typecast as the "Can you hear me now?" guy for years, according to CBC Radio.
Around 2012, though, Marcarelli officially parted ways with Verizon and retired the part, The New York Times reports. On his time with Verizon, Marcarelli told "Wealthsimple Magazine" (via Fox News), "The work is well-paid, but you may be surprised to know that it's actually a lot of work — the kind of thing that requires lots of travel away from friends and family, and I never know where I'm going to be from one week to the next, year after year."
Nonetheless, four years later, in 2016, the former cell phone pitchman surprised the world when he unretired, this time, for a different provider: Sprint, where he referenced the "Can you hear me now?" guy character with a twist. Verizon trademarked the "Can you hear me now?" slogan, Bold Patent notes, so rather than say "Can You Hear Me Now?" in the new ads, Sprint called their Marcarelli campaign, "Paul Switched."
'Paul Switched' was successful
On a 2020 episode of the "Surviving Hollywood Podcast" (via Youtube), Marcarelli said when Sprint pitched his agent on the idea, "I really considered myself retired from commercials," and he had no interest in reprising the "Can you hear me now?" character. But he liked the idea of referencing himself as an actor, and that he would always say his real name in the ads. According to Marcarelli, the concept was, "I was an actor that played this character and I tried [Sprint] and it was actually kind of great and it doesn't cost as much ... I thought there was something a little bit punk rock about it."
On the decision to bring Verizon's "Can you hear me now?" guy in, Sprint executive Marcelo Claure told USA Today in 2016, Marcarelli was like a "free agent." "Our goal is basically to get people when they're watching our ads or watching social media to pay attention ... I think a lot of people are going to recognize Paul ... and ask themselves, `what happened?,'" Claure said. Marcarelli's first ad with Sprint received millions of views on Youtube, and that quarter, Sprint — which merged with T-Mobile in 2020, per CNET — beat AT&T and Verizon in new subscribers.
Marcarelli also works in independent film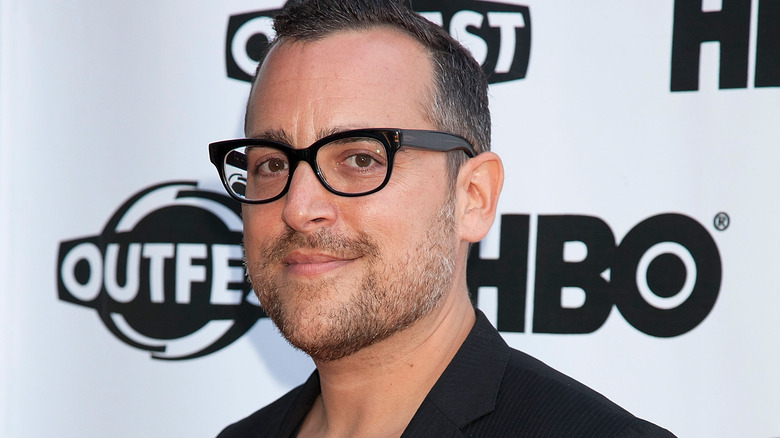 Imeh Akpanudosen/Getty Images
Outside Paul Marcarelli's work in advertising, he is also an actor, screenwriter, and producer. As he told the hosts of the "Surviving Hollywood Podcast" in 2020, in the years between his gigs with Verizon and Sprint, he worked in independent film. Marcarelli co-wrote and produced "The Green" starring Illeana Douglas in 2011, and in 2013, he wrote and co-produced "Clutter" starring Natasha Lyonne. More recently, he co-produced the 2021 documentary, "Boulevard! A Hollywood Story."
Referring to his advertising career and the hard work involved, Marcelli told Weathsimple Magazine (via Fox News), "I can't tell you how many times people said, 'Dude, you won the friggin' lottery!' Even people I worked with would say that ... And while I acknowledge the luck that is inherited in any good thing that happens to you in your life, I'm also like, 'When you win the lottery all you have to do is show up and cash in the damn ticket!'"