Crime Junkie's Brit Prawat On The Grim Reason Women Gravitate Towards True Crime - Exclusive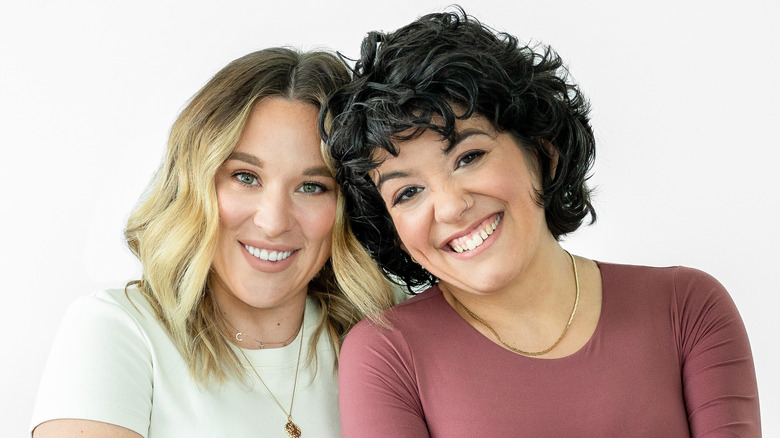 Crime Junkie
True crime has always been a significant area of fascination by media consumers. Who doesn't love a good whodunit? Tales of murder, mayhem, and missing persons have a gruesome way of drawing people in — especially women.
Enter Brit Prawat, who knows a thing or two about true crime. The co-host of the massively successful "Crime Junkie" podcast was first introduced to the genre through such mainstream television shows as "America's Most Wanted" and "Forensic Files" before digging deeper by watching real-life interrogations on YouTube. The fascination compelled her to get a job working for a private investigator before teaming up with longtime friend Ashley Flowers to put all that acquired knowledge to good use by launching "Crime Junkie" in 2017.
The podcast immediately took off, reaching No. 1 on Apple Podcasts and similar platforms and winning numerous awards — mainly with the help of a female-centric audience. But "Crime Junkie" didn't start the trend of women gravitating toward true crime; it's just capitalizing on it. A recent Pew Research Center study found that among U.S. podcast listeners, women are nearly twice as likely as men to listen to true crime podcasts regularly.
So what's the deal with the genre being particularly appealing to women — especially when a lot of it tends to focus on the murders and disappearances of women? During an exclusive interview with Grunge while promoting her partnership with Temptations cat treats, Prawat shared her thoughts on why women are more likely than men to lap up a "Crime Junkie" episode: It's a matter of education and increasing self-awareness.
'How does this not happen to me?'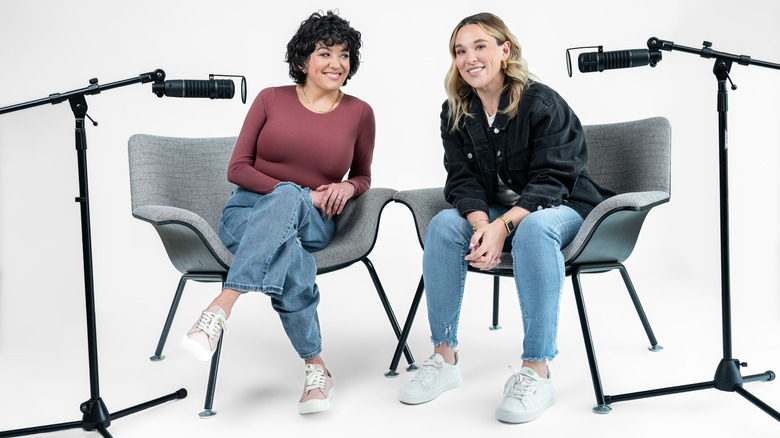 Crime Junkie
True crime is the most common topic among top-ranked podcasts, cornering almost a quarter of the market in 2022. And for the past six years, "Crime Junkie" has almost consistently remained the crown jewel of the podcasting world, with up to 10 million listeners per week — mostly female.
It's a gravitation Brit Prawat believes she understands. "It's a 'how does this not happen to me?' thing because the stories feel so familiar," she said. "We, as women, have been in situations where we've felt scared, been in situations where we've felt in danger, and we feel like we can learn more, educate ourselves better, and be more aware. That is probably at the core of why true crime is so important to women."
As for why women have really latched onto "Crime Junkie" since its launch, Prawat thinks it's the prudent way she and Ashley Flowers handle the true crime cold cases they discuss. "We focus on advocacy," she says. "We try to always include something that we're teaching our listeners or that our listeners can do afterwards. Education and advocacy are the pillars of every episode, and our focus on that has helped us stand out from the crowd."
New episodes of the "Crime Junkie" podcast premiere Monday and are available for listening and download wherever you enjoy your podcasts.
You can also watch Prawat's promotional podcast for Temptations at TemptationsTreats.com/Cat-Burglar.