The Inspiration Behind Bob Marley's Three Little Birds Isn't Totally Clear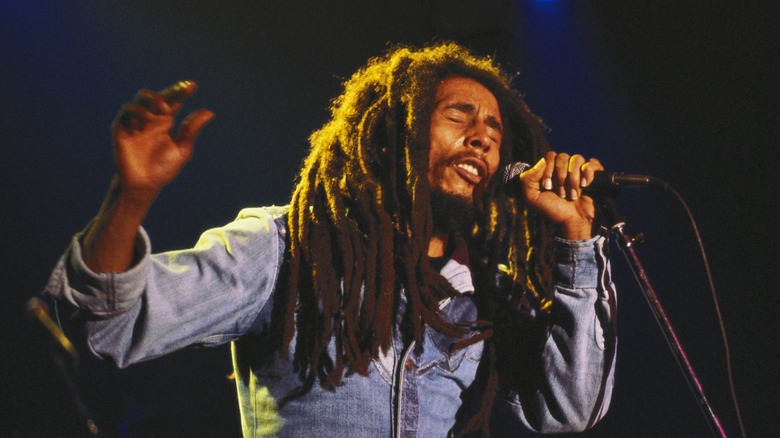 Michael Ochs Archives/Getty Images
Among reggae legend Bob Marley's most beloved songs is "Three Little Birds," with its feel-good refrain, "Don't worry about a thing / 'Cause every little thing is gonna be alright." Rylyn Clark — a 4-year-old from Massachusetts — made a cover of the song that went viral in 2020, and Cedella Marley's children's book was based on the tune and inspired a musical that features the number.
"Three Little Birds" was recorded in London in 1977 and appeared on side two of Bob Marley and the Wailers' seminal album "Exodus" that year. As well-known as the song is, Marley's inspiration for its lyrics is a bit murky. The female singing group, the I-Threes, that backed Marley and the Wailers, believed the song was about them, while one of Marley's good friends recalled actual birds sparking the idea for the song.
The I-Threes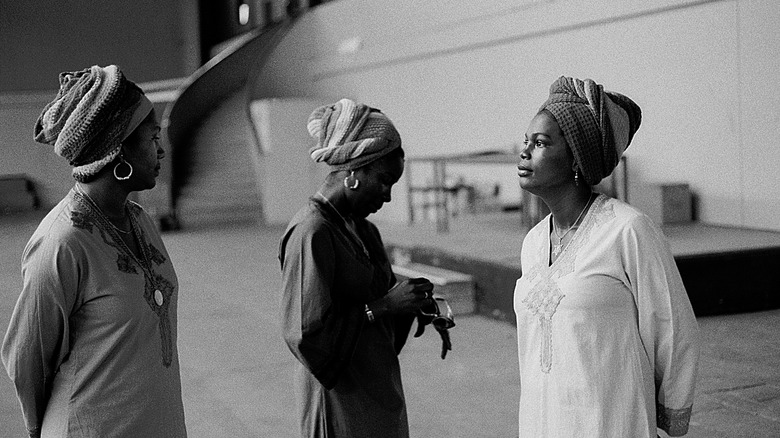 Rico D'rozario/Getty Images
The I-Threes — made up of Bob Marley's wife, Rita Marley, Marcia Griffiths, and Judy Mowatt — was the band's harmony trio and appeared not only on "Exodus," but other important albums such as "Rastaman Vibration" and "Kaya." "Sometimes, I would refer to us as the three little birds," Griffiths told The Gleaner.
Mowatt also believed the song was about the singers but admitted Marley never came out and told them this. "Bob is not the type of person who would personally tell us that himself," she recalled in The Gleaner article. She later added: "But our musicians would come back and say, 'Bob really pleased about tonight.' And they always told us that this song was written for the three of us." Whether or not "Three Little Birds" was inspired by the I-Threes, Mowatt felt the song was "about peace, calm, and encouragement." She later told The Gleaner, "Bob's purpose had so much that was people-oriented — to bring strength, encouragement, and destroy fear."
Three Canaries?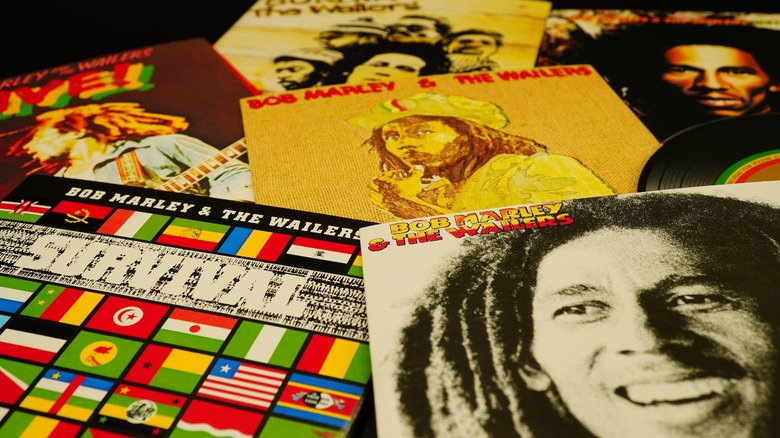 Kraft74/Shutterstock
Tony "Gilly Dread" Gilbert, a close friend and road manager for Bob Marley, remembered the musician coming up with the lyrics for "Three Little Birds." "Bob got inspired by a lot of things around him, he observed life," Gilbert recalled in "The Book of Exodus." "I remember the three little birds. They were pretty birds, canaries, who would come by the windowsill at Hope Road." Hope Road was Marley's home, where he narrowly escaped being assassinated in December 1976.
In Cedella Marley's children's book, "Every Little Thing," three actual birds play a pivotal role in the story, as they do in the musical. "The three little birds are everybody's community, that friend on your shoulder telling you that everything's going to be alright," Taryn Carmona, the production's director, told Broadway World. While the song's origins aren't totally clear, the message is much more so. "That is a song that speaks to purity, peace, and love," Marcia Griffiths of I-Threes told The Gleaner.